Following the death of both parents, 46 year-old artist Philip Toledano decided to confront his own future... by ordering a DNA test.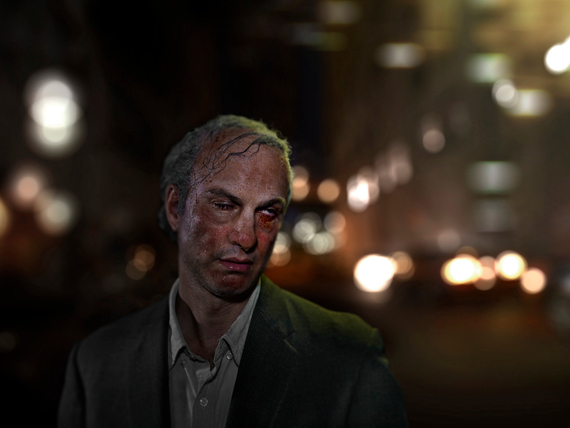 The DNA test results naturally had their implications: despite being slim, he learned he had a high risk of obesity and heart disease, for example. Toledano consulted fortune tellers, psychics and numerologists, divining what possible outcomes might be: perhaps he'll become an alcoholic. He told The New York Times: "When my mother died, it made me realize that you don't have any control over your destiny at all. It's delusional to think you do. I became quite fearful of what sharp turns life had in store for me and what other terrible unforeseen things might happen."
After three years engrossed by potential futures, and hours spent applying prosthetics, a series of Possible Phils were produced. The final vignettes are collected in a new book, so we can confront our own fears: Maybe, will be published by Dewi Lewis in June this year. A short film by Joshua Seftel, The Many Sad Fates of Mr. Toledano, documents the creation of the photographs, and premieres this week at the Tribeca Film Festival.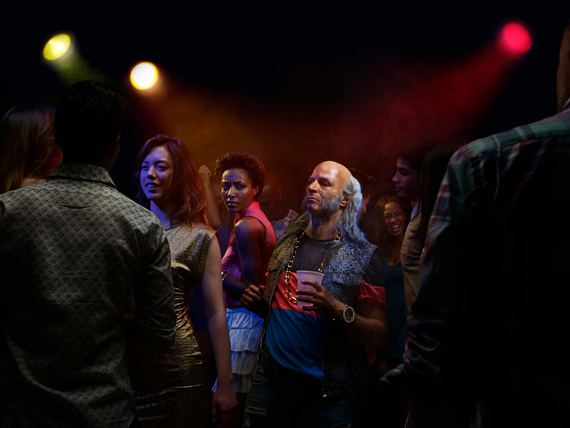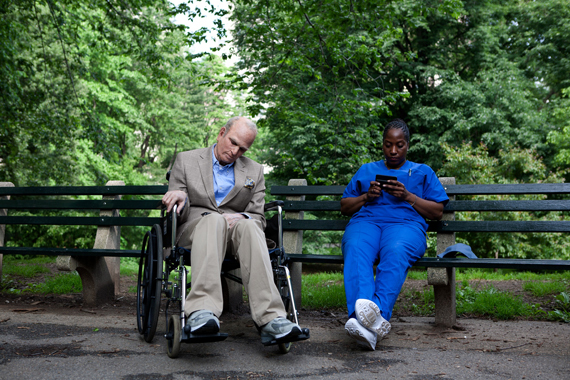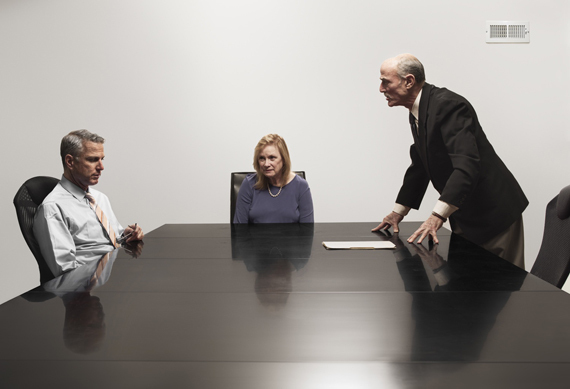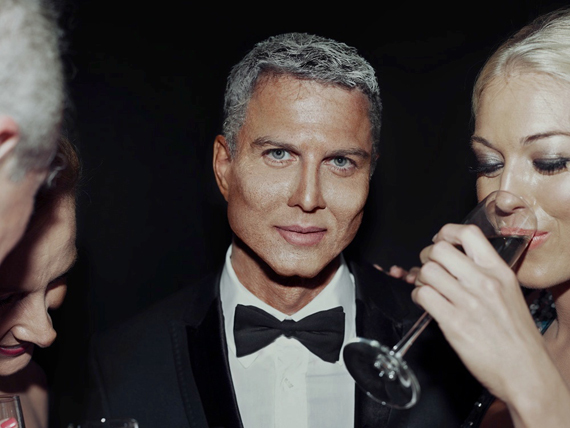 Toledano challenges his audience in everything he does, whether it is his commercial work or his personal. He began coming to prominence in the public eye with the incredibly moving photo story about coping with the dementia and subsequent passing of this father; the website for Days With My Father remains one of the most moving works I've seen online, and a book was published in 2010.
Sharing the loss of his father, or celebrating the birth of his daughter in his own too-honest way, Toledano is a heart-string-pulling artist who avoids schmaltz and gives his viewers plenty of space to explore their own feelings. In When I was Six, (Dewi Lewis, 2015) he tells the story of his sister's accidental death, using fantastic imagery and family artifacts, reflecting upon and finding a gentle way to share a horrifying moment in his family's history. Toledano is brave enough to confront some of the darker experiences that are inevitable in our lives.
All images © Philip Toledano
Follow him on Instagram @mrtoledano
REAL LIFE. REAL NEWS. REAL VOICES.
Help us tell more of the stories that matter from voices that too often remain unheard.