For most artists, creating the perfect work of art is a sought-after mirage. Mixed media artist Hunt Rettig strives to create his own idea of perfection with each exhibition. On Saturday, May 13, 2017, "I'm Twelve Push-ups Away from the Perfect Body" opens at FP Contemporary.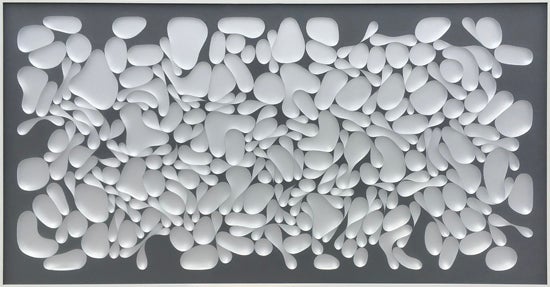 The title of Rettig's solo exhibition reveals his own personal reflection of his art career. "I've always thought every new show displays work head and shoulders above my previous show," explained the artist. "Months turn into years, and the train chugs its way to the pass. But what I thought was the pass becomes another hill on the way to the pass. Rationale takes over and I justify that every piece I create holds its own weight - perfection and beauty exists in everything as it stands." The solo exhibition will feature recent works by the mixed media artist. His three-dimensional assemblages are made up of mystifying sub sculptures offering a reflective transparency and a visual illusion.
"This is Hunt's first solo exhibition at FP Contemporary and we are excited to showcase his incredible three dimensional assemblages," said gallery director Paul Dahmen. The pair have been working together since 2009, when Dahmen was the gallery director of Gebert Gallery in Venice. Years later, Dahmen invited Rettig to exhibit at FP Contemporary. The gallery has included his work in group shows, as well as art fairs throughout the U.S.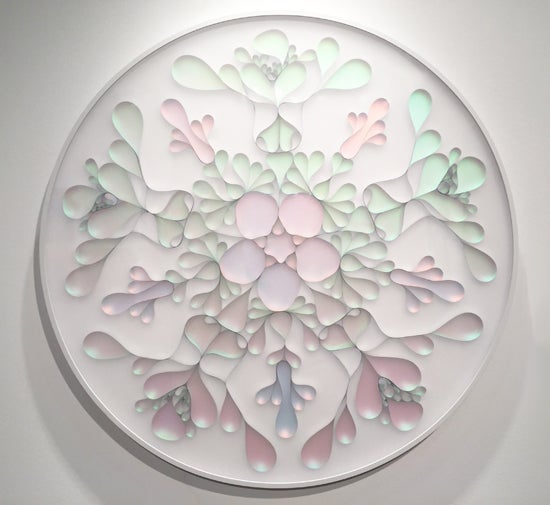 "What I love about Hunt's work is its elusive quality…and that most people cannot figure out what they are looking at," said Dahmen. "I am asked about his technique more than any other artist, and even after I explain it to clients and artists, they are still not sure what they are looking at. Hunt's work has a magical mysterious quality unlike any other artist I know."
Rettig was drawn to art at an early age. He said at just twelve years old, he was deeply affected by his first encounter with art at Jesus Soto's namesake museum in Ciudad Bolivar, Venezuela. He cited the kinetic aspect of his own art as being inspired by the brilliance of Soto. He took one art class when he was in eighth grade and won a city wide ceramics contest. "Maybe subconsciously I decided to quit while I was ahead," laughed Rettig.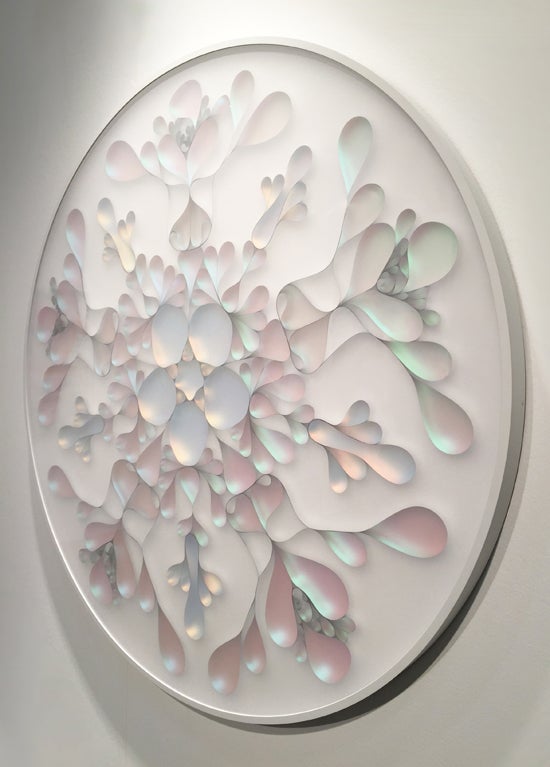 When asked about his inspiration for his work Grab As You Go, Rettig explained that he was previously making pieces framed in irregular polygon shaped frames. He added, "The next step was to experiment with circles. Looking inside an empty circular frame (think blank canvas), I sensed a burst, a mandala, a beginning with no end."
He went on to explain, that he was a process-based artist. "I find myself on a stepping stone path, continually pushing the limits of my process. For each new piece I ask myself, 'What's next? What branch do I want to further explore? What vein do I want to revisit?' Here, inspiration usually comes from what simple forms I see having intrinsic beauty. But it's those images in my head that don't mean much unless they sync while I'm blindly jumping onto the next stepping stone."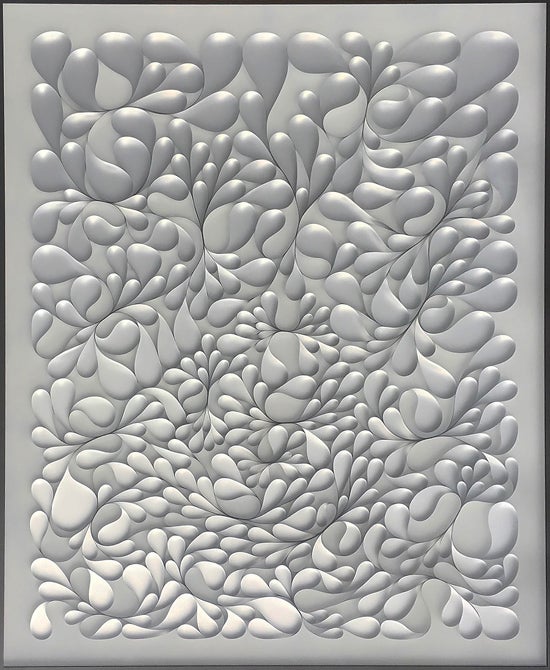 In the project gallery, FP Contemporary introduces paintings by Stephanie Visser. For additional information about artist Stephanie Visser, CLICK HERE. The gallery will celebrate both artists with a reception on Saturday, May 13, 2017 from 6-8pm. The exhibition runs through June 17, 2017. FP Contemporary, 5835 Washington Blvd. Culver City, CA 90232. Phone: 323.935.1355; http://fpcontemporary.com/
Calling all HuffPost superfans!
Sign up for membership to become a founding member and help shape HuffPost's next chapter
This post was published on the now-closed HuffPost Contributor platform. Contributors control their own work and posted freely to our site. If you need to flag this entry as abusive,
send us an email
.