Alicia Robinson is the Director of Performing & Visual Arts for Bridgeport Public Schools and also the Local Program Director for Turnaround Arts: Bridgeport. She has a passion for the arts and a passion for teaching the arts in the community that dates back to her fifth grade. She just didn't know it at the time.
"My music educational career began in fifth grade when there was the announcement for students who were interested in signing up for band, and I had my heart set on a flute," she says in this interview. "I wasn't able to get a flute that year but participating in the band, being a part of something that was bigger than me was so impactful that I continued on through college."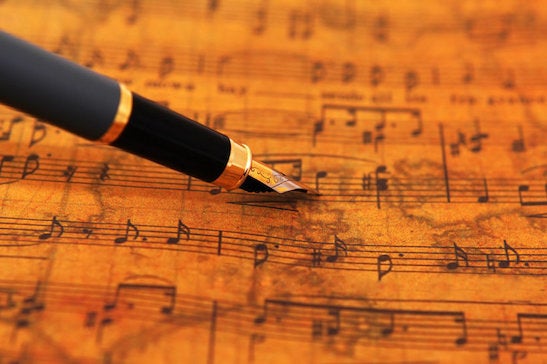 "I had a bachelor's in music performance and I had no clue what I was going to do. And my professor and advisor at that time happened to say, 'Well, there's a master's in education program.' I flashed back to my fifth-grade self and all of the experiences I've had over the years in which the arts have positively influenced my life. I went into the program for education and was able to secure a job immediately coming out of school."
So, Alicia is back where she grew up, in Bridgeport Public Schools in Connecticut. And now she has a chance to influence 20,000 students through the power of the arts, something that she finds both humbling and empowering. It is clear from our conversation that she understands the power of her position in shaping young lives in a positive way, and she embraces that power. Alicia knows how important it is because the arts shaped her as a child in that very school district.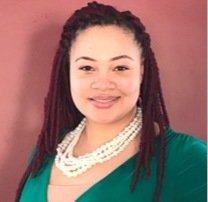 Alicia Robinson is the Director of Performing & Visual Arts for Bridgeport Public Schools in Connecticut and the Local Program Director for Turnaround Arts: Bridgeport. She began her career as an educator in 2009 after graduating Magna Cum Laude from the University of Bridgeport with a Master's Degree in Education with a concentration in Music. She recently acquired her Sixth-Year Certificate of Advanced Study in Educational Leadership at Sacred Heart University.
In her eight years as a music educator, Alicia created kinesthetic, social, and cooperative learning experiences through the use of arts and technology integration in the music classroom which enabled her to meet the diverse learning needs of her students. Additionally, Alicia served as the Implementation Coordinator for Turnaround Arts: Bridgeport, supporting arts and non- arts classroom teachers with arts integration strategies through modeling, coaching, and co-teaching.
Alicia is a 2016 recipient of the Theodore and Margaret Beard Excellence in Teaching Award for her commitment to excellence in education. In her current role, Alicia continues to serve as an advocate for students, the arts, and the Bridgeport Public School system, of which, she is a product.
Passionate about volunteerism, Alicia is a member of Alpha Kappa Alpha Sorority, Incorporated, and serves on the Steering Committee for the Fairfield County Community Foundation's Fund for Women and Girls. Alicia is a proud resident of Bridgeport, CT, where she currently resides with her family.
Audiences have enjoyed education interviews with the likes of Sir Ken Robinson, Arne Duncan, Randi Weingarten, Sal Khan along with leading edtech investors, award-winning educators, and state and federal education leaders. Berger's latest project boasts a collaboration with AmericanEdTV and CBS's Jack Ford.
Support HuffPost
The Stakes Have Never Been Higher
Related
Popular in the Community