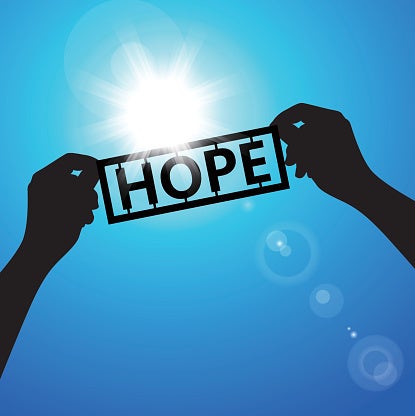 As I sit here in Washington, DC and witness some of the Congressional and Administrative actions and activities of the past few weeks, I can't help but think that we are potentially taking some dangerous steps backwards as a society as it relates to how we treat the neediest among us – and also related to our investments as a nation in science and medicine. First, I was quite dismayed when the House passed the American Health Care Act of 2017 (AHCA), which really abandons so many important consumer protections in health care and places a significant burden on those with serious illnesses like cancer. We need to protect people with pre-existing conditions. We need to ensure that health care is accessible, affordable, and equitable for all. And we need to commit to a model of integrated health care that includes not only medical care, but psychosocial care as well.
Shortly after AHCA's passage in the House, came the President's budget, a budget that slashes Medicaid – health care services for the poor –cuts the NIH budget, the budget for the National Cancer Institute, the National Science Foundation, the Centers for Disease Control and Prevention, and the Food and Drug Administration. At a time when more people are being diagnosed with cancer than ever before, and at time when we are seeing more potentially life-saving or life-extending therapies in medical pipelines, we are cutting the budgets needed to move these innovations forward and bring them to our citizens. I guess in some respects, what does it matter if we can advance the innovations if patients can't get to and can't afford the therapies that are actually being approved because of poor health care policies that limit access and put impossible financial burdens of American patients and families.
Dealing with a cancer diagnosis is one of the most difficult things that can happen in a person's life. Isn't that a time when we want to show compassion for our fellow man? A time when we want to reach out and lend a helping hand? I am deeply concerned about all that patients might lose under these bleak proposals, but perhaps most of all, I harbor a deep fear that patients will lose hope.
On April 20, 2017, Former Vice President Joe Biden spoke at the Cancer Support Community gala in New York City. His speech was heartfelt, moving and quite inspirational. I took quite a bit away from his remarks, but his battle cry that night was around the need for hope. He said, "A lot of brilliant people don't understand the sense of urgency – the desperate need for hope on the part of the patient and those who love that patient so much."
We must come together and rally to protect the rights of our neighbors who need access to high-quality, affordable health care. We must commit to the idea that not doing so is truly an injustice of great proportion. As we look the horizon, we are going to see many of the 77 million baby boomers standing to our left and to our right diagnosed with cancer and other serious illnesses. Now is the time to stand up and protect the rights of our families, our friends, our neighbors. Now is the time for action.
Related
Popular in the Community