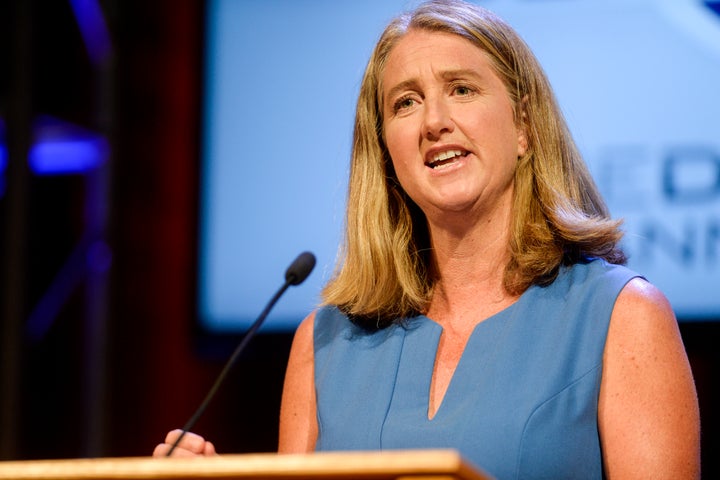 LAKEWOOD, Colo. ― The volunteer for Rep. Jared Polis' campaign was worried.
Polis, the front-runner for the Democratic gubernatorial nomination in Colorado, was kicking off a canvass for his campaign earlier this month in this Denver suburb. He had rallied about 20 volunteers in a strip mall office, and opened it up for questions.
The first question came from a woman who had received mailers from Teachers for Kennedy, a group supporting his main competition in the primary, former state treasurer and Denver Chief Financial Officer Cary Kennedy. The committee, funded by more than $1 million in donations from teachers unions, attacked Polis, who made a fortune as an internet entrepreneur and founded charter schools targeted at immigrant and homeless youth, claiming he flip-flopped on his support of vouchers for private schools. The volunteer wanted to know what to tell voters who had received the mailers.
In Colorado, support for the education reform movement is often the status quo ― even in a Democratic primary. Politicians of both parties have supported school choice programs opposed by unions, including Democratic U.S. Sen. Michael Bennet, a former Denver Public Schools superintendent, and term-limited Gov. John Hickenlooper. And teachers unions in the state have been weak.
But after teachers in the state walked off the job for two days in protest earlier this year, and with Education Secretary Betsy DeVos driving the popularity of school choice and education reform to new lows in the Democratic Party, Polis' charter school work and brief flirtation with vouchers ― he wrote an op-ed a decade ago defending a fellow Democrat who had proposed a voucher program ― are suddenly political vulnerabilities ahead of the primary, where mail-in ballots are due on Tuesday.
"This is so frustrating for me," Polis said in response. "I've voted against vouchers every time they've come up in Congress. I don't support diverting funds from public schools to private schools. Period."
Polis' problems, and Kennedy's support from the union-backed PAC, show how teachers unions are aiming to use the 2018 governor's races to flex their political power ahead of the 2020 Democratic presidential primary and build momentum off of successful teacher walkouts and strikes earlier this year around the country.
Education remains both a great unifier and divider within the Democratic Party. While the Democratic Governors Association plans to turn education funding into a major issue as it attempts to claw back gubernatorial mansions in 2018, when dozens are up for grabs, education has also proven to be a key dividing line in Democratic gubernatorial primaries in Georgia, California and elsewhere. In the Colorado race, there are clear dividing lines between Kennedy, Polis and a third candidate, state Sen. Mike Johnston, who has the support of former New York City Mayor Michael Bloomberg, one of the nation's leading school choice advocates.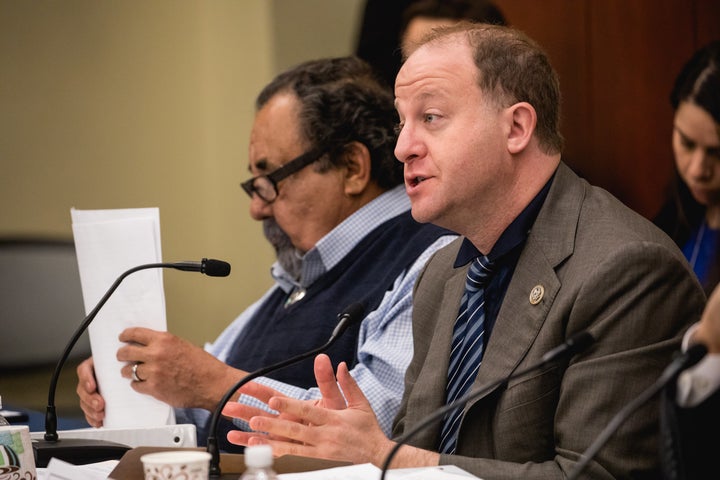 Kennedy remains an underdog in limited public polling, but won a majority of the vote at the state party's assembly in April. Strategists say the spending from the teachers unions and EMILY's List is keeping her within striking distance of Polis, who has used his fortune to spend more than $11 million on his campaign. The winner will likely face state Treasurer Walker Stapleton, a Bush family cousin who is the front-runner in the GOP primary, in November to determine who will succeed Hickenlooper.
The teachers unions have good reason to get involved in the contest: Colorado spends $2,700 less per pupil than the national average, according to the Colorado Education Association. And its teacher pay ranks 31st among the 50 states, despite its having the 10th-highest median income in the country. Many school districts in the state have cut back to a four-day week. Efforts to increase education funding in the state have been stymied by a 1990s ballot measure that limits taxation and government spending.
But when Teachers for Kennedy started airing ads attacking both Polis and Johnston, controversy erupted. Hickenlooper scolded Kennedy for disrupting what had been a positive campaign up until that point, and Polis fired back with his own ads attacking Kennedy. (Both the Teachers for Kennedy ads and Polis attack ads stopped airing earlier this month.)
His allies seethed, noting Polis' background in education ― besides starting the charter schools, he had chaired the state Board of Education ― and his consistently strong ratings from the National Education Association, which helped fund the attacks.
Kennedy, for her part, insists she can't control what outside groups do on her behalf. But she also stands by the attacks, and says she'll be the best candidate for teachers, echoing union attack lines about education policy that's overly focused on standardized testing.
"We all want to improve public education," she said of her fellow candidates in an interview with HuffPost at a local coffee shop. "It's a question of how to do it. I think people are frustrated we're focused too much on high-stakes testing and we're narrowing curriculums to teach to a test, that we're blaming our teachers rather than giving them the tools and resources they need to help students succeed."
Kennedy was the only gubernatorial candidate to speak to the teachers at the "Red For Ed" rally during the walkout, where she sang from the union's hymnal.
"Your union matters," she said, later bluntly adding: "You need a raise!"
Polis dismisses Kennedy's criticisms, calling them "false and misleading," and noting he helped fund the recall of a pro-school choice school board in Jefferson County, a populous area just west of Denver. His campaign office in Lakewood was decorated with signs promising free, full-day preschool and kindergarten. While he identifies tackling the high cost of health care as his first priority, he's also promised to increase teacher pay and shrink class sizes.
"Parents are frustrated," said Polis, a member of the center-left New Democrat Coalition in Congress who would be the first openly gay man to be elected governor if he triumphs in November. "There are 28, 30 kids in a class. And teachers are overworked and can't give individual attention to that many kids."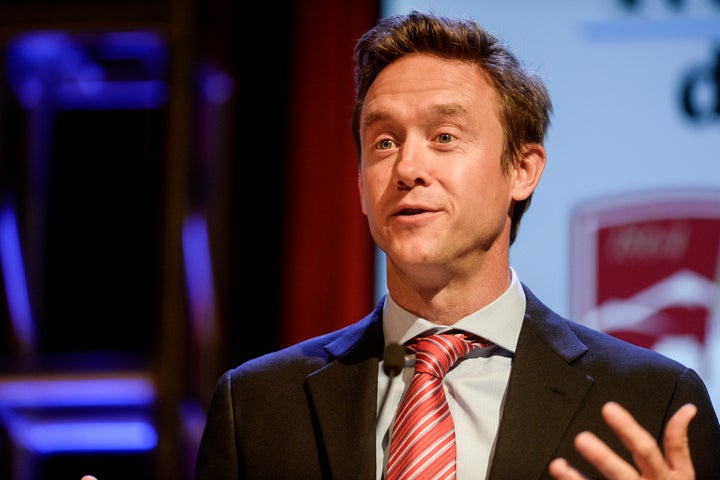 The third major candidate in the race is state Sen. Mike Johnston, who has trailed Polis and Kennedy in public polls. (A fourth candidate, Lt. Gov. Donna Lynne, isn't considered viable.) Johnston, a former Teach for America corps member and school principal, is seen as a staunch ally of the education reform movement and wrote a law holding teachers accountable for their students' scores on standardized tests. He was an education policy adviser to President Barack Obama's 2008 election campaign.
At his campaign office in the Denver's Park Hill neighborhood, Johnston fired up a group of young campaign workers and volunteers by noting the doors they were about to knock on were the same doors he had to knock on to convince parents to send kids to his school years ago.
"Thirteen years ago, we proved something different was possible in education," Johnston said, before giving each canvasser a hug on the way out the door. "Now, we have a chance to prove something different is possible in our democracy."
His education reform credentials may have helped attract the support of Bloomberg, who has donated $2 million to a super PAC supporting Johnston. But the super PAC's ads focus more on Johnston's record supporting gun control – another Bloomberg priority – than they do on education reform.
Johnston, who is running partly on his ability to appeal to Republicans ― he's a gun owner and grew up in Colorado's Western Slope, a heavily GOP region ― said he thought the union-backed attacks on his record were backfiring. (The Teachers for Kennedy ad criticized him for "pushing conservative anti-teacher laws that hurt students.") He suggested Kennedy's fealty to unions would hurt the state.
"You can't serve the state well by serving any interest group 100 percent of the time," Johnston said.
Popular in the Community