Today's emotionally, gripping post is by my guest contributor, Susan Crawford, the author of two equally-gripping suspense novels, The Pocket Wife and The Other Widow.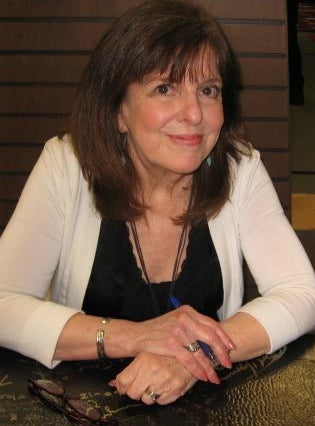 My parents died on Christmas Eve. Both of them. Several years apart – my father in Miami, his Christmas banana bread in tin foil on the counter, and his gift to me – a framed photo of our tiny daughters on their last visit – already wrapped. I arrived home just in time to say goodbye. A senseless death, preventable and arguably suit-worthy, but he was an alcoholic with a ruined liver and it was Christmas and the truth of things was buried in the shock, the ashes and rosaries and incense, in the toasts of old friends, the cushioned seats of limousines.
God, my sister and I said on the rare occasions that our mother spoke of that day. Just promise you won't die on Christmas Eve. But she did. Fourteen years later. Almost the same minute of my father's death, in another state, amid fake Christmas trees and empty cardboard wrapped to look like presents, in the whispered joviality of piped carols, the strange brightness of the ICU, she flew away. On Christmas Day I forged her signature and charged her last trip to Miami on her credit card, sorted through her closet for her favorite clothes, her new SASS shoes, her clip-on earrings, but not her wedding ring.
My parents weren't well-matched. Their best times were captured in old photos on Lake Michigan before our births. The rest was aftermath. They turn up now and then in things I write, appear unbeckoned in my books, in my head. They climb out from behind a word, a sentence – clinging to the anger that spread across our childhoods like a fire. Out of control. Relentless, building on itself, destroying everything in its path and leaving only blackened bits of things, only wrecked scorched hollowed earth.
I used to think it was such an awful eerie thing, the two of them conspiring somehow to ruin Christmas from the grave. But now I don't. Now I wonder if it meant something, the way they both left on the same day, that one magical day of all the days of the year. I wonder if they shook their heads and walked backstage to take a sad and surreptitious bow.
Originally from Miami, Susan lives in Atlanta, where she raised three daughters and taught in the field of adult education. A member of The Atlanta Writers Club and The Village Writers, Susan is the author of The Pocket Wife and The Other Widow, both published by Morrow-Harper Collins.
REAL LIFE. REAL NEWS. REAL VOICES.
Help us tell more of the stories that matter from voices that too often remain unheard.
This post was published on the now-closed HuffPost Contributor platform. Contributors control their own work and posted freely to our site. If you need to flag this entry as abusive,
send us an email
.