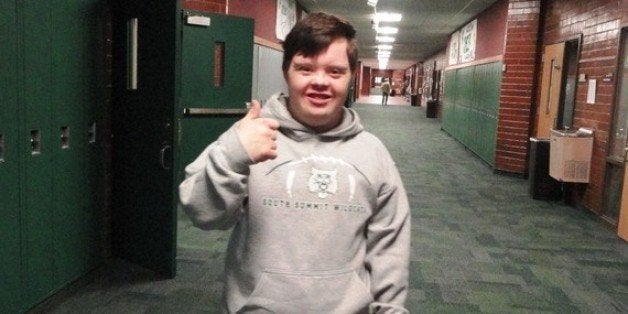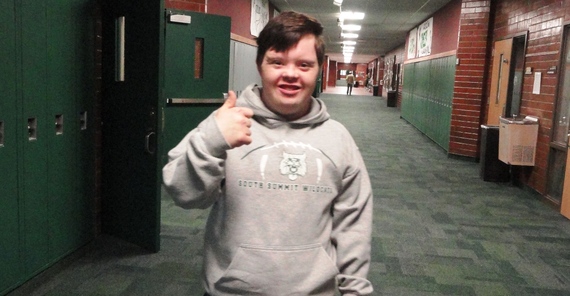 This week, my son, Jack, will be adopted again. The first time he was adopted he was a month old. His 14-year-old mother, who had intended to raise him, decided that Down syndrome and a severe heart condition requiring open heart surgery were too much. She concluded it would be better for both of them if she placed him for adoption. The mother went to work researching families, trying to make the best decision for the little boy that she would have named Daniel. A month after he was born, my wife and I took our three sons to Las Vegas to add Jack to our family.
Before he was a year old, we moved cross-country to Michigan and our whole family was adopted by a new community. Several years later, Jack joined his first school class as we moved him into inclusion programs, where he would attend public school and participate in mainstream classes with his peers on whatever level he was able. His class and the parents adopted him into their group. Due to his outgoing personality and the kindness of his peers, he sort of became a local celebrity.
Jack's favorite part of new beginnings is making new friends. Those first adoptions taught Jack that there was nothing to fear with new beginnings. Jack's new beginnings are always filled with new friends. And friends are almost as important to him as family. Jack never wonders if he will like a new beginning or not. He knows he will. My son knows that he will love the new people he meets and that they will love him, too.
Over the course of multiple cross-country moves, new business ventures and relocations, along with five residence changes in 19 years, I have compared my own level of anxiety to Jack's. It became apparent that I had something to learn. I am always wondering how I will be accepted in a new setting. I have concerns about whether or not I will like the new community and if it will like me. Over the past 20 years, my good and bad experiences in different communities have been mixed. That isn't the case with Jack.
As we pull out yearbooks, class pictures and photo albums filled with events, Jack immediately points out his friends from that time and place. Jack remembers his friends and a smile fills his face as he tells you about them and the things they did together. Then he asks when we can have a party for his friends.
At the end of the last school year, I was heartbroken to see Jack's class graduate. They had been so good to him. My son was just excited to participate in the activities and events so typical of the end of a high school senior year. I understood the finality of high school graduation and friends moving on, but Jack didn't. Maybe I'm not giving him enough credit.
Jack's other moves were completed with a certain degree of finality. Even so, for him the most important parts of those times and places are his friends. He might not see them, now, but they are still his friends. In Jack's mind, you never lose friends, you just don't see them outside of your own mind as much as you used to. And to my son, that is the beauty of life. You just keep adding more and more friends. It never ends!
That's why he is so excited with this new upcoming school year. Our state allows students with Intellectual Disabilities to continue to attend public school until the year that they turn 22. For this next school year and two more after it, Jack will be a "Super Senior." He can't wait to make new friends. Of course in a high school with only 100 people per grade, he knows many of these kids who are a year or more younger than him. But where his class moved on, he knows that he will have many more friends who will fill the gap. Jack doesn't mind moving on and being adopted into a new group. He simply places the former group into a special place in his heart and moves forward with making new friends.
Perhaps I would have no more anxieties with new beginnings than my son experiences, if I looked at them in the same light that he does. If I loved people like Jack does; if I valued friendship more than anything else someone could give me; if my ventures were solidly based on people and relationships rather than things; new beginnings, for me, would be different.
You see, Jack knows he will be successful as he begins any new adventure because his goal is to build sincere friendships. Of course I have responsibilities in life that my son never will and my goals need to include priorities that his don't. Even so, I think that my mixed results in communities over the past 20 years are the result of my priorities being out of order. Making friends and being a good friend need to move up on my list. So add that to the awesome life lessons my son with Down syndrome taught me. I'm sure that when I follow my son's example I will look forward to new beginnings as much as he does.
Follow John M. Simmons on his blog.