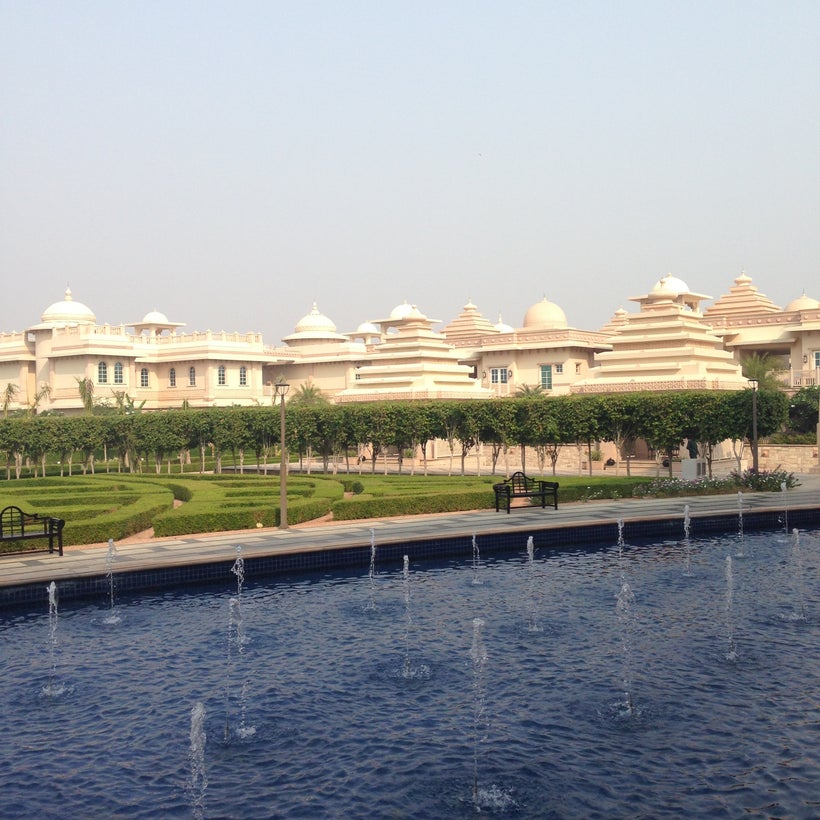 As one year ends and another begins to unfold, many of us make resolutions that relate to our health. Commitments to exercise more, eat better, learn to meditate or otherwise reduce stress all have one common factor: The ultimate goal is to treat our body better and to improve our health and well-being. In 2017 there are many more reasons than usual to be concerned about our health, especially as our government leaders begin to dismantle the health insurance that many of us pay for while simultaneously rolling back regulations that keep our land, air, and water clean and safe.
I (Mike) often say that the only difference between a healthy person and a sick person is a good set of medical tests. On a recent trip to India Jeff and I had an experience at a retreat hotel that really got us thinking about our medical system and how Western medicine often seems out of sync with our actual needs. We really don't have a "health care system;" we have a "sick care system," as many of us only access it when we are sick.
Before I detail our stay at the ITC Grand Bharat, near Gurgaon, India, I want you to think for a moment about the last time you visited your doctor. Other than taking vital signs (which was probably done by a nurse or medical assistant) did the doctor actually touch you or engage you personally? On a first visit, you were no doubt asked a lot of questions without making eye contact at all, as the doctor or nurse performing the intake was probably typing answers into a computer without looking up. Contrast that with our visit to Dr. Shree at the Grand Bharat. We each filled out a very short form, and then met with the doctor, whose specialty is Ayurveda, a system of health care that has roots over 7,000 years old.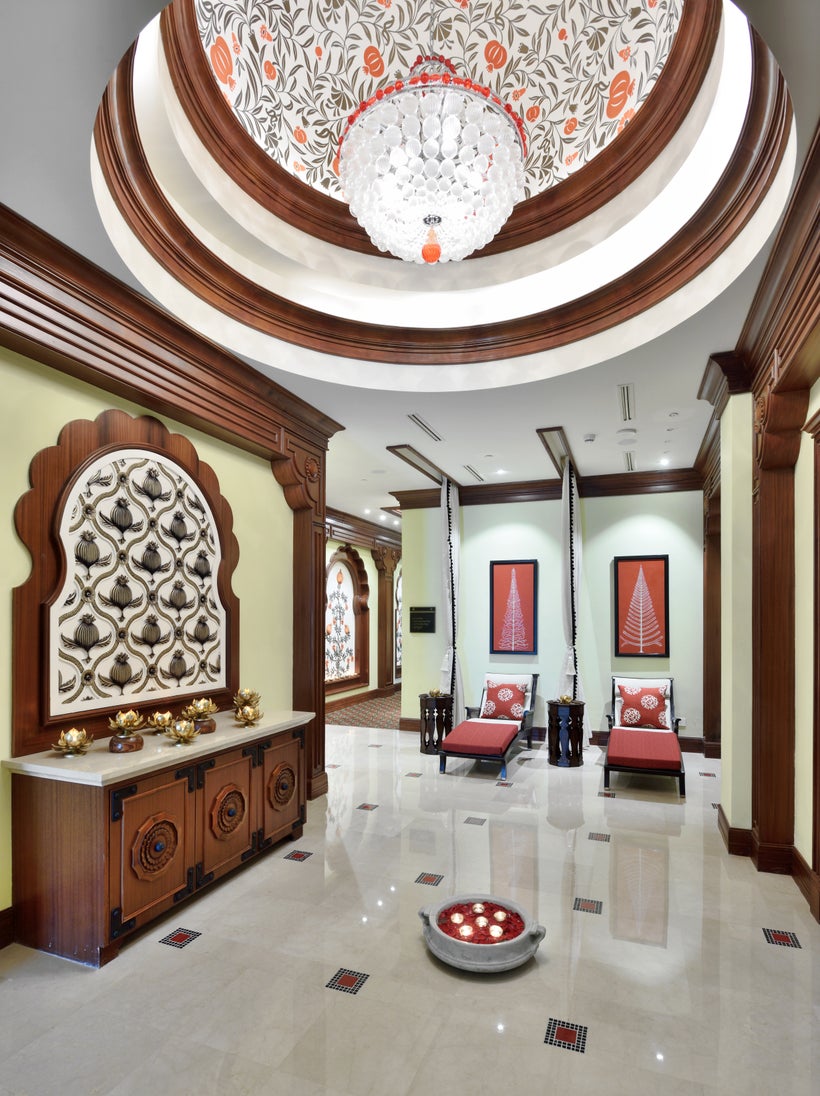 In a beautiful marble room with intricate carved moldings, Dr. Shree looked over my unremarkable medical history and then asked to examine me. I had checked "no" next to every question about illness or symptoms, with the exception of "seasonal allergies." The doctor asked me to stick out my tongue, which he inspected for what seemed like an uncomfortably long time. He then checked the pulse at my right wrist and felt my ankles and calves. Although I don't suffer from any conditions that cause me to seek medical attention, he asked me if I suffer from headaches. I told him I do, which prompted him to ask why I didn't respond "yes" on the questionnaire. I honestly replied that my headaches are mainly the result of pressure changes due to weather or frequent flying, and they really don't bother me that much.
Dr. Shree then asked me if I ever get heartburn. "I used to, all the time," I replied, "but I take digestive enzymes with my meals so it is really not a problem." After that, he informed me—without asking—that I sometimes suffer from knee pain. He was right about that as well. It's true, I do have occasional knee pain, but as long as I ride my bicycle and stretch regularly it doesn't bother me at all.
I was fairly amazed at this point, as Dr. Shree had diagnosed three problems with no prompting whatsoever. I didn't walk into his office and say, "I have knee pain; what can you do for me?" If I had, and we were back home, he would have offered me either physical therapy, pain medication, or surgery, depending on his specialty. If I had symptoms that showed no cause but didn't respond to medication, he would have sent me out for tests such as Xrays or an MRI. But I was at a spa and retreat hotel in India, not a doctor's office in New York, so instead I was offered an herbal body massage, a hot oil head massage, and a detailed food plan that is suited to my body type. The foods he recommended eating only in moderation—eggplant, peppers, and hot spices—are among those that I know cause my occasional reflux and heartburn.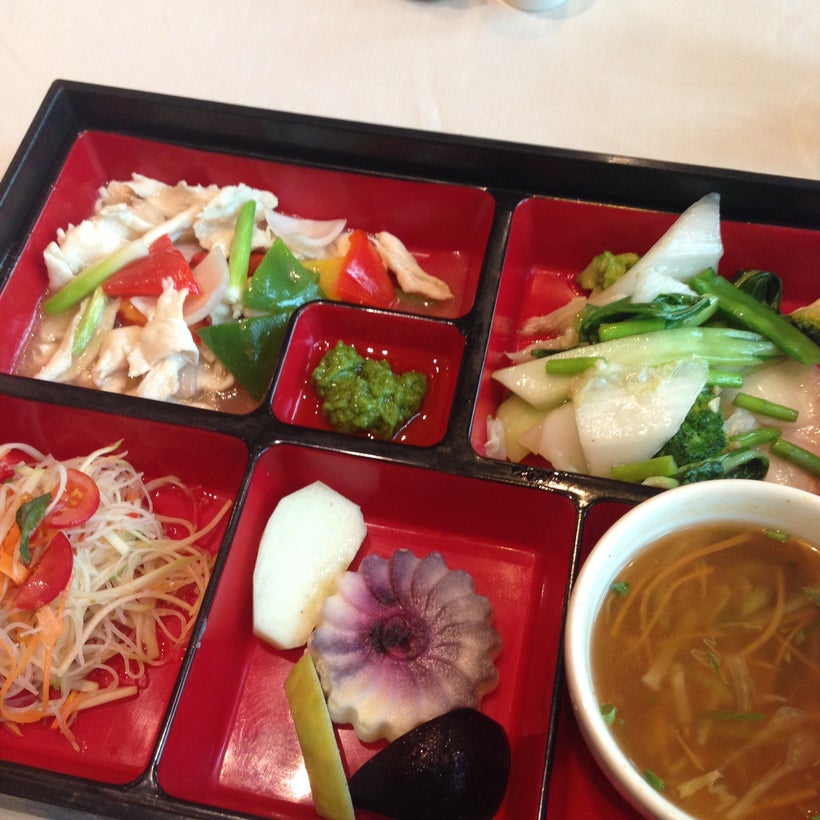 The full body, herbal poultice massage I received was among the best therapies I have ever had in my life. If you are a massage enthusiast, you know that some are transcendent, while others are merely perfunctory. The treatments performed at the ITC Grand Bharat Kaya Kalp Spa fell into the transcendent category; by the end of a head massage that suspended time, I felt that my "third eye" had been opened. After showering off and relaxing in the spa's pool, we enjoyed lunch chosen from the hotel's Swasthya Cuisine menu, featuring super foods, traditional grains, fresh, seasonal vegetables and no refined flours or sugars.
Please don't get us wrong and think that we were staying at a Spartan yoga retreat eating flavorless food and chanting all day. ITC Hotels are among the most luxurious in India. Our suite had a private pool right off the terrace; we had a "Retreat Host" who functioned as a combination concierge, waiter, and private butler; and there were many opportunities to veer away from the Swasthya menu and enjoy a variety of cuisines in three restaurants and an opulent bar.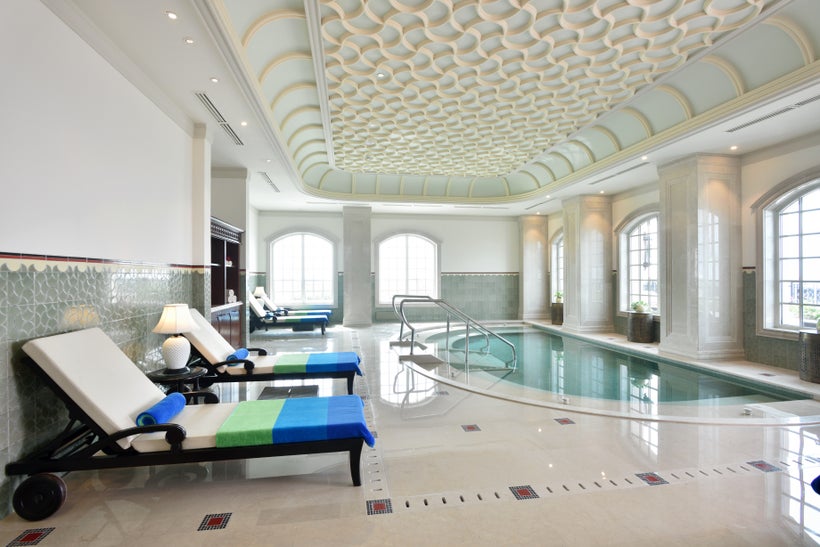 After a couple of weeks of overindulging, a few days at the Grand Bharat was really "just what the doctor ordered" to get us back on track and help to kick start a program we can continue at home. If you have started or stopped various diets or exercise regimens multiple times or you have nagging aches and pains with no clear cut source, we can not overstate the importance of a visit to an Ayurvedic practitioner. We know a lot of people who travel to New Delhi and Gurgaon for business, and adding on a few days for a spa retreat would help you to return home rejuvenated rather than suffering from jet lag. As 2017 progresses—before we all get caught up in our old habits—think about taking a proactive approach to your health rather than simply trying to patch things up when your body shows signs of sickness.
REAL LIFE. REAL NEWS. REAL VOICES.
Help us tell more of the stories that matter from voices that too often remain unheard.
This post was published on the now-closed HuffPost Contributor platform. Contributors control their own work and posted freely to our site. If you need to flag this entry as abusive,
send us an email
.