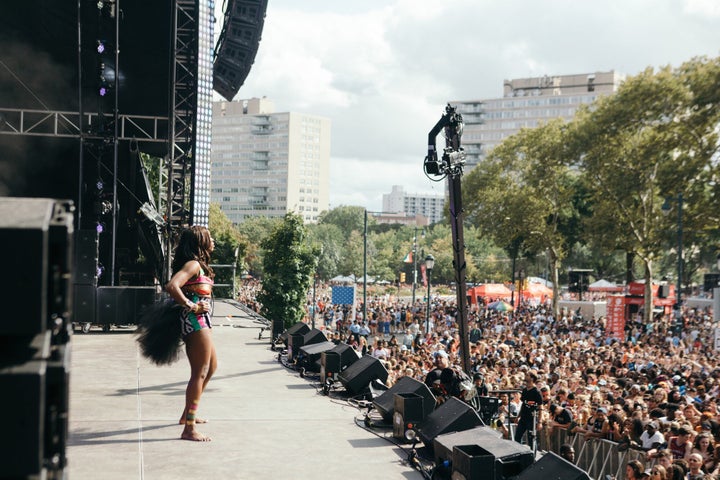 Now if you happen to be unfamiliar with the music of, or the term, Afrobeats, chances are you haven't been paying attention to what has arguably become of the biggest sounds in the UK music scene. In the past few years, this new sound has migrated from its origins in Nigeria to become one of the most popular genres in the London music scene alongside Grime.
Afrobeats, which has seen a growing dominance in the UK nightlife scene can considered, a "rhythmic and hip-hop influenced music of Africa's fast growing youthful cities like Accra, Nairobi, Dar es Salaam, and Lagos. Today, Afrobeats has become a big catch-all-phrase for varying sounds and musicians coming out of the African continent. The term is a nod of recognition to Fela Kuti (the father of Afrobeat) but Afrobeats is not a style, per se, like Afrobeat. It simply means the new sound of Africa, which takes in diverse influences that take inspiration from its African roots and is combined with the sounds of rap, reggae/dancehall, and even R&B. It's an extremely eclectic combination that makes for quite the enjoyable sound. However, while the genre is still young, it would be foolish to assume its still in its infancy rather than a force to be reckoned with. It already has some bonafide stars such as Wiz Kid, Malik Berry, Davido, and its indisputable biggest female artist, Tiwa Savage.
Now, It's forgivable if you haven't heard of her just yet if you live in the states, however, Tiwa Savage is undoubtedly the biggest female artist in Nigeria, and is considered a favorite all over Africa. It would be very shocking for anyone to not be able to sing along to most of her songs, but it was not too long ago that the singer-songwriter was was in Los Angeles writing songs for other artists such as Fantasia and sitting in studio sessions alongside James Fauntleroy, Frank Ocean and Kenny 'Babyface' Edmond. However, unhappy with simply writing music for others, Tiwa, along with her manager, chose to instead take the chance of launching her career in Nigeria. Since that fateful decision, Savage has managed to release two studio albums, rack up numerous award nominations (including one from BET and MTV Africa Music), become one of the biggest artists in Nigeria, and signed marketing deals with international brands like Pepsi and Pampers. But after digesting all this information, one can't help but wonder how she got to this very point in her life, so far away from the girl who was forced by her parents to initially study something practical like business over .
But, this major success in Nigeria isn't an isolated occurrence. It was only recently that she was signed a management deal to Jay-Z's label Roc Nation as the first African artist to join the imprint. Following the decision, she has slowly made her way over to the states, and just recently performed at the Made In America festival, sharing a stage with huge internationally acclaimed artists such as Jay Z, J. Cole, Migos, The Chain Smokers and more.
I recently had the opportunity to sit and chat with Tiwa, in anticipation of her newest EP, SugarCane, releasing this Friday on entering the US market, her unique career path thus far in music, as well as some of the artists she hopes to collaborate with in the future (Hello, Rihanna!)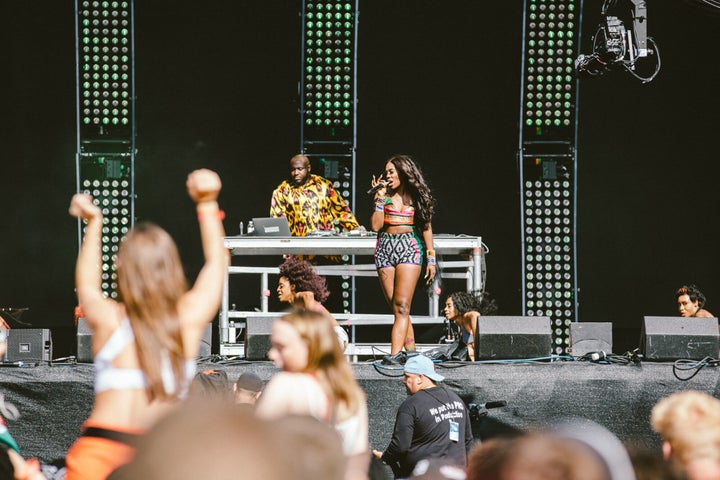 Q: You're musical career is fully established in Africa, and you are now in the process of trying to break into the US market now, are there any changes you think you'll be required to make in your content to adapt to the US market?
First of all because its growing organically and not something were trying to force internationally and it shows there's interest so we don't necessarily have to change anything. I think a similar reference would be the impact reggae made on the world, it still stayed very true to the integrity of the music. A lot of us that do this new era of Afrobeats also grew up outside of Africa, so we naturally have other influences and its more of a melting pot of sounds. And I also think with the Internet, the world is so much closer to one another, that these sort of sounds blurs. But me personally, I don't feel the need to change too much. Because like I said the interest is coming from the outside, it isn't us trying to force it upon the market. The people naturally market it. There might be some more use of English just for understanding purposes, but I wouldn't change anything about the music specifically."
Q: "You've got a unique career path coming into music, by nature of going to business school beforehand, even after you finished, was it a little bit of a fear that music culture was changing. As in what you grew up with might be changing, to your decision while working that, hey I'm going to go to Berklee and really pursue music. What spurred your decision?"
"I really wanted to go into music from the beginning but my African parents were like "Nope, that's a hobby" even though I wanted to make a career of it and they made me study something more traditional, specifically business and accounts. And I'm very thankful to them because I see how much it helps me understand the business side of music. But so when I got my degree and began working, I told them, "Look, I've got my degree and I've worked in the field for a few years now, but I think it's time for me to do me." And they were happy because they knew I would have something to fall back on if it didn't work. "
Subscribe to The Morning EmailWake up to the day's most important news.
Q: Was age ever a fear going into it? Age is very specific particularly for female artists. And did that change what country you were hoping to go into to launch your career?
A: No no. I just came to Berklee to make and learn music, I'll be honest I didn't really have a plan then. And after I graduated, I went to Los Angeles and was writing songs, I got really interested in where I was from again. The music industry was buzzing, but no age was never a factor. And I think if I ahd started much younger I'd be crazy by now.
Q: Do you think Afrobeats has the same market potential here as it does in same market impact that Caribbean music has?
I think right now it has a lot of peoples attention, particularly coming off of One Dance. There are songs that have African influences as well, a French Montana song recently, and Alicia Keys as well. I think right now I think it has more attention than many of the different genres.
Q: Was it difficult to establish yourself in Nigeria, which is a slightly more conservative culture and that may give preference to some of the male artists who are already predominant on the scene?
No. I've always been kind of rebellious. And I was told that yeah it's primarily male artists in the field and female artists aren't very big over in Africa either. Women are expected to be prim and prissy and the girl sort of door next girl type. And while I do have that side of me, I also have a crazy side. I think that made me thicken my skin. It wasn't an obstacle, just a challenge I had to overcome to be able to do what I love.
Q: Who are some of the artists you would like to work with in the market right now?
Well, that's a tough question. I don't know if Rihanna will ever read this article, you knowwww. I just want to say hello. But I'm a fan of so many people, whoever is interested in the genre I'm open to working with. They don't even have to be established I just want to work with some great artists who really appreciate the sound.
Q: Now that you've got two albums out and youre in the process of establishing yourself in a new market, what is in the pipeline musically speaking? What's the next year like for Tiwa?
A: Well I'm about to drop my new EP called Sugar Cane on September 22nd. Its just six songs but its something I'm really excited about. The music hasn't changed to suit a new market, its changed because ive grown as an artist. So that's the only thing my original fans will know. For people listening to my music the first itme, it's still very predominant African. It has pop influences, R&B influences and soul influences. But there's no doubt you'll listen to it and know its fully African.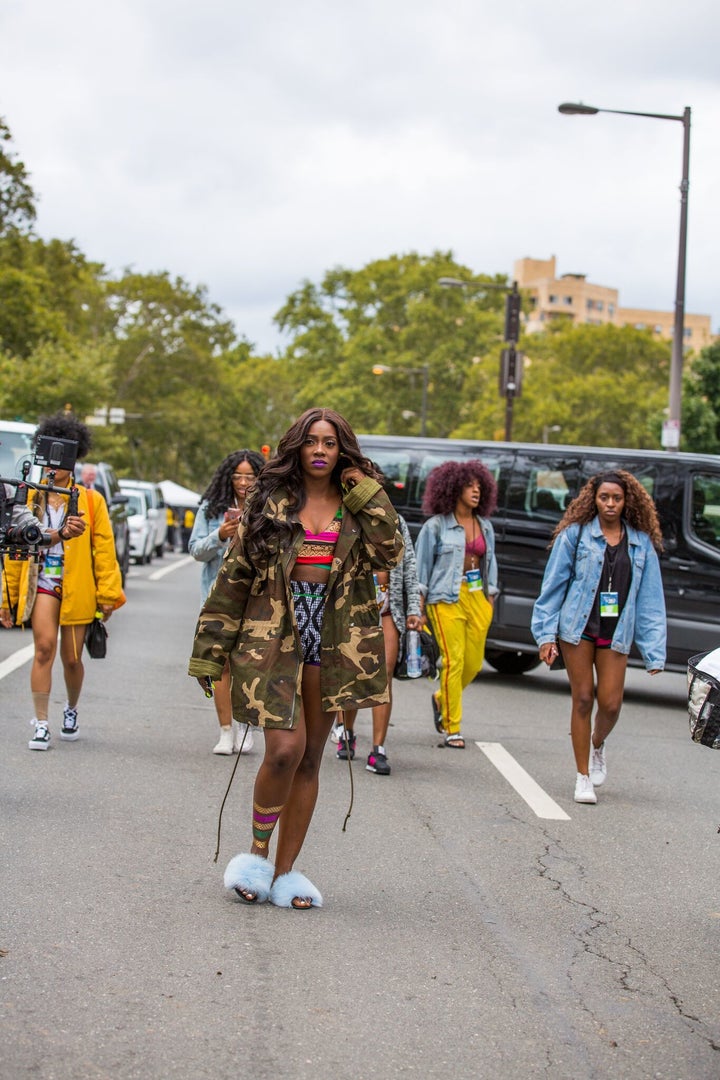 If her packed performance at Made In America is any indication of her popularity and ability, as well as an indication of the potential market for Afrobeats here in America, there's very little doubt that both will continue to grow. Breaking the mainstream markets beyond Africa will require vast amounts of groundwork beyond radio play, however, with the popularity of streaming helping artists reach new listeners more easily than ever, and diverse nature of US music consumption is, getting listeners to adopt to a new genre will take only quality and the right platforms. .
As demographics shift throughout the western world, as well as the rapid development of African countries has led to a new sound, one that Tiwa is primed to bring here to America. It's a sound that seeks not to water down African culture as a means to sell records, but one that embraces these roots and celebrates them as both an inspiration and as a way to highlight to the world all of the positives of the continent.And maybe your skeptical of this influence or its potential reach. Of which I'll say, if you listened to the omnipresent Drake single "One Dance" for the past few months, chances are you're a fan without even realizing it.
It only makes sense these sounds are arriving on the global stage as the local economies of Nigeria and Ghana have matured. The beauty of this movement however is that these African artists aren't trying to grow internationally by making collaborations with A-list artist for novelty chart topping songs, but instead are aiming to properly break into the American market having established themselves at home. And, with a new mixtape due out on Friday titled Sugar Cane, her first project since signing with Roc Nation, Tiwa may be the first to be able to do it.
Popular in the Community