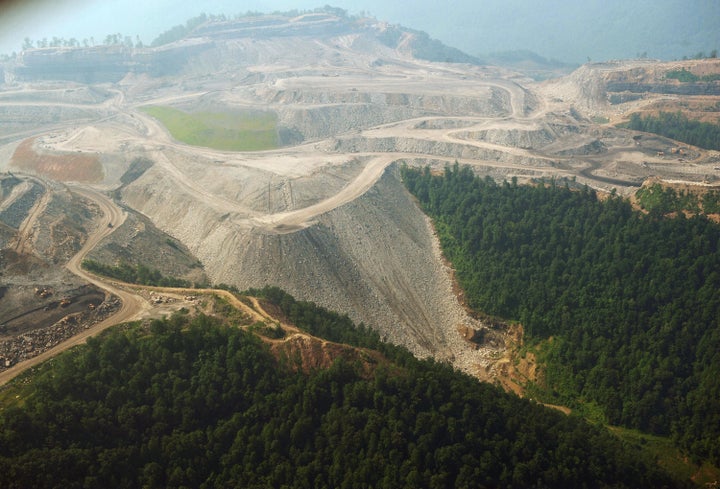 On Earth Day 2010, Michelle Obama invited a group of children to the White House and told them her daughter Malia's most frequent question about the president's job is about what he's doing to protect endangered tigers. Mrs. Obama said, "[In] the Obama household, we're trying to save the tigers."
Strange as it may sound, Michelle Obama is in a unique position to do exactly that. Besides being the mother of two daughters, the first lady holds the title of Honorary National President of Girl Scouts USA (GSUSA), and the Girl Scouts have a major tiger problem on their hands. This Earth Day, Rainforest Action Network is asking Mrs. Obama to help protect tiger habitat by encouraging GSUSA to acknowledge its role in the fate of these magnificent animals by granting a long overdue meeting with two extraordinary young environmental activists who exemplify the values Girl Scouts stand for.
You see, the critically endangered Sumatran tiger is found only on the island of Sumatra in Indonesia, and a leading threat facing Sumatran tigers, as well as other iconic animals like the orangutan, is the loss of their rainforest habitat from the expansion of large oil palm plantations. Shockingly, destructive palm oil is now used as a key ingredient in every Girl Scout Cookie recipe save one. As you can imagine, this is becoming a growing source of controversy for Girl Scouts, their families, and troop leaders across the country.
This issue is gaining the national spotlight due to the inspiring work of two young Girl Scouts from Michigan — Rhiannon Tomtishen and Madison Vorva — who became concerned about the use of palm oil in Girl Scout Cookies when they were eleven years old. Now fifteen, they have worked tirelessly since launching their campaign to make Girl Scout Cookies safer for tigers and the planet.
Frustrated and feeling disempowered by the lack of a response from GSUSA to their many requests for a meeting with decision-makers, Madi and Rhiannon asked RAN to help them turn up the volume on their message. But even now, after receiving a stunning 70,000 petitions from people across the country, GSUSA has yet to take Madi and Rhiannon seriously enough to meet with them in person to hear their concerns.
As a former member of the Girl Guides organization in Canada, I support the principles of the Girl Scouts and I am confident GSUSA has no more interest in being associated with rainforest destruction or species extinction than Rainforest Action Network does. And as the young director of a storied environmental organization, I know that the passion a child feels for animals, properly supported, can translate into the lifelong work they will do as adults on behalf of a better world.
RAN and GSUSA share a core mission to educate and empower young people to stand up for what they believe. Madi and Rhiannon are Rainforest Heroes and they are a testament to the Girl Scout mission to build "girls of courage, confidence, and character, who make the world a better place." Their story is compelling, their concerns are legitimate, and their dedication to their cause is unbreakable. A GSUSA spokeswoman recently commented on Madi and Rhiannon's efforts, saying, "We all want the girls to stand up for what they believe in. They're trying to make changes, and we applaud them for that." They deserve more from us than applause, they deserve to be listened to.
Girl Scouts USA as an organization carries considerable moral weight, which separates it from a for-profit corporation and holds it to a higher standard. The example of integrity and leadership that would be set by publicly aligning the stated values of the Girl Scouts with the products that carry the Girl Scout brand would be noticed by girls throughout the nation.
REAL LIFE. REAL NEWS. REAL VOICES.
Help us tell more of the stories that matter from voices that too often remain unheard.