In 1972 Tehran was named a "Sister City" to Los Angeles. It joined the likes of Athens, Bordeaux, San Salvador and Vancouver. The man who was responsible for the accolade died last week in Boston. Perishing with him were the memories and stories of a generation of statesmen from an era in Iranian history that can now only be found among old photographs of cherished exile, and memories half-written in book form.
A global man by any standard, Parviz Adl was born in 1923 to an Iranian father from a prominent Persian family and a British mother with ties to royalty. Such set the course of his future in a monarchical Iran on a march toward modernity and global inclusion.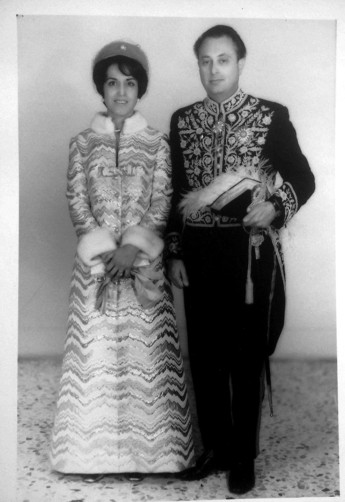 I met Parviz in his late 80s. I knew of him from my own monarchist parents, whose pre-revolutionary trajectory was not dis-similar to the rise and fall of the likes of Parviz Adl. So when he came to me to help write a book chronicling his life story, I was only glad to oblige. Little did I know his would be a multi-national tale of perseverance, intrigue and romance unequal to any fictional screen play I've ever known.
Parviz was a renaissance man. He had been whisked away soon after birth by his European mother who had chosen to leave Iran and take her son. Years later, he would be abducted by his father and brought back to Iran, where he would grow up in Khoy. His father was then the Director of the Customs Bureau and Parviz was not allowed to attend the local traditional school. An education in Math and the Sciences was not common in provincial Iran back then, so his father arranged for tutors to come to their home and educate a son destined for global leadership.
In 1946 he graduated with a BA in Economy and Law from Tehran University and headed off to Europe to find his then estranged mother, and to further his studies. He received a Masters in Science & Diplomacy and a PhD in Law with "great distinction" from the Catholic University of Louvain, in Belgium. A consummate communicator and master of messaging, he was commissioned as Press Counselor at the Iranian embassy to Cairo upon his return in 1956, and later to the Iranian embassy in Paris. By 1963 he had been appointed the plenipotentiary Minister to Head all Iranian press attaches in embassies across Western Europe. As one of his last official duties before transferring to the Ministry of Foreign Affairs where he spent the rest of his professional years before the fall of the Shah, Adl accompanied French President, Charles Du Gaulle on his official trip to Iran.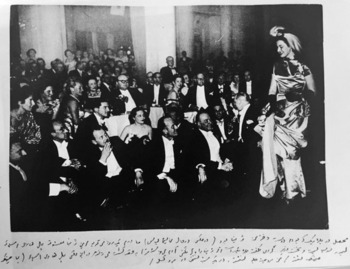 In 1969 he was appointed Consul General in San Francisco. He founded the Iran & American Chamber of Commerce and inaugurated "Tehran Street" in Los Angeles. Then mayor of Los Angeles, Sam Yorty, presented Adl with the "Key to the City", and bestowed onto Tehran the accolade of "Sister City". During this tumultuous time in Iran, the residence of the Ambassador was targeted repeatedly by student protesters objecting to the rule of Reza Pahlavi, the Iranian King who represented a secular order rooted in globalized modernity, versus a clinging regression to the strict teachings of political Islam. Threatened often by phone and by mail, the demonstrators finally invaded the consulate in 1970, defacing walls and ransacking furniture, keeping the family hostage in a ground floor bedroom for hours until authorities intervened. A year later, the residence was bombed in the dark of night, damaging 50 houses nearby, and rooting the Adl family in the middle of the night - fleeing in Pajamas for a the nearby safety of a hotel willing to take them. Thus was the beginning of a volatile era, culminating in a revolution that brought Ayatollah Ruhollah Khomeini back to Iran from his exile in France, and ended the careers of many educated, well meaning, thoughtful and patriotic Iranians who had vested their lives in the modernization of Iran.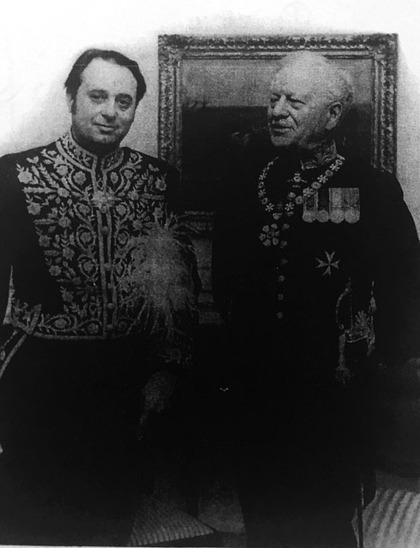 In 1975 Adl became the Ambassador of Iran to Canada and in 1978, just six month before the revolution, he was named the Ambassador of Iran to Brazil. There again, he suffered through the terror of bombings and burnings, all the while attempting to protect his young family and his beloved homeland. In 1979 Parviz was finally removed from his post serving the government of Iran, as the newly minted Islamic Republic took over ministries and government posts with the unsteady hand of uneducated brutes infused with revolutionary zeal, and little else to help them govern responsibly.
Today, as Iran is again in the news, with the newly refined face of cleanly trimmed beards and white starched shirts, many find it hard to relinquish the memories of a brutal regime that took over following a revolution that showed no mercy for the old order. With a vehemence founded on vanquishing the West and all its influence, it is ironic to see the Islamic republic embrace it all back today, 37 years later. Having failed to govern effectively on the fervor of a defunct ideology that has been roundly rejected by even its own populace, Iran has ambled back to the negotiating table after crippling sanctions debilitated its economy, and is painstakingly re-opening the ties and the trade routes that once perched it on the brink of development.
As Iranians, we all hope to see our country hold its head proud again. But as expatriates who took flight from a brutal Islamic Republic, and took refuge on western soil in the embrace of an order we found far more familiar than the one taking over our homeland, we still hold out hope that someone will hold the Islamic republic to account for its barbaric treatment of its own people.
REAL LIFE. REAL NEWS. REAL VOICES.
Help us tell more of the stories that matter from voices that too often remain unheard.