This summer, The Corps Network introduced Eli the Elk, a new character who has been traveling the Internet and visiting Corps across the country in support of funding that helps maintain and enhance some of our nation's most valued parks, green spaces, forests and waters.
With the help of over thirty of America's Service and Conservation Corps programs, Eli has appeared in dozens of social media posts to highlight many of the great places where Corps work to improve trails, habitats, and recreational areas.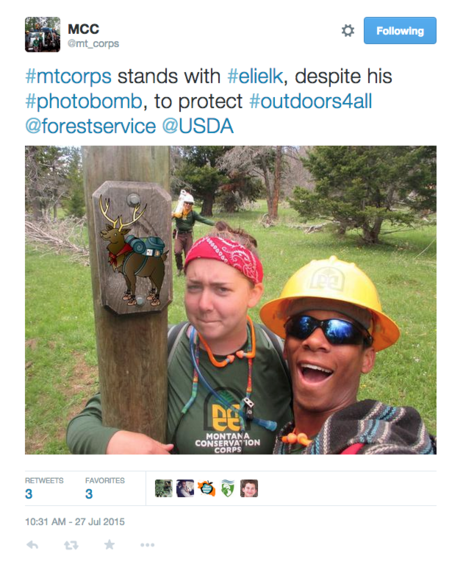 One of Eli's key objectives is to promote the reauthorization of the Land and Water Conservation Fund (LWCF). Created by Congress in 1965, the LWCF is not supported by taxpayer dollars, but instead by royalties paid by oil and gas companies which have permits to drill on public lands and waters. These royalties are in turn used to support conservation projects and also purchase land for parks and conservation.
The Land and Water Conservation Fund's impact is enormous. Every state has benefited from LWCF-funded projects, with a total of 41,000 state and local projects supported since the fund's creation. The Wilderness Society even created a searchable map and database showing Land and Water Conservation Fund projects by county.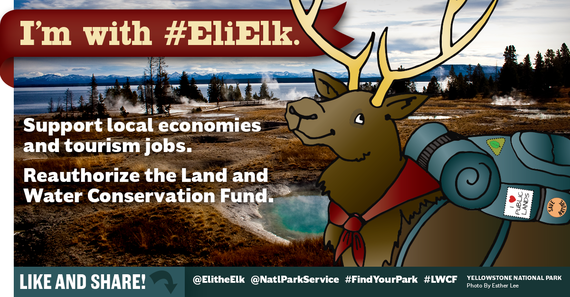 Eli is off to a great start spreading the word about the importance of protecting the great outdoors, but he has taken time to learn from some of his predecessors in the conservation field. He recently reached out to the U.S. Forest Service icon Woodsy Owl on Twitter for some tips.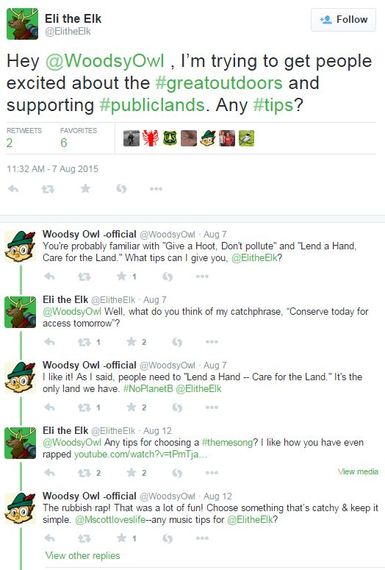 He also was honored to meet the U.S. Forest Service Chief Tom Tidwell himself and Smokey Bear.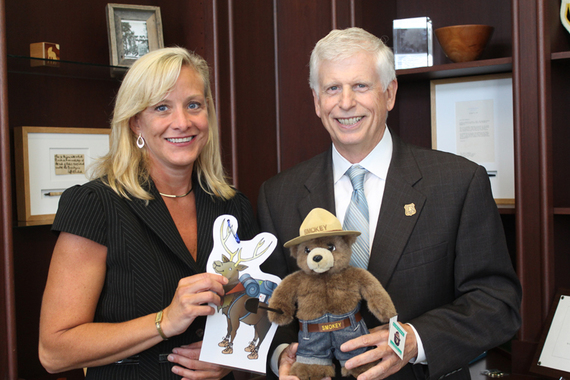 In addition to continuing to support reauthorization of the Land and Water Conservation Fund, Eli has his eyes set on promoting other kinds of conservation funding. For instance, with the upcoming 100th Anniversary of the National Park Service, Eli plans to support the proposed Centennial Act and budget increases for the National Park Service, which would help fund important maintenance and improvement projects at national parks. Eli is also concerned about how the increasing cost of fighting fires has hampered the U.S. Forest Service budget, leaving many areas of normal Forest Service operations underfunded.