Monday's announcement that Los Angeles art collector and philanthropist Eli Broad had finally chosen downtown as the location for his new museum did not necessarily come as a big surprise. After all, he has always been deeply involved with the Grand Avenue Project, which was intended to revitalize downtown LA through commercial and cultural development. Broad's new museum will be adjacent to Frank Gehry's Disney Hall and will face across Grand Avenue Arata Isozaki's building for MOCA. One couldn't ask for better neighbors -- after all, as they say in real estate, "location, location, location." Even in Manhattan, with its abundance of museums and architectural landmarks, you won't find such a tight cluster of high-profile cultural institutions. If everything goes according to plan, the top-notch architectural firm chosen to build the new museum, Diller Scofidio + Renfro, will break ground this fall and complete construction in late 2012 -- an astonishingly short time frame for such a complex project. But never underestimate the power of Mr. Broad to sweet talk (or if needed, to strong arm) anything or anyone -- including the Angels -- into helping him realize his vision.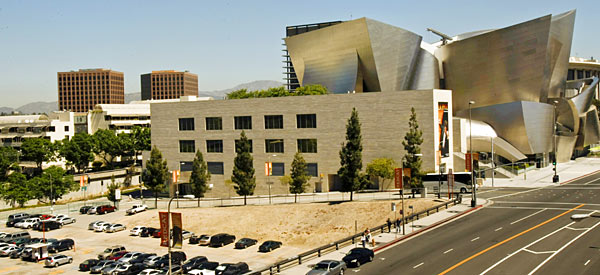 God knows what will be the relationship between his new museum and MOCA; Mr. Broad was not only one of its co-founders a quarter century ago, but he also recently rescued the museum from imminent financial collapse with a large infusion of cash. One hopes that somehow these two cultural institutions will collaborate in a smart and interesting way, as their collections complement each other so well: Mr. Broad's collection focuses mostly on contemporary art, while MOCA is famous for its post-WWII collection.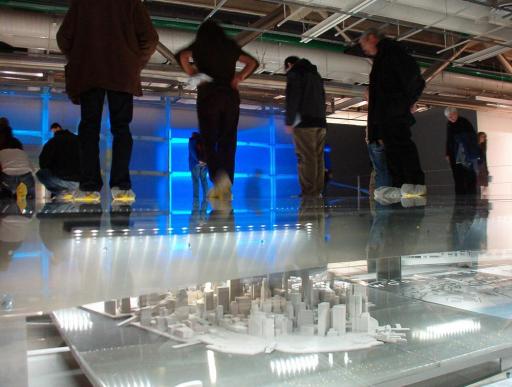 As a long-time resident of Santa Monica, I am saddened by the fact that the Broad Art Foundation, which has been operating here close to the beach for more than 20 years, will be moving its offices downtown as soon as construction of the Broad Museum is finished. Ironically, when in the past other museums -- the Hammer, LACMA, and recently even his own Broad Contemporary Art Museum -- presented exhibitions from the Broad collection, the artworks never engaged me as fully as when I saw them displayed with particular flair on their home turf, in the elegant galleries of the smartly renovated old telephone switching station here in Santa Monica -- the home of the Broad Foundation since 1988.
One can also fantasize about important, interesting exhibitions that the Broad Museum might present that other Los Angeles institutions were too timid, too short-sighted to bring to town. When the Pompidou Centre in Paris celebrated LA art with its groundbreaking exhibition in 2006, there was another, smaller exhibition there honoring Los Angeles architect Thom Mayne, who won the Pritzker Prize a year earlier. It was brilliantly conceived and imaginatively installed; in a dark room, visitors stepped onto a glass floor that steeply ascended toward the back wall. Under the glass floor, one could see architectural models and drawings, as well as a number of TV screens showing footage of Thom Mayne being interviewed by Charlie Rose. There were plans to bring this exhibition to LA and present it at MOCA, but then the museum went into a tailspin and abandoned not only this exhibition, but its entire department of Architecture and Design.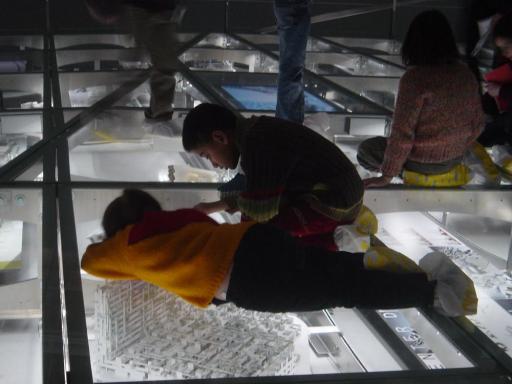 But as the Bible says, "...a prophet hath no honor in his own country." Now, here is another case: a well-known Los Angeles painter, Mark Bradford, winner of the MacArthur Foundation's "genius award," is honored with an exhibition traveling around the country, stopping at major museums in Boston, Chicago, Dallas, and San Francisco. And guess what? Not one of the Los Angeles museums is planning to bring it here, to Bradford's own city. What a shame. If that's not a case of sleeping at the wheel, I don't know what is.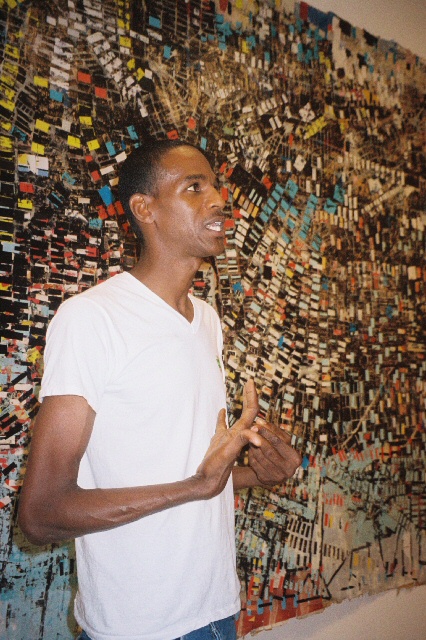 I'm sure that Mr. Broad is too busy to listen to this broadcast, but in case any of you have his ear, let him know about these two exhibitions that absolutely beg to be shown here in our City of Angels. Mounting them in his new museum could definitely raise the bar for cultural life in LA.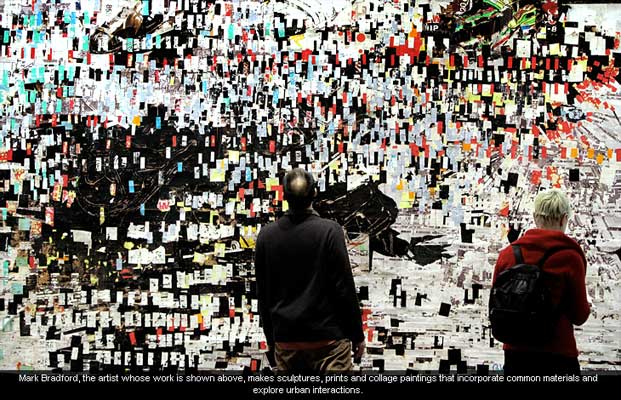 Edward Goldman is an art critic and the host of Art Talk, a program on art and culture for NPR affiliate KCRW 89.9 FM.
To listen to the complete show and hear Edward's charming Russian accent, visit Art Talk on KCRW.
Related
Popular in the Community