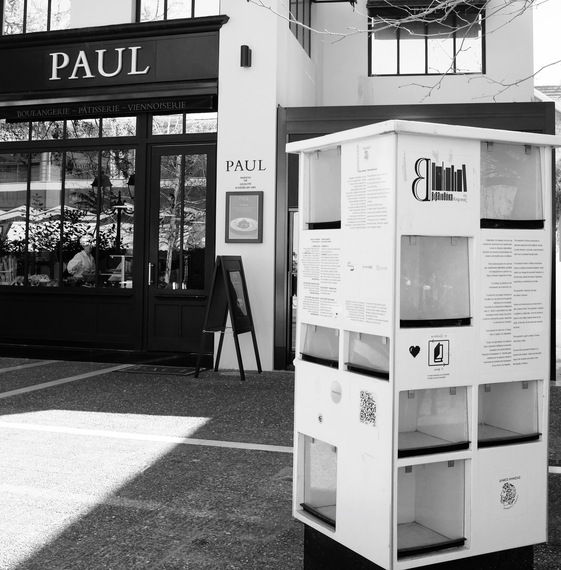 On a sunny morning, an empty free library stands alone in the center of Kifisia, a suburb north of Athens. The neighborhood, inhabited mostly by wealthy Greeks and major political families, is an anomaly in a country hit by a double crisis. Yet in many ways, the empty free library in this nest of Greek aristocracy speaks volumes about the country and the habits of its wealthiest inhabitants.
Not every crisis starts with a crash. Crises can loom under the surface for years; starting with harmless habits that develop into deeply-held understandings of how things are done. Over time, these harmless acts, coupled with external changes, could result in seismic shifts that could wreak havoc in any setting.
The free library, part of a series called Vivliothiki, was put together by two architects in 2012 with the goal of engaging the Greek public to read, share and recycle books. While the idea of free sharing libraries is not new, this one seemed particularly novel as it aimed to encourage the best of Greek values--generosity, honor; philotimo, to locals and tourists at a time when people needed them most.
In a way, this empty library now stands as a mirror for the country: forward-thinking yet immobile; inept at moving with the winds of change. Such is the downfall of a once-sprawling urban metropolis, sadly exemplified in an empty free library, without books or journals, words or wisdom. The library was built on good intentions and ruined by lack of good habits.
A good place to look for such good habits and knowhow is the private sector, which ought to step up and step in. Companies all over the country ought to use their vast economic and societal influences to drive positive change and build the Greece of tomorrow. One such company is Libra, a global conglomerate with a number of projects in Greece. Libra started an internship program that places young Greeks in various positions in their companies, enabling them to learn under the tutelage of experienced professionals and giving them the tools to control their destiny. If every company in Greece were to start such a program, perhaps our youth unemployment rate would improve.
If anything, the empty free library is a reminder that goals and intentions are mere starting points for change. It is sustained and dedicated efforts that revive a country's long-lost splendor. As I spend Christmas with my family in Athens, I am taking my collection of old books and donating them to the free library, and am encouraging my friends to do the same. You never know who might pick up one of these books and what impact it might have on them. In the immortal words of David Bowie: "we can be heroes." We really can.
Calling all HuffPost superfans!
Sign up for membership to become a founding member and help shape HuffPost's next chapter