What? December already! It never ceases to amaze me how quickly a year can fly by. But the calendar says: 'holiday-blog'and calendars typically don't lie.
So going the normal route, this is where I would sit down and write a blog that looks back, takes stock, highlights the great things Women Deliver did in 2015, wishes everyone a quiet, peaceful year-end, and encourages everybody to give an end of year donation.
Well, normal is not how Women Deliver rolls, and that's one of the reasons we had a great year. Yes, 2015 was a VERY busy year for us. Yes, 2015 brought some really good news for girls and women - fabulous new evidence that it pays to invest, new Sustainable Development Goals and a new global health strategy, an enhanced focus on girls and sports, on child marriage, and on adolescent girls' reproductive health. And yes, we expanded the cadre of Young Leaders with 200 new youth advocates. Our Young Leaders Program was even recognized as one of the best youth leadership programs.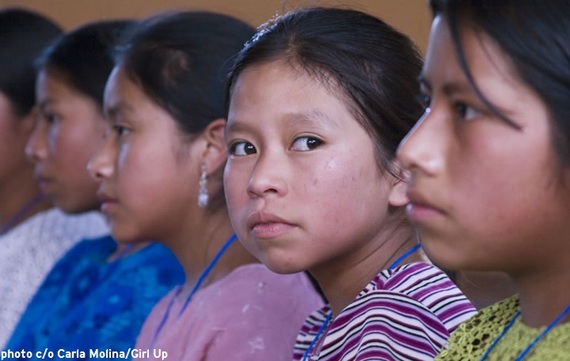 But what lies ahead is even more exciting. The acknowledgment that investments in girls and women are not only important, but the bedrock for sustainable development and progress for all, has never been higher. There is an enormous momentum right now.
So no, we won't look back; we will move forward. No, we won't take a break; we will accelerate. We will recharge, take charge, and jump right into 2016 to make more change happen. That is what the girls and women we advocate for deserve and yearn for.
Here are three of the big highlights that will keep the wonderful Women Deliver team busy in the New Year:
We will host the Women Deliver 4th Global Conference. With 5-6,000 participants, it is shaping up to be the largest conference on the health, rights, and wellbeing of girls and women for more than a decade. The focus will be on solutions, solutions, solutions.
We will roll out and invite partners to join a big, brand new campaign and global (ad)venture that further fuels the investment case, and demonstrates why and how prioritizing girls and women brings maximum returns.
We will intensify and expand our work on youth participation and not least the Women Deliver Young Leaders Program, which now counts 200 amazing young leaders in 94 countries.
And of course there will be much more that we can't even anticipate, because we never pass up an opportunity to push this special agenda forward.
None of this will happen if we just rely on ourselves. Our success always has been, and will continue to be, rooted in working with brilliant partners from various sectors and fields.
So as 2015 winds down, the work of 2016 picks up, and the movement for girls and women continues to grow, here is our warm thanks and a virtual toast to doing more good things together.
Let 2016 be the year for girls and women - a force to be reckoned with!