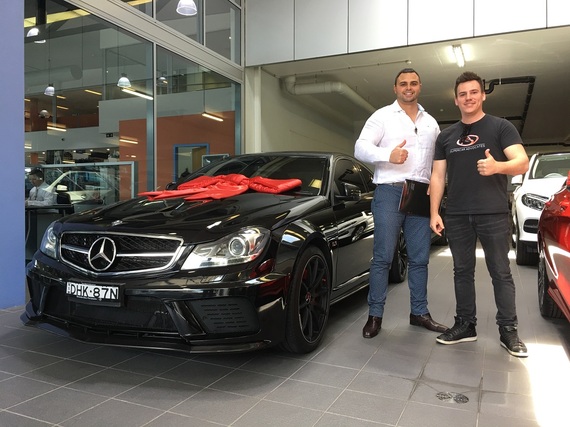 You may have noticed, naturally aspirated engines are slowly phasing out, in particular the V8 which features double the pistons and heads of that of a four cylinder engine. Many manufacturers are now veering towards four to six cylinder turbo charged motors and hybrids. If however they still manufacturer V8 engines, they add turbocharges to help achieve EPA standards (Environmental Protection Agency) with the end result of saving the environment.
Something that defies all that you've just read, the Mercedes AMG C63 Black Series. Why? Well to begin with, it features a 6.2 Litre, 517 horse power naturally aspirated V8 engine. The sound of the grunt from the quad exhausts will even make a demon growl in fear. To me this AMG might well be the perfect example of one of the best naturally aspirated V8 engines ever created by man.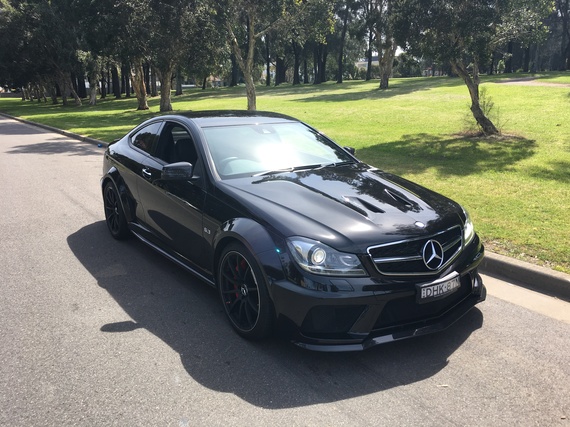 I, for one, am mesmerised by the spectacular thunderous sound that the Black Series creates. It reminds us of how pure and great a naturally aspirated car can be. It is mechanically raw in a modern way and while you'll feel all the road jerks and bumps, it will drive a shiver down your spine like no other car can. Trying to hold grip on the road is impossible as the rear 285 wide wheels like to chirp. The guys at Mercedes must like some cheeky tail action since they've widen the track of the Black Series compared to that of the normal C63 which features a 255 tyre giving the body a bit more spin action.
Mercedes have only produced 800 examples worldwide with only 32 delivered to Australia and New Zealand combined. I was provided with information that an official 27 examples remain in this part of the world, hence making the Black Series a very unique and limited car.
Where to now? Only to the horizon in what I call the most fabulous Mercedes Benz AMG created to date and only a fire breathing dragon can stop me, that is if they exist.
REAL LIFE. REAL NEWS. REAL VOICES.
Help us tell more of the stories that matter from voices that too often remain unheard.