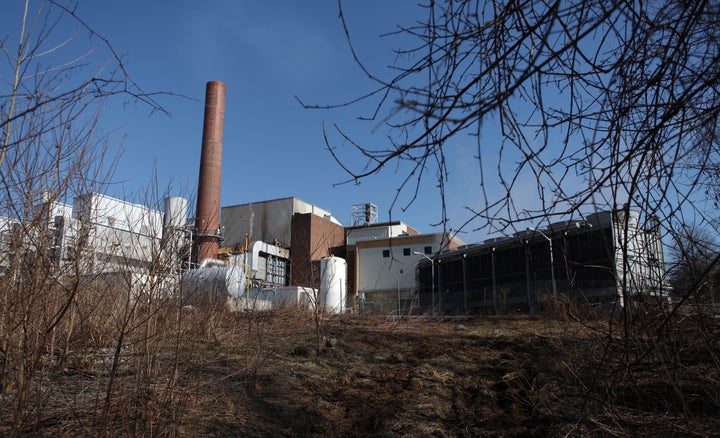 Two months ago, the U.S. Environmental Protection Agency (EPA) proposed
one of the most important clean air actions of the last 20 years, a
change that will help make Americans across this nation healthier for
years to come. I stood with doctors and President Charles Connor of the
American Lung Association to unveil the first-ever standards to limit
mercury, arsenic, acid gases and other air toxics from power plants.
These historic standards will result in some of the most extensive
public health benefits since the passage of the Clean Air Act,
preventing 17,000 premature deaths annually and safeguarding against
developmental challenges and respiratory illnesses in our children.
These historic standards -- which are now undergoing a public comment
process to get the best ideas and input for the final standard -- were
first called for 21 years ago. I am proud that the Obama Administration
put an end to the delay and moved our nation forward with these critical
and long-overdue safeguards. They are just one example of the common
sense efforts we have undertaken to protect the air we breathe and keep
our families safe from dangerous pollution.
Like all efforts to protect our health and the environment, these issues
are complex. That is why we put such a premium on the feedback of the
public -- from everyday citizens to the public health community, local
and state interests and industry. As I often say, protecting our health
and the environment is not spectator sport, and EPA has faced support
and scrutiny from all sides of the debate. But as President Obama made
clear in his State of the Union we will "not hesitate to create or
enforce common-sense safeguards," and ensure that "our food is safe to
eat, our water is safe to drink, and our air is safe to breathe." And
our record makes that commitment clear.
President Obama's historic Clean Cars program with the auto industry, in
which California played a vital role working with EPA and the Department
of Transportation, is helping to make American vehicles cleaner and more
fuel efficient than ever before. It will save us 1.85 billion barrels
of oil over the life of the program and consumers will save money at the
pump as early as this year.
This administration has shown historic support for revitalizing American
waterways, from the Chesapeake Bay to the L.A. River, and we are working
to modernize the laws that prevent exposure to toxic chemicals in the
products we buy.
It was this administration that began addressing greenhouse gases,
putting in place the first-ever national steps to address unchecked
carbon pollution from cars and major industrial sources like power
plants and oil refineries.
Just yesterday the administration introduced new fuel economy labels for
vehicles, the most dramatic overhaul to the labels since the program
began more than 35 years ago. The labels will give consumers new fuel
efficiency information, estimated annual fuel costs and savings and
information on each vehicle's environmental impact.
And in a deeply contentious budget process, President Obama refused
every Congressional effort to curtail EPA's ability to protect the air
we breathe and the water we drink.
Even when challenges arise, we remain committed to protecting the
American people. In February the EPA announced standards to reduce soot,
mercury and other toxic emissions from industrial boilers, which are
used everywhere from large facilities to hotels and local office
buildings. It is another step that will have wide-reaching health
benefits in communities across the U.S. The EPA recently announced a
tough decision to postpone these boiler standards, in order to ensure
their sound legal foundation, allow for additional public input and
avoid the potential for further delays in the courts. But make no
mistake: despite the delay, this administration will finalize new boiler
standards, and cleaner air will help prevent thousands of premature
deaths, heart attacks and asthma attacks each year.
As the head of the EPA, I have been called to testify before Congress
more than any other cabinet member. The simple fact is, I would not be
making so many trips to the Hill if the EPA was not doing its job.
The Obama administration is building a foundation to ensure that we win
the future by making the largest investment in clean energy in history
-- funding renewable energy, building a domestic battery industry that
will bring prices down in electric vehicles while creating jobs,
reducing our dependence on foreign oil and investing in the technologies
that will keep America clean and competitive in the 21st century. We
will continue to build on these unprecedented achievements, making sure
that the health and well being of our families is always a priority.
And we will continue to defend our actions even -- and especially --
when the situations require tough choices.
Lisa P. Jackson is the Administrator of the U.S. Environmental
Protection Agency
Calling all HuffPost superfans!
Sign up for membership to become a founding member and help shape HuffPost's next chapter