Mayor David Uran is demanding a public apology after an episode of "Chicago P.D." that he claims portrayed the city of Crown Point, Indiana, as a racist community, according to The Chicago Tribune.
"It was just a very bizarre episode, I thought," Uran told the Chicago Tribune. "Obviously the story line isn't true. We have never had a case like that here in Crown Point. Just the way it engaged the image of our city was a little disturbing."
The episode, "Army of One," follows the police officers as they investigate the murder of a man named Elijah who was killed after being released from jail for statutory rape as a teenager. But Elijah's aunt tells the officers that there was no rape and that the teens were in a consensual relationship. 
"They were just kids. They put him in jail for having relations … Because she was white and that don't fly in Crown Point, Indiana," the character says in the episode.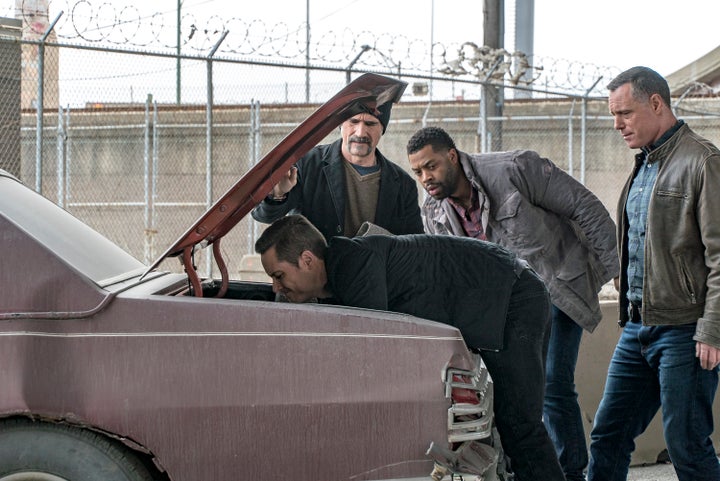 Uran says this representation of the city gives a bad impression to millions of viewers who may not ever visit Crown Point. Community leaders such as Rev. Mark Wilkens of First United Methodist Church in Crown Point, have joined the mayor's complaint. 
"I think they were really heavy-handed and condescending toward our city. I think they took the easy way out in terms of writing," Wilkens told the Tribune.
The complaints are rooted in the fact that the controversial storyline was set in a real place, but wasn't based on a real case, potentially implying that a crime of this nature could occur in the actual city.
Prior episodes of "Chicago P.D." that were met with controversy were set in the city of Chicago and touched on topical issues such as police shootings and the Black Lives Matter movement.
This isn't the first time the show has been accused of being inaccurate on matters of race relations in Chicago as well. An opinion piece from the Chicago Tribune in January criticized the show for not showing racial bias in the police department as observed in Department of Justice reports. Reporter Nina Metz wrote:
The show is meant as an escape. And we need shows that offer a distraction from real world anxieties. There is value in that. But it's not so easy to swallow on "Chicago P.D." now that the elephant in the room — of widespread problems with the system itself — is now singing and dancing and introducing itself to everyone, courtesy of that DOJ report.
NBC did not respond to HuffPost's request for comment. 
Uran questioned why the show chose to use Crown Point as the setting for a such a controversial topic rather than use a fictional town. 
"We work hard everyday," Uran said. "When I say we, it's the people who live here and invest their dollars here. We have low crime rates. People maintain their properties. It is not the way they portrayed the city. All they had to do is change the name."
Calling all HuffPost superfans!
Sign up for membership to become a founding member and help shape HuffPost's next chapter
BEFORE YOU GO