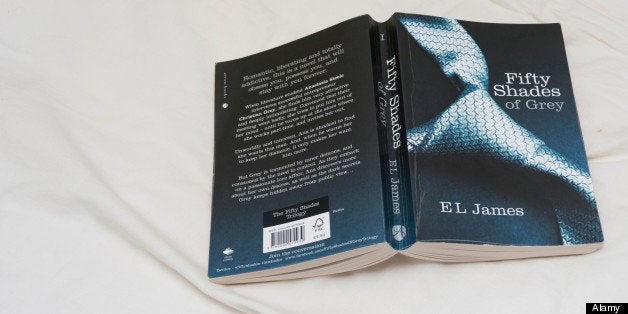 The year was 1970 B.E.L.J. (Before E.L. James) and I was a freshman in high school. Midnight Cowboy (1969) had just become the only X-rated movie ever to win the Oscar for Best Picture, foreshadowing a decade of sexually bold expression. In literature, there were uninhibited erotic books like The Happy Hooker (1971), Fear of Flying (1973), My Secret Garden (1973), and Delta of Venus (posthumously published in 1977) that helped pave the way for the quality sensual writing available today. All of this explicit material sizzled on the page, but, like the films of that era, earned their mainstream success because of their intelligence and good writing.
During the eighties there was a wide gap between what was mainstream and what was underground. Thanks to the writers of the previous decade, if a book was erotic, well-written, and told a good story it would be marketed as a literary book. My first novel, Seesaw (1983), written using my real name, is a graphic recounting of a high school teacher's dominant/submissive affair with a student, yet it was released with the rest of the hardcovers that winter season, translated into two languages, and reviewed by the L.A. Times, Publisher's Weekly, and Library Journal.
At the other end was loosely plotted, explicit erotic fiction focused mainly on titillation, usually found in adult bookstores located in the seedy part of town, with mostly men slipping quietly through its side doors. This erotica, similar to some of the material published now, would sometimes have a pseudo-analysis included, written by a so-called psychiatrist, in order to avoid a pornography charge. Can you imagine Dr. Phil checking in at the end of your next erotic read?
In the early nineties I started a family, worked full time to make ends meet, while I labored on the side to write. Despite the financial struggles many experienced during this period's tenuous economy, the increasing affordability of home VCRs caused the near disappearance of XXX adult theaters, the flourishing of sex videos over books in adult bookstores, and the appearance of bold Main St. rental locations with large X-rated video sections. Mostly men seemed to support this hardcore side, perhaps because they tend to be more visual, or the material was targeted directly at them, or because there were fewer stigmas when a man rented a dirty video.
At the same time, chain bookstores exploded at malls and airports, many with discreet sections called Erotica, housing softcore fiction appealing mostly to women. The annual Best American Erotica (beginning in 1993) and The Mammoth Book of Erotica (1994) are two anthologies that helped inspire the numerous erotic short story collections that are still popular today. Although the female audience for this material widened, I suspect it was limited by the very public walk from the Erotica shelves to the cash register.
The first decade of the twenty-first century seemed almost as conservative as the early sixties. An X-rating for a movie was the kiss-of-death at the box office. Major publishers shied away from mainstreaming explicit sexual material at first, whether it was well-written or not. Then along came Print-On-Demand technology and the explosion of ebooks, which opened up vast opportunities with self-publishing and independent presses. The erotica market grew in leaps and bounds. More people could produce sexy books on their own and make them available at a nominal cost. Most significantly, online purchasing did for erotic books what VCRs and now Movies-On-Demand did for X-rated videos. It allowed men and women to buy this material discreetly and read it in the privacy of their own homes...although it still seemed to be mostly women filling up their ereaders with erotic stories about hung cowboys and sexy threesomes.
Despite the boom in erotic writing, it wasn't quite out of the closet. Major publishers developed small erotic imprints, but focused more on other genres. Many traditional and self-published authors used pseudonyms. This material, with its bold, racy covers, whether ebook or not, was rarely reviewed in mainstream periodicals or carried by libraries. The orthodox rabbi of my town had checked my first novel out of the local library in 1984, provocative cover and all. But during this decade the same book wouldn't even get through the front door.
No one could've predicted the 2011 perfect storm known as Fifty Shades of Grey. It started by capitalizing on the independent press/print-on-demand/ebook model then grew through social media marketing and huge word-of-mouth. Author E.L. James fulfilled a classic female fantasy: the wealthy, alpha-male, tragic hero who sweeps a young girl off her feet with inventive dominance. It went against the trend of an explicit cover, opting for one that made the novel easier to review anywhere and read in public. In April 2012, a mainstream press bought the rights and suddenly it was everywhere.
The result: major publishers continue to develop their own erotic imprints, but also scour the internet to sign self-published writers to nourish this feeding frenzy. Now even your aunt is writing erotica and consumers (still mostly women) are buying truckloads of books. All of the attention is attracting a wide range of authors and the quality of some of the writing is at an all-time high.
The Fifty Shades of Grey phenomenon also helped inspire a sub-genre: the erotic mashup...which led to my writing of Wuthering Nights, an erotic retelling of the Emily Brontë classic Wuthering Heights. Heathcliff is surely the original tragic, alpha-male hero and his intense relationship with the fiery Catherine lends itself perfectly to having a few more layers peeled back through sensual lovemaking and creative BDSM.
And perhaps now, thanks to E.L. James, libraries will carry this work, my local newspaper will review it, I can someday soon go back to using my real name, and those who still prefer a paperback won't feel compelled to buy a greeting card they don't want in order to cover the erotic novel they're bringing to the cash register.
Calling all HuffPost superfans!
Sign up for membership to become a founding member and help shape HuffPost's next chapter