There are thousands of dating apps on the market today, yet most of them, well, kind of suck. As hopeful daters hunt for their "picture-perfect" match by swiping left and right, many tend to burn out quickly from boredom (and tired fingers).
The concept of swiping has gotten old and hasn't proven to be the most effective in terms of finding quality over quantity. Other "exclusive" dating apps have since hit the market, but many of these still have flaws (e.g. long wait lists, fewer users to view per day, less profile details, etc.). Hopeful singles have hit a dating "app-ocalypse" it seems, as most apps today are unable to cater to the average dater's needs.
A lack of features could be the main problem when it comes to most dating apps. While some people believe a picture is worth a thousand words, I for one would like to know a bit more about someone before meeting them. Knowing where a person works, where they grew up, where they are located and much more all helps dating app users determine if this could be a match made in heaven or a complete waste of time – and time is of the essence when it comes to dating.
Entrepreneur, David Vermeulen, was quick to recognize the lack of features in many of the most popular dating apps on the market. He understood that swiping left and right simply wasn't enough to drive successful results.
In order to make dating apps better, David looked towards technology. In 2013, David launched The Inner Circle, an exclusive dating app that considers applicants based on their Facebook and LinkedIn profiles.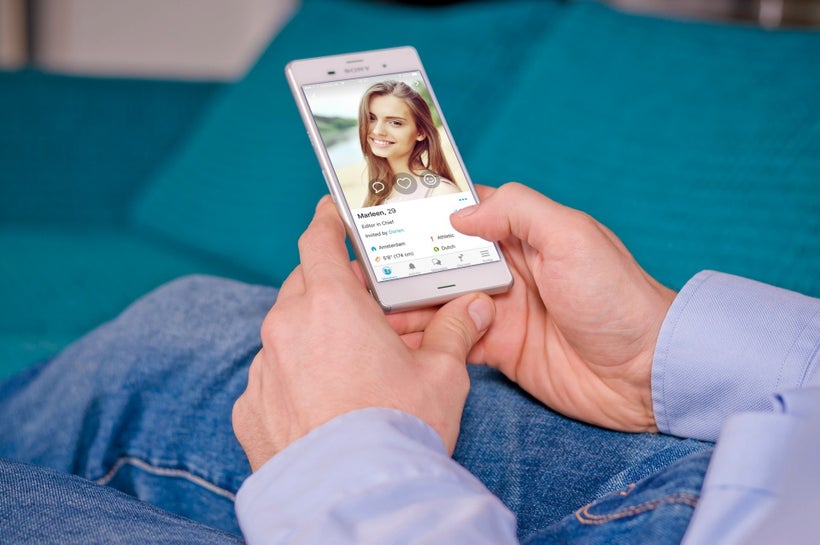 Since The Inner Circle's launch in Europe in 2013, the app has gone live in major cities across the US, including New York, Los Angeles, San Francisco and Houston. When The Inner Circle launched in New York City last October, more than 32,000 people signed up within the first three months.
"The problem with most dating apps is that many do not provide enough information about their users," David said. "This is why I created The Inner Circle. I wanted to make an exclusive dating app that leverages technology in every way possible. The Inner Circle provides unique features designed to help users really connect with each other before meeting in person. Another aspect that differentiates us from other apps is that we have desktop version as well. This makes it really easy for users to access The Inner Circle at all times, while also providing ease for filling in the profile section."
Here are 3 ways The Inner Circle uses APIs and algorithms to ensure an exceptional dating app experience:
#1) Building Your Profile with Algorithms:
Once a user on The Inner Circle is confirmed (this is based on the quality of their Facebook or LinkedIn profile), they are directed to the app/website to set up their profile. Before getting started, users will notice that five profile photos have automatically been selected for them.
The Inner Circle uses a face-recognition algorithm the leverages machine learning to detect the highest quality photos from a user's Facebook profile. This algorithm automatically chooses the photos for the user to ensure that pictures are available immediately.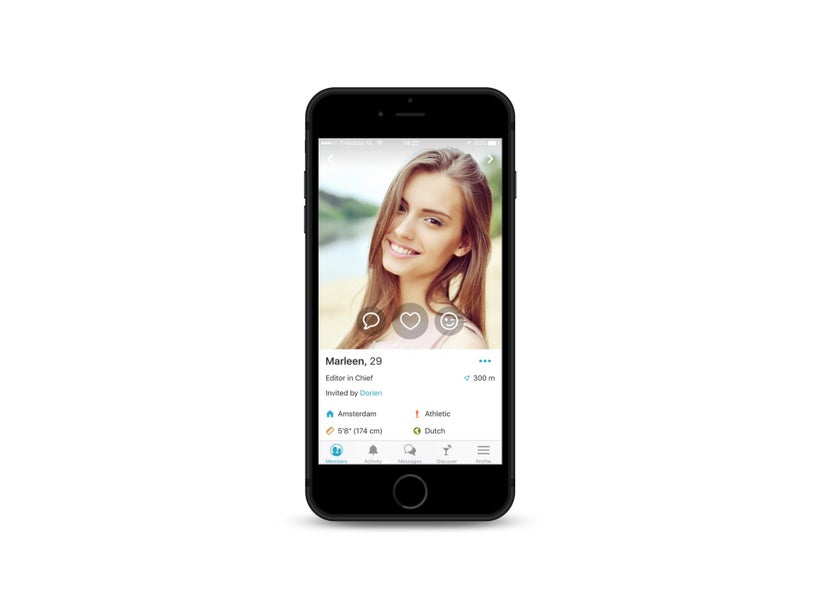 Users then have the option to fill in additional profile details, including an "about me" section, "favorite cities," "the best places to go" and "what you do in your free time." The Inner Circle offers an additional area where users can ask, "who is up for what" and they can then fill in the blank with their favorite activity (e.g. Who is up for sushi?). All of these details help users really determine if this is someone they would want to meet with or not.
#2) Using an API to Find Popular Events
A major goal of The Inner Circle is to help bring back actual human interactions. Today, most daters rely heavily on apps for interactions. As a result, we have lost the human element of the entire courting process, which can be the most important for connecting with people long-term.
In order to get users offline every now and then, The Inner Circle leverages a Facebook API that detects the most popular upcoming events in different cities. Under the app's "discover section" users can click on events to see a list of upcoming events in their city, along with events in other cities they might be traveling to soon. Users can even view past events.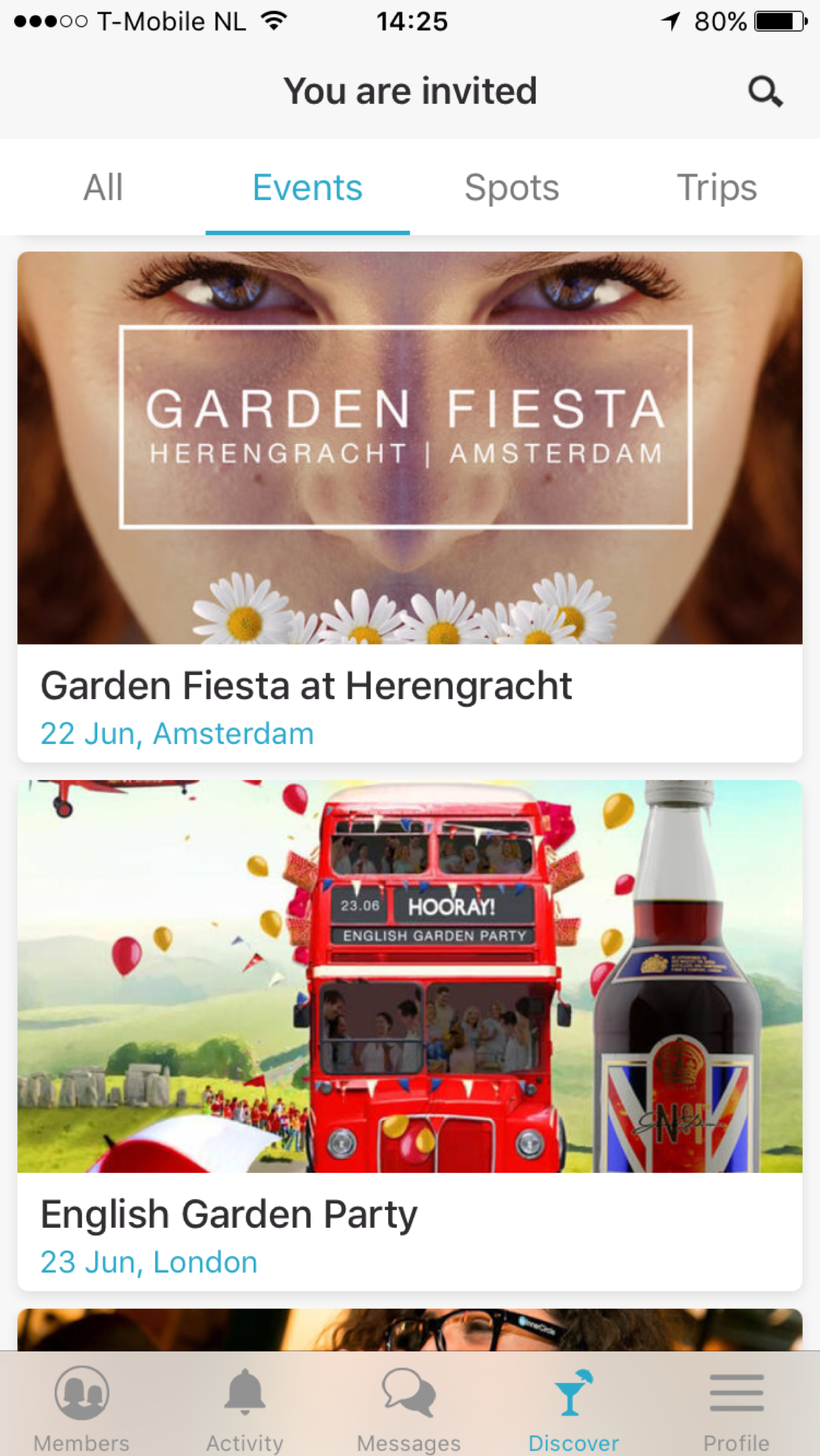 If an event looks interesting, users can click on the event to purchase tickets or view the event's website on Facebook. Users can also comment about the event below and respond to other member's comments.
#3) Using a Geolocation API For Travel
Many users on The Inner Circle are entrepreneurs, ambitious goal setters, and career oriented people that love to travel. David recognized this and decided to add in a geolocation API that shows where users are located during any given moment. Of course, users have the option to include whether or not to show their location.
For instance, a user might live in San Francisco. Their location will appear as being in San Francisco for the majority of the time. This is shown on a user's profile at the top, displayed as "User's name was last seen at." A map with a circle of that user's most recent area will appear underneath.
However, if a user was to travel to New York, their geolocation will appear as being in New York. This lets other users know when someone is vising from another city or vice versa.
The Inner Circle also has an entire "travel" section underneath the "discover" tab. The travel section displays popular travel destinations, like London and Barcelona, along with how many users are currently there.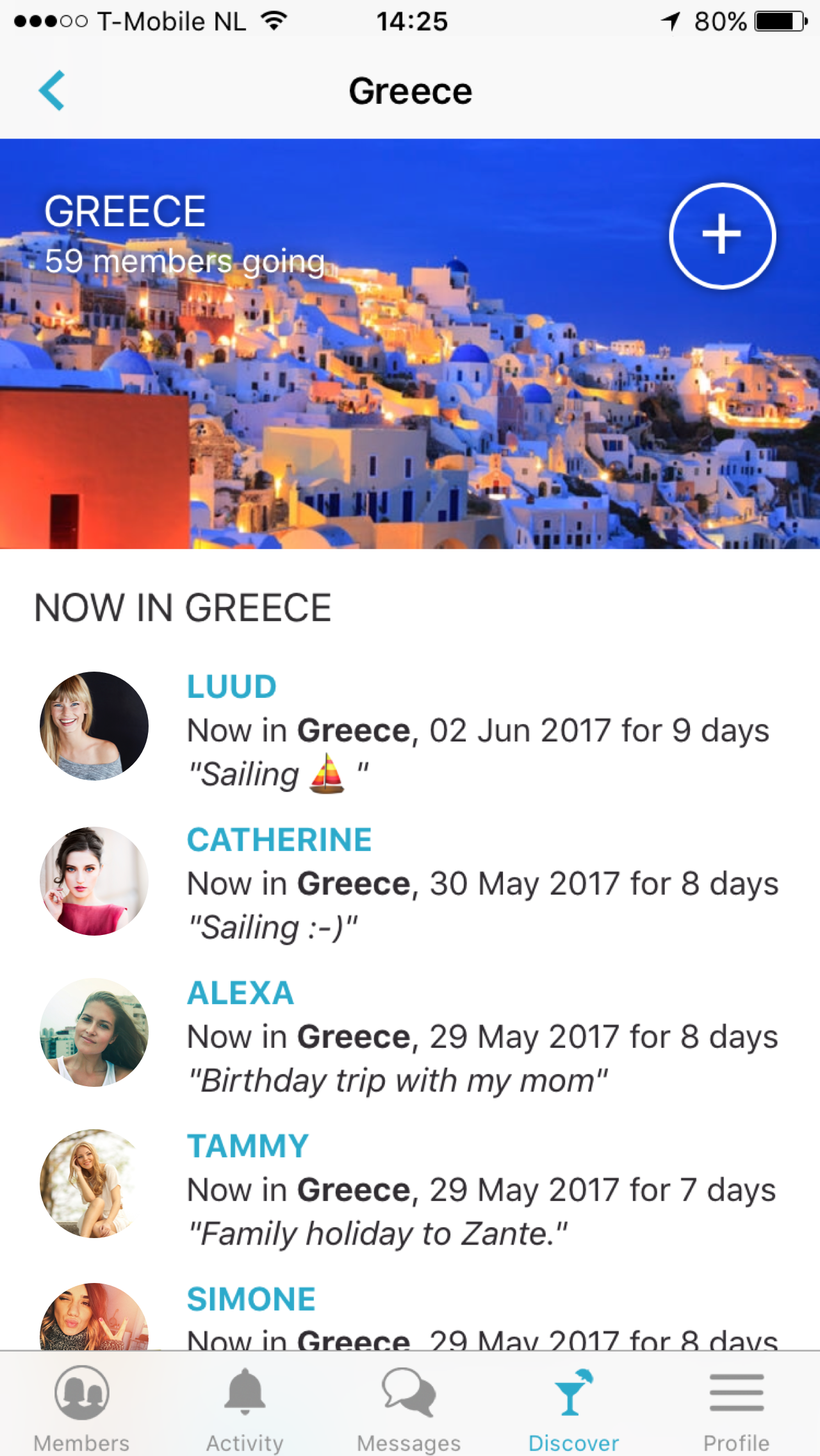 The More You Know, The Better
Technology has come a long way, so why not leverage it when it comes to dating apps? Thousands of hopeful singles rely on apps for finding that special someone and APIs and algorithms are making this process much easier.
Register here to learn more about becoming a part of The Inner Circle.
Calling all HuffPost superfans!
Sign up for membership to become a founding member and help shape HuffPost's next chapter
This post was published on the now-closed HuffPost Contributor platform. Contributors control their own work and posted freely to our site. If you need to flag this entry as abusive,
send us an email
.