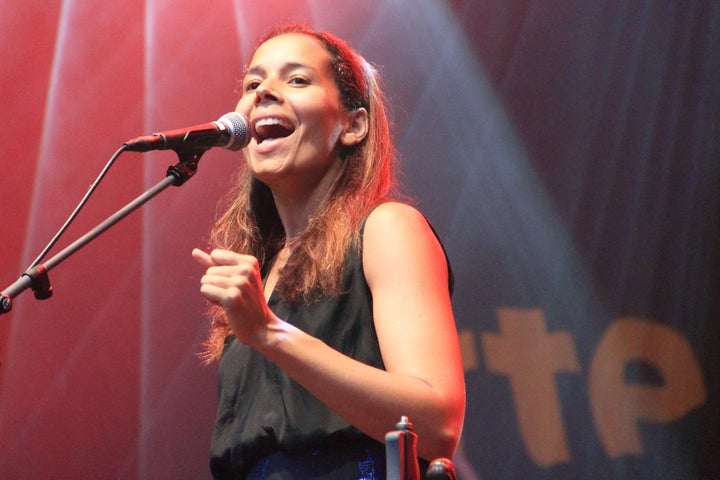 In July 1966, legendary musician Bob Dylan got into an accident while riding a motorcycle near his home of Woodstock, New York.
While the circumstances of the accident were never truly revealed, Dylan took advantage of the time away from the public eye to enter a world of seclusion. Dylan wouldn't make any public appearances or release new music for nearly eight years.
It didn't mean that Dylan wasn't writing and producing music though. A year following the accident, Dylan and his bandmates hunkered down in the basement of his secluded Woodstock home, where they wrote and recorded over a hundred songs that eventually would become his next great album, The Basement Tapes. The album was released in 1975, eight years after the songs were produced.
After receiving confirmation that Dylan approved of music being produced from his old passages, Burnett set out to invite numerous musicians to produce songs from Dylan's pages of lyrics. Burnett invited Elvis Costello, Jim James of My Morning Jacket, Taylor Goldsmith of Dawes, Marcus Mumford of Mumford and Sons, and the relatively new to the music scene Rhiannon Giddens of the Carolina Chocolate Drops to produce new songs from the lyrics at a recording studio.
The group of extraordinarily talented musicians called themselves The New Basement Tapes, and together produced over 40 songs from Dylan's historic lyrics written in 1967 in the basement of his home in Woodstock, New York. The first 20 were released on the album Lost on the River: The New Basement Tapes. The two weeks that the musicians spent together to produce songs from Dylan's lyrics were filmed for a Showtime documentary, with Johnny Depp making a cameo appearance playing guitar on the album's most popular song, Kansas City.
Giddens was preparing for her first performance at one of the most popular music festivals in the world, Austin City Limits, where she discussed her experience recording with The New Basement Tapes.
"Outside of childbirth, it was probably one of the hardest things I've done as an artist," Giddens said. "You know, I had to really overcome a lot of insecurities and barriers within myself to do that because it was such a crazy situation. I really feel like I had a ton more deficit than everyone else because all those guys were songwriters and I was just starting to song write and didn't play rock music. So I felt like I had a lot to overcome and also just my own insecurities.
"So everyone felt, in some ways, their own insecurities of course because it is a very difficult situation" Giddens continued. "So I just had to kind of take it into myself and just have faith in myself and in T-Bone that he knew what he was doing when he shows me to do it. So letting go and having that faith and all of those things are really great really important lessons for an artist, and some of the greatest artistic achievements can come over really getting over that stuff and really pushing through and yeah, it was hard."
Giddens, a North Carolina native, was the only women to perform with The New Basement Tapes. Giddens previously collaborated with Burnett on his documentary Another Day, Another Time: Celebrating the Music of Inside Llewyn Davis, a live concert at New York City's Town Hall inspired by the Coen Brothers' film that focused on the city's folk singing scene in the early 1960's.
"He asked me to do this show called Another Day, Another Time which actually got reviewed on," Giddens said. "It was a concert in New York that was celebrating the music that inspired the movie Inside Llewyn Davis. The concert was great. I mean, Marcus (Mumford) was there and all these people. Joan Baez. It was like celebrating the Greenwich Village scene. And I was there kind of representing Odetta and I guess it got mentioned in all the reviews.
"So literally after that night T-Bone was like, "Let's do a solo record," Giddens continued. "And I was like, 'Ok. So he did my solo record.' And he's like, 'I'm doing this thing, you know, with these Bob Dylan (songs), so you should do it.' I was like, 'OK, let's do it!' So that was it."
Following Another Day, Another Time: Celebrating the Music of Inside Llewyn Davis, Burnett produced Giddens' debut solo album. That eventually led to her being invited to be a part of The New Basement Tapes, which had a positive effect on Giddens' music career.
"I just remember going like, "It was really good timing,' because T-Bone knows what he's doing," Giddens said. "I was in a band called The Carolina Chocolate Drops for like eight years, and I'd never done a solo record. So it was my solo coming out year as my own record and The New Basement Tapes project and I started getting recognized from that. A lot of people who do interviews for my solo record, that's always the question. A lot of people have seen that documentary, and I'm really thrilled that I got to do it and introduced a whole section of people who had never had known my music because I was doing traditional black string band music before so it's a very small niche thing. So it opened me up a bit to the wider world, which I'm thrilled about."
Giddens was very pleased with the outcome of Lost on the River: The New Basement Tapes.
"I'm proud of what I contributed and I felt really good about what everybody did," Giddens said. "I just thought the whole project was amazing. I'm so glad to have been a part of it."
Popular in the Community