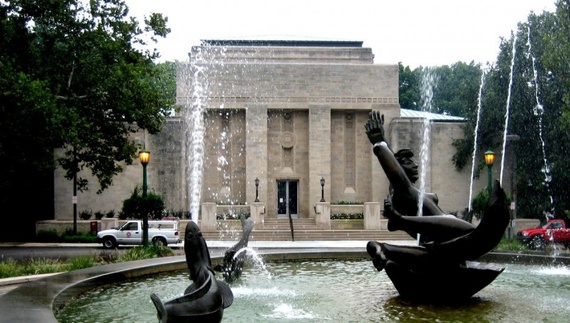 My daughter and her family moved to Indianapolis, Indiana almost two years ago, and we drive from Chicago on a regular basis to visit our grandchildren. We don't complain about the three-hour drive because it's mostly through farmland and a straight shot from where we live. After living in the Midwest for about 30 years I really didn't know too much about Indiana - it seemed like a nice state but my sense was that the state was pretty limited, culturally.
I was invited to visit Bloomington, the home of Indiana University (IU), and was looking forward to seeing what this college town had to offer in terms of culture and the arts. I opted to drive from Chicago and was really happy I made that decision. What beautiful land along the way - green forest and rolling hills, streams and valleys - all so different from northern Indiana. I enjoyed the drive and the small towns we passed made me feel like I was seeing another part of "true" America - one we miss when we fly over our country.
The university is big and well known -and not only in Indiana. The Kinsey Institute may be its most notorious department but its schools of law and business are also globally known. Bloomington is filled with great pubs and breweries as well as some pretty high-end restaurants. We visited Oliver Winery - about 20 minutes from the center of town - and enjoyed great food and wines. The grounds of the winery are stunning with its small lake, waterfalls, private and flowery nooks and crannies - just nice.
After walking around the campus for a while we came upon a beautiful fountain that was fronted by the IU Auditorium and Fine Arts buildings. But there was also an unassuming building on the other side of the fountain that seemed to be "sitting quietly" among the trees. It was the Lilly Library.
Every university needs a library and I assumed this one would be similar to all the rest - books, research material and art that the students would need and appreciate as they studied at the university. And I was correct. But what I didn't know was that the library housed some of the oldest original manuscripts - Shakespeare's First Folio, a 1454 Gutenberg Bible, original ancient manuscripts, and books from as far back as before, during, and after Medieval and Renaissance eras. The library has more than 400,000 books, 100,000 sheets of music, and 7.5 million manuscripts. Opened in 1960 after J. K. Lilly, a wealthy Indiana businessman, donated in the 50's his 20,000 books and 17,000-manuscript collection to the school - the library has only grown.
The library has a wonderful policy - "open access" - meaning when you view many of its treasures, you can also handle them! I held John Hancock's copy (a first printing) of the Declaration of Independence, John Ford's Academy Award statuette for "Grapes of Wrath, "and a 13th-century hand-colored world map!
One of the largest collections of comic books ever is found in this library along with original copies of Audubon's Birds of America, Ian Fleming's James Bond books/manuscripts, and Indiana's most famous writer, Kurt Vonnegut's papers. It also has a huge collection of mechanical puzzles, some of which you can manipulate. There are two wonderful collections of children's books and even a full-scale recreation of a movable type printing press you can examine when you enter the library.
I was there for two hours and didn't make a dent in the things I wanted to see.
Next time I'll do more research on what the library has available in its open access program, and then plan to spend time on those things that interest me most. I'll also check out the special exhibits they have from time to time too. I didn't get a chance to see the "Death By Gimmick!!! The Weird Side of Detective Fiction," exhibition that was there when I was visiting - it sounded really interesting.
This library and its surrounding areas are lovely and a great place to just sit and "chill out."
After the library I did stop for a bite at Lennie's. It's a micro-brew and food place with some of the best BLT's I've ever eaten. Artisanal bread, fresh lettuce and other goodies as well as the star of the sandwich - good bacon! If you go, say hello to Lennie and her husband for me.
Bloomington has a lot to offer and is well worth the drive - lots of bike trails, good wine and beer, fabulous museums, murals and art and all at IU - and the people are really friendly. Put this town on your bucket list and you won't be disappointed.
Written by Granny Regina, planning another trip to Bloomington, Indiana to search the archives of the Lilly Library.
Lilly Library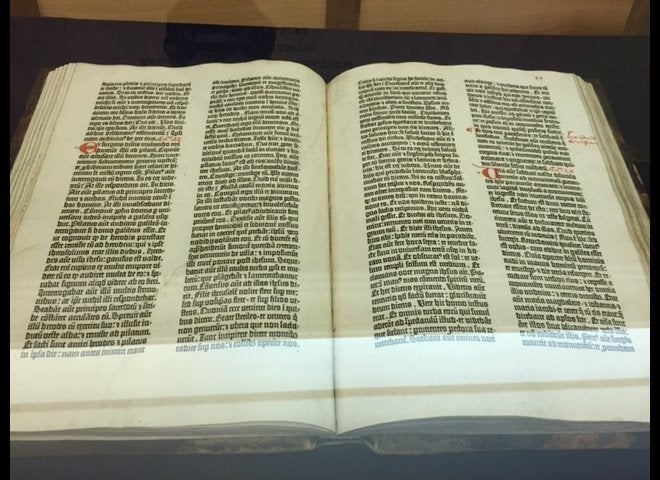 Lilly Library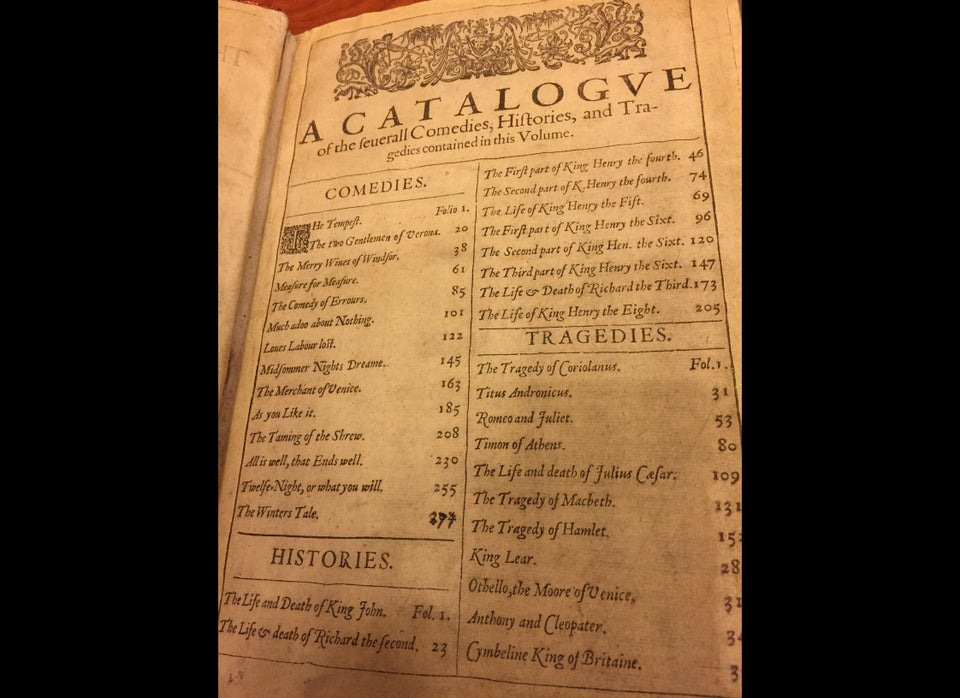 Lilly Library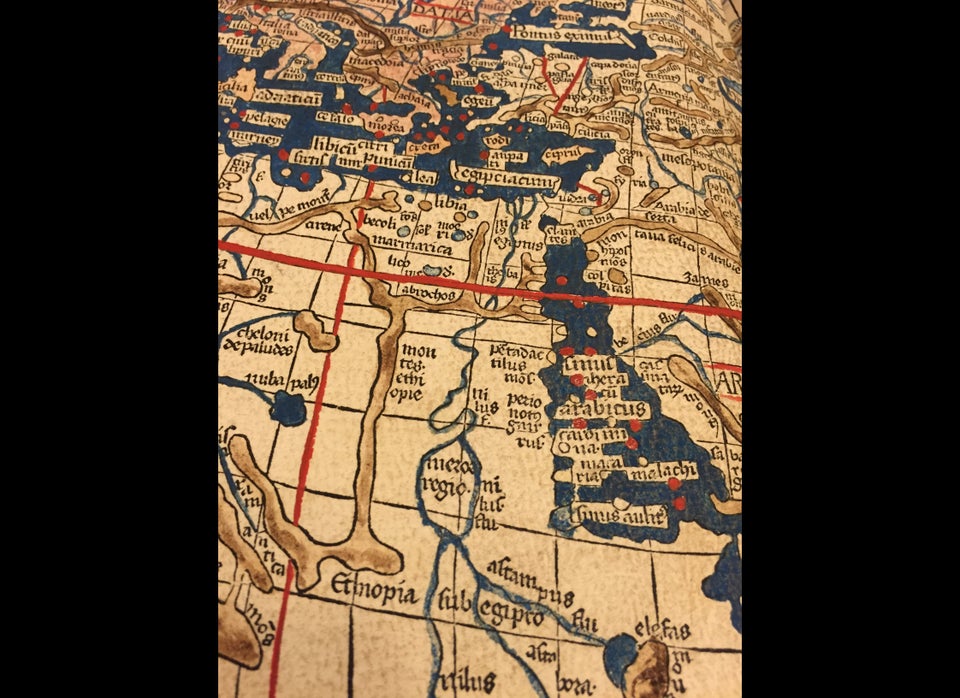 Bloomington, Indiana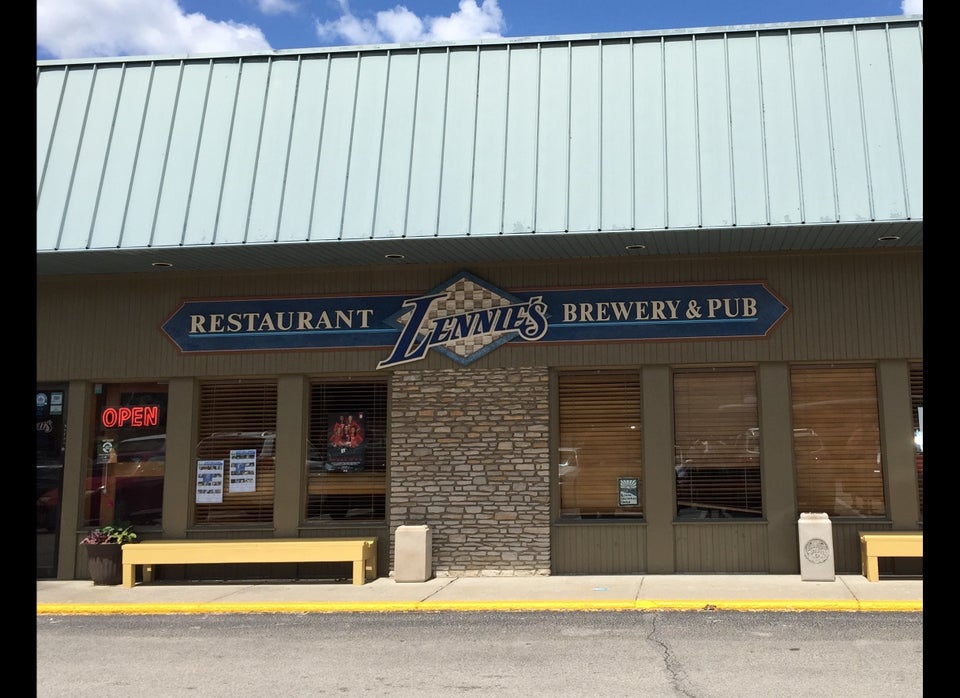 Bloomington, Indiana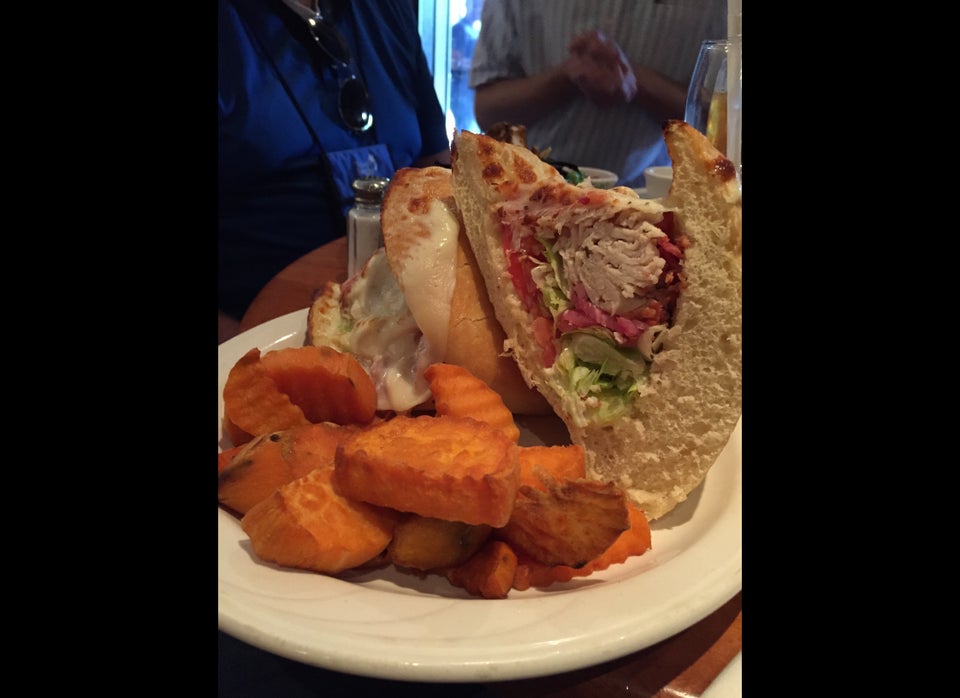 Oliver Winery Grounds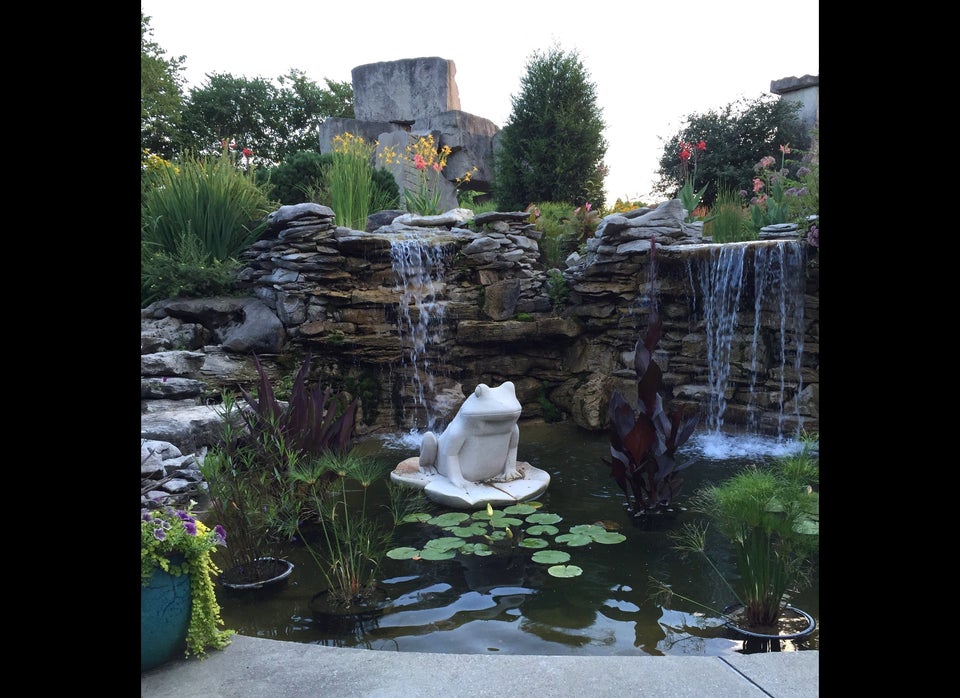 Bloomington, Indiana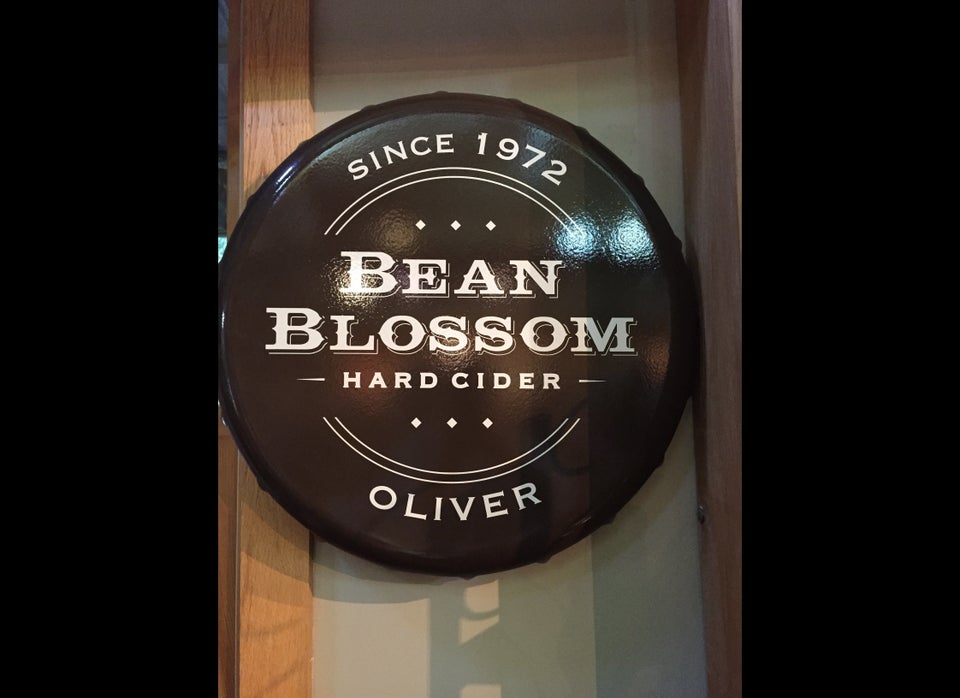 Bloomington, Indiana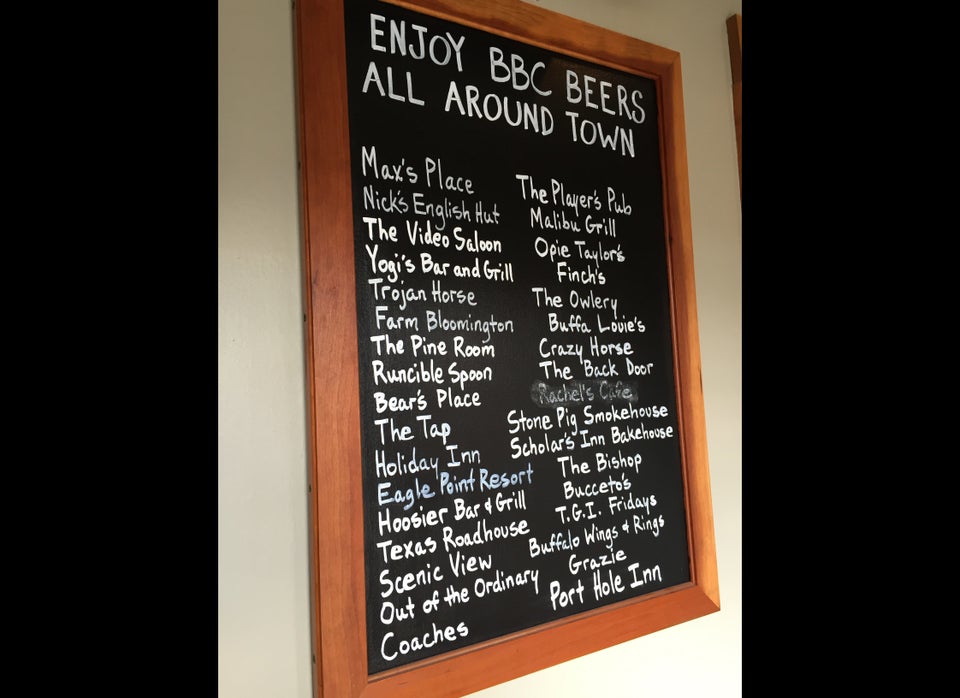 Oliver Winery Grounds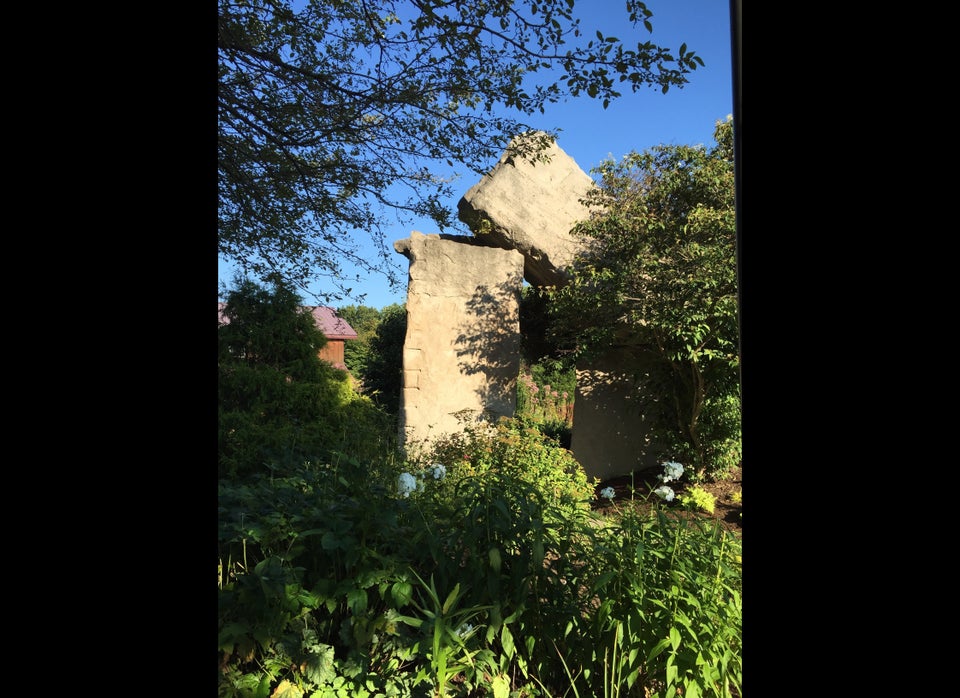 Lilli Library - Indiana University Bloomington, Indiana
Related