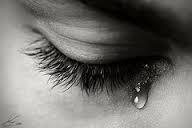 In the shadow of a vicious presidential campaign we must now face the first anniversary of one of the largest terrorist attacks on American soil. On December 2, 2015 two assailants entered the Inland Regional Center in San Bernardino, California armed with assault rifles and hatred. They opened fire on the civilians in the building. On that day, 14 people were killed and 22 were seriously injured. The assailants were Muslim but what they did was not Islam. This was one year ago in my community.
Today, when I am finished with my work, I will drive a few blocks away to a small apartment that I have been visiting since that day in December 2015. This is the home of a Syrian refugee family that I have gotten to know as my own family. I will hug the children and they will pile their school books onto my lap and talk all at once with excitement about their day. Their mother will serve me tea and some delicious homemade cookies. Everyone will share about their long weekend and we will laugh and talk. This is a home filled with love. This is Islam.
Later that night I will head for the Mosque. My Syrian friends are not attending this meeting. I am joining an interfaith community response to discuss a recent hate crime. On November 24,2016 a threatening letter full of racist language was sent to four Los Angeles area Mosques: Islamic Center of Long Beach, the Islamic Center of Claremont and the Evergreen Islamic Center in San Jose. One of these Mosques is in my neighborhood and these are my neighbors.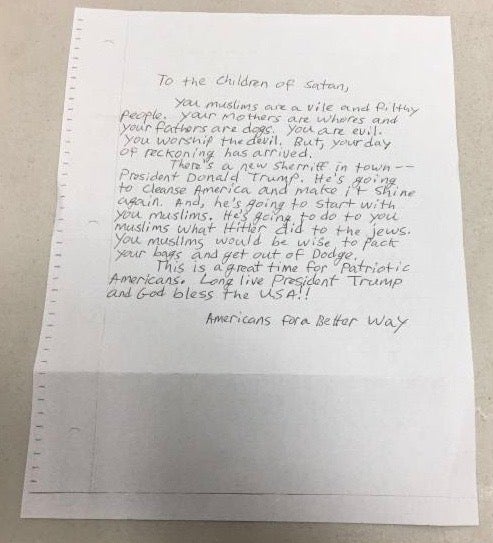 The Presidential Campaign of Donald Trump has highlighted hate and made it acceptable. Now we are seeing the result. There are people out there who think that it is American to hold an attitude of exclusion. They feel that they have a duty to take it upon themselves to bestow judgment on other American citizens that they deem unacceptable.
One year ago when I began my journey with the Syrian refugee family, I decided that I would walk in love and that love would outshine the hateful acts of a handful of terrorists. I decided that I would learn for myself what Islam is about and share my discovery. So far I have done this for a year will continue. But my story keeps getting sidetracked by hate coming from others who know nothing about Islam. What I want to point out is that this hate is coming from non-Muslim America. These Americans fear Islamic terrorists around every corner. Americans are a violent people but we don't see it in ourselves. We think the violence comes from "out there". No the violence is American. Sending hate filled letters, open carry of assault weapons, hate crimes, racism, mass shootings have become part of American culture more so than Islamic terrorist attacks. American citizens are the terrorists and we are attacking ourselves.
I have to wonder what is the cause for all the anger and rage from Trump supporters. It's like they feel they had to get even with someone. They were given their scapegoats and now they are lashing out. Hate crimes are on the rise. Our President -Elect has been emotionally abusive to the citizens of this country and he has modeled bully behavior. History will record his presidency as some of the darkest days in this country.
"An eye for an eye leaves the whole world blind" M. K. Gandhi
Since the election, millions of Americans are coming together like a family after a tragic death of a loved one. What died on November 8th was a belief. We believed that America was better than the racism and hatred that we saw from the Trump campaign. Schools are sending messages and holding assembles to reassure students that they will be safe. Churches and interfaith groups are holding Candlelight vigils and services for peace and support of interfaith neighbors.
Last night I attended an interfaith candlelight vigil. There was much support for our Muslim friends who had been targeted with hate last week. We heard inspiring words, uplifting songs and we recognized that we need to stand together in these trying times. The vigil ended with a recitation from the Quran. The words were beautiful as they rose into the night, and drowned out the echo of hate that had been delivered to our community. Our numbers are larger and our voices stronger.
So on this anniversary of the San Bernardino terrorist attacks I honor the victims by choosing love and remembering that no matter how much hate comes at us it does not define us and it does not define America. I am American too and I will not accept that label. America is too big to be brought down by small ideas.
As-Salamu Alaykum Peace be upon you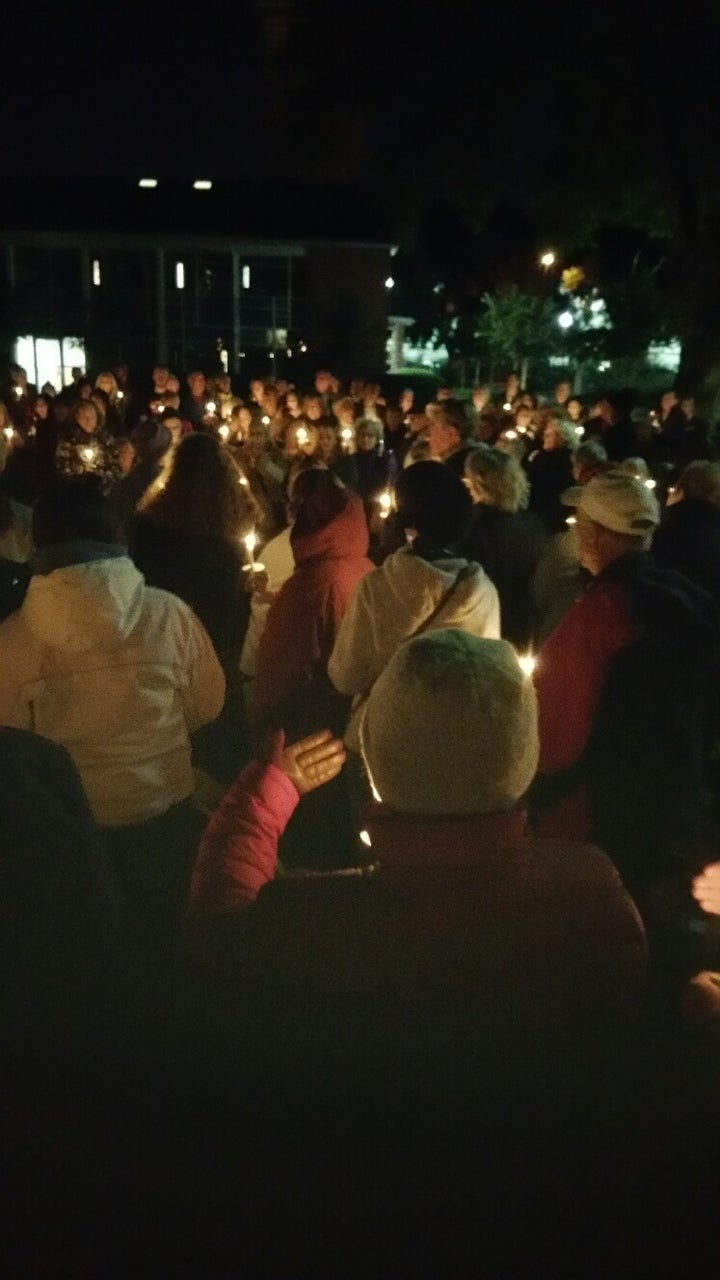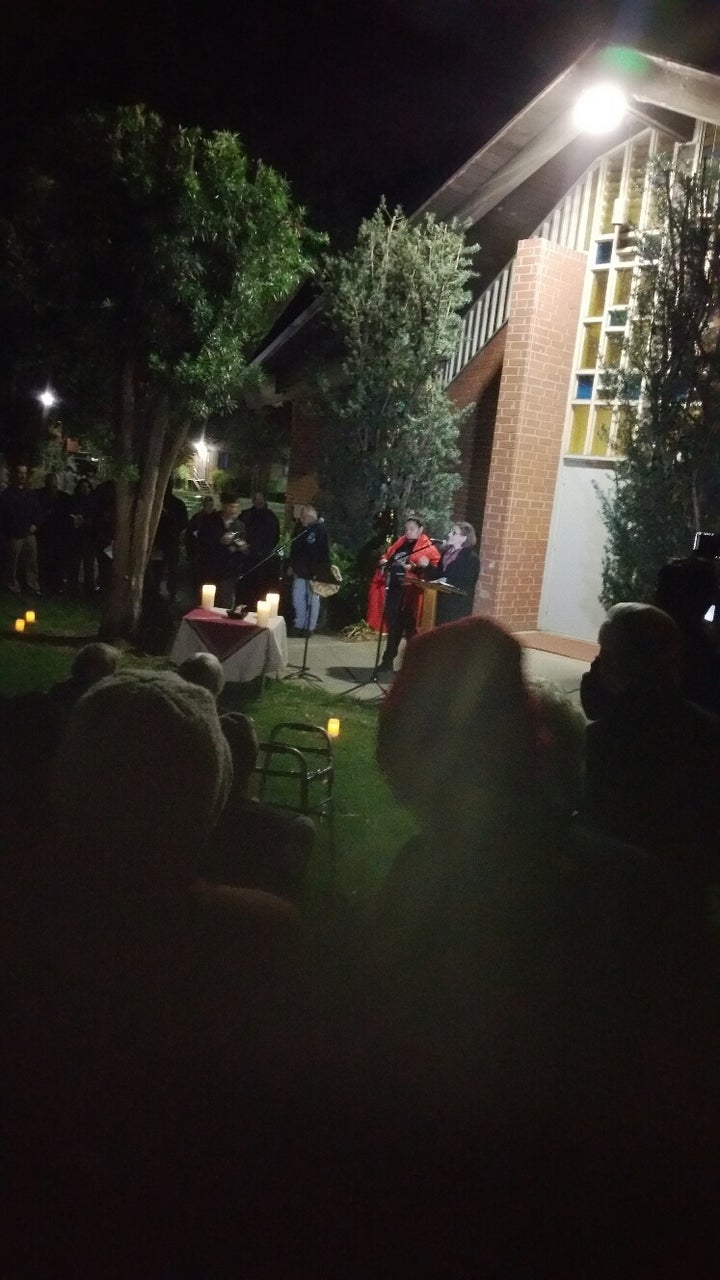 Related
Popular in the Community