I remember being 6 years old and watching Geraldine Ferraro stand at a podium on my television screen, making history as the first woman to run for the U.S. vice presidency on a major party ticket.
I remember feeling proud and, at the same time, uneasy, as the entire world celebrated a woman's bid for a major political position...but still in a supporting role.
"What about a woman for President?" I asked. "Not in your lifetime," came the resounding public response. But I am still alive and, thirty-two years later, I have a six year old little girl.
This morning, I sat with my daughter, Hillary and a bowl of Coco Puffs and talked about all the possibilities of what she can become and achieve, no caveat, no second place...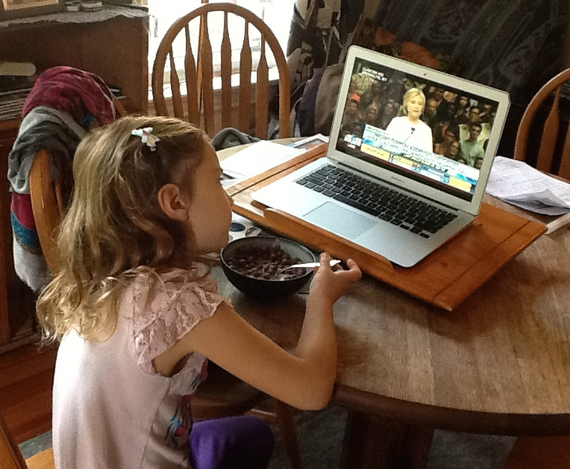 Kiri Westby
Changemaker/Rulebreaker/Storyteller
www.kiriwestby.com