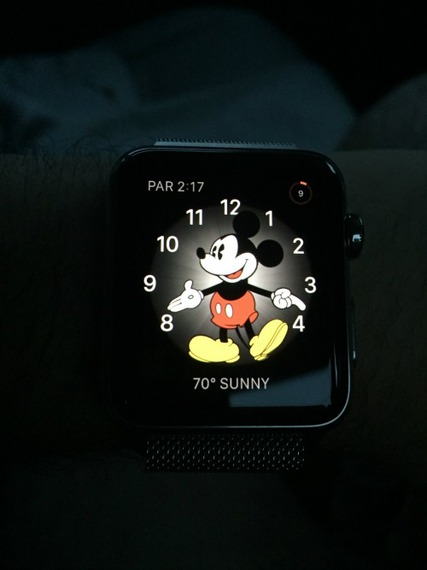 I'm a certified Apple Fanboy through and through, but at the same time I'm not afraid to be honest and frank when it comes to the Silicon Valley superpower.
I recently received my Apple Watch, a purchase I have been anxiously awaiting since fall, and it's great, but there's definitely room for improvement. Other than the fact it took so long to get here (I pre-ordered on the first day and received my watch last week), I have had plenty of time to get to know the watch, and it's time to set the record straight.
It's important to point out what I'm working with. I ordered the 42 mm Apple Watch (Stainless Steel) with the Milanese Loop band.
Also worth noting, this isn't my first smartwatch. I say that because many of the reviews I've seen for the Apple Watch seem to harp on consequences of wearables overall. I won't be complaining about the number of notifications on my wrist, because that's something that I realized needed to be adjusted.
There's a lot of good. The battery life is something worth noting. While I came from a Pebble Steel with around four days battery life, it was obvious this would be different. With estimates of "one day," I was scared my typical heavy-use wouldn't match up. Shockingly, I've been impressed. Each day, when I get to bed, my watch has around 40 percent battery. It still needs to be charged every night, but I'm not worried about it dying beforehand and I'm certain I could put it in power reserve and have it last for a weekend trip if needed.
The arm-raising motion to view the watch works effortlessly and with little error, which is a nice added convenience. The notifications aren't too distracting (like those on the Pebble were), but are visible enough to act as an alert. The haptic notifications (if turned on) are noticeable both by sound and touch, but not distracting in an office setting. Another landmark feature is the call quality. I now answer short-non-professional phone calls exclusively from my watch, and have had no problems with quality of call, and I've been told I sound crystal clear. This has probably been the best part.
The Milanese loop band looks amazing. The magnetic clasp is truly revolutionary and doesn't pinch skin whatsoever. That's not to say the band is perfect... (see below)
And Apple Pay is just as awkward as you would imagine, but it really works and it's quite convenient.
Charging is a little awkward. The cord is way too long, which I suppose is better than it being too short. Having a Milanese loop band makes charging annoying, because you know, magnetic charger and lots of metal is always fun. There doesn't seem to be a good position to charge the watch on either. Either it's laying on it's side, the band gets in the way of the charger if it's laying flat, or it's on it's face. I'm gonna have to buy one of those dock's, but it would have been great if it came with something.
Speaking of the Milanese loop, it scratches really easily. It looks amazing, but the magnetic clasp had scratches after no noticeable collisions.
The Activity app. There's definitely some promise in here, but it's just not accurate enough to be effective. I really appreciate the 'stand' metric and reminders to do so, especially during a long day or work or commute when stretching would certainly help. The 'move' metric is extremely flawed, and on three separate occasions I have reached my goal while in the car or on a train. I haven't seen much difference between 'move' and 'exercise.' I've reached my 'exercise' goal each day so far, but haven't done anything other than a moderate walk to the office.
The Ugly
Siri, girl, what's up? Her and I are pretty good friends and all, but she has me feeling some kind a way on this watch. Her big excuse is that she couldn't find Internet connection on the Watch or my iPhone, yet whatever command ("Call Dad," "Directions to Work," "Bring me to Taco Bell") works masterfully when dictated to my phone.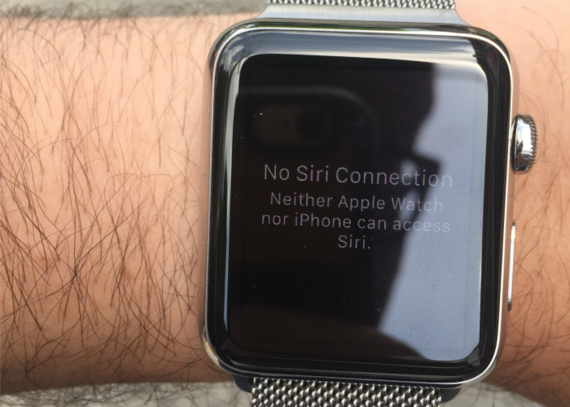 And then there's Maps. Boy, was I excited about maps. It was one of the main selling points when I bought my watch, that I would have turn-by-turn directions at the level of my steering wheel. In theory it was amazing, in execution it's sort of terrible. First, the integration with Siri, like I said before is horrible. There's also this strange thing where the directions just stop out of no where (both on my phone and watch), with no error message or anything. And lastly, there are haptic notifications but there isn't always a logic to them. Sometimes they happen 2 miles before a turn, sometimes they happen .5 miles before a turn, sometimes they happen after a turn, or not at all. It's simply not a safe or viable GPS replacement.
The Bottom Line:
At the end of the day I love my Apple Watch. It's already become an integral part of my day. I wouldn't be so quick to recommend it to those outside of diehard fans, but with some touches it is certainly a force to be reckoned with. I can confidently use it for phone, messaging, Apple Pay, and glances-apps, but Siri and maps are holding it back from being a great product,
REAL LIFE. REAL NEWS. REAL VOICES.
Help us tell more of the stories that matter from voices that too often remain unheard.