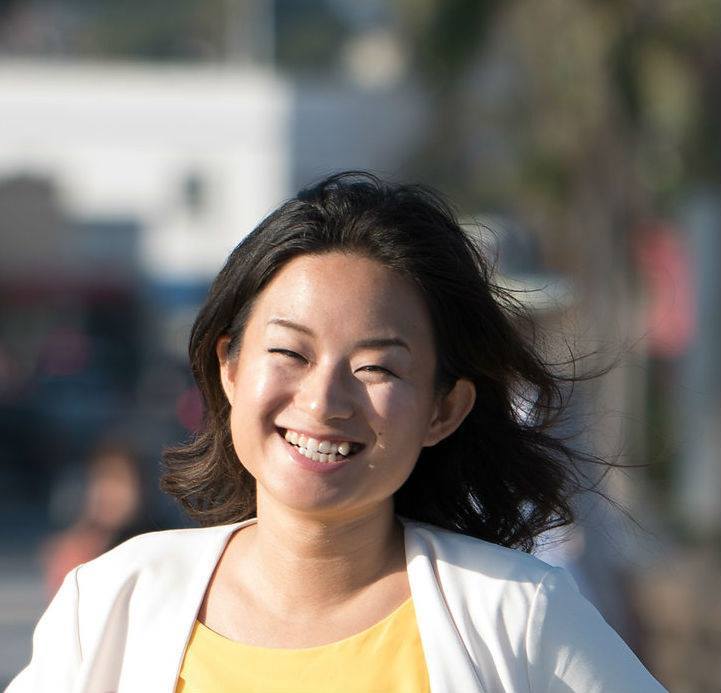 What can happen in 5 years?
In 2012, I was a fresh grad out of Berkeley. I didn't know anything except that I freaking hated school and just wanted to backpack Thailand for a month before I signed my life away to a company.
I was rejected 90 times from different CEOs in different fashions, but at last got a big girl job as a business analyst in SF.
I had checked off all the boxes in my life but I couldn't shake what the Japanese chef I met in Thailand said to me "6 months in heaven (traveling) , 6 months in hell (working)".
I was reading myself for a life time of work hell if I didn't make the right choices.
2013 was the Best/Worst Time of my life.
I look back to 2013 as a really gut wrenching and amazing year. This was the year that everything washed away, I was fired after 6 months (almost exactly) so I freed myself from "hell".
And I also ended up moving back home to Palm Springs, a place I vowed I would never go back to, because I ran out of money and also my family was having some health issues.
I was pretty convinced my life was over.
I had come this far to become a loser.
Losing my identity as a career woman that year was something ALMOST close to coming to America, feeling like a complete idiot and loser, added on that I never even had a boyfriend and still failed miserably in my career. (At least one area of my life was going to be kickass dammit!)
But I'm so glad that I was fired from that job because I knew I could not shake my entrepreneur dreams any longer.
After I got fired as a sushi waitress on my 1st day, with $40 in my pocket I vowed to the universe in the parking lot that I would give myself 1 year.
I would survive for 1 year on my own making my own business happen, if it didn't work out, at least I could look myself in the mirror each day and know that I did my best, and hey, I was still 23 so my life wouldn't be completely over if I gave it my best shot.
2014 was the year that I remember with a lot of joy, I was high on being in the 1st year of busienss!
Even though it was tough to juggle what seemed like 12 different businesses, I was happy because I was ON PATH.
I was happy because I was finally MAKING MY OWN MONEY.
Yes, I was selling all my stuff on eBay to make my $400 rent, I was teaching Chinese people English, American people Chinese, trying to help seniors how to use their cellphones to talk to their grandchildren over skype, fixing printers, SO MUCH STUFF but I remember finally being able to say
"Wow. I am a business woman I wanted to be."
I pushed myself in other areas that I was scared of achieving and I was happy that I was able to really and truly make my 24th year pretty awesome.
Chinese people have a saying of how the year where your sign falls under it's gonna be bad, but I said SCREW THAT and had a really great year.
2015 was an interesting year.
After the high of the 1st year of business, I had to face my reality.
I was working a lot, but people didn't respect me, I was freaking stretched to the limits.
I remember driving to a country club in Palm Desert in about 116 degree heat (not a typo), and having the dillema of whether or not I should turn off my phone because my iPhone was overheating, and having to turn it on because I needed the GPS.
I spent as much time commuting to my client as much as I did to teach.
I wanted to just stay in an air conditioned room, dammit!
And it was then that I decided to go online.
I did about 30 different calls from all over the world offering more specialized help, with passing TOEFL and within a month I got an Egyptian lady from New Jersey paying me $200 over paypal, which was probably the most important money I had made to this point.
I could work from ANYWHERE at ANYTIME in a FREAKING AIR CONDITIONED ROOM YAY!!!!
And after that I realized that specialization was the way, and I was able to hone down on helping international students get jobs in the USA, EXACTLY the thing I had struggled with before but succeeded, and I knew I had to help more people.
With some Linkedin hacking I was able to get my 1st client to pay me $500 and she was able to get a job as a financial analyst at First Republic Bank, and the rest was history, and I was able to help people from all over the USA with their job search.
This was the year where I also made my 1st investments in coaches and I am SO Glad I realized I could no longer "wing it" on my own, and once I made the investment I was able to THINK like a millionaire and produce like one too.
2016 was a very abundant year for me.
I'm glad that this year I ditched the "survival" mantra that enabled me to start my business, and replaced it with "wealth"
As far as material wealth goes, this year was the fucking bomb dot com, I was able to make about $80K revenue and I was ON FIRE with getting more and more clients.
But I felt that it was so..uphill.
I'm no stranger to hard work, I'm a do or die kinda chick, literally, either I die first or the business succeeds.
And while I am very thankful that I really invested in my business this year and reaped a lot of rewards, I felt more and more out of alignment and I was stressed out a lot of the freaking time.
By the time the year ended, I had a lot to celebrate, but I didn't know more and better was coming for me...
2017 has been the best year of my life. hands down, by far, no question.
I am so thankful that I was able to finally move to a beach house 2 minutes walking distance from the water.
I am so thankful I got to spend my 27th birthday in Berlin.
I am so grateful that I was able to go to Spain and Italy and have a mini business vacation and meet my heroes and millionaire mentors in person this year.
So wow'ed by myself that I was able to go from a shy girl who used to hide in the bathroom to avoid talking to people during summer school to doing TEDx talks and winninng Toastmaster's humor speeches.
But this year didn't start out that way.
During the beginning of the year I was out on my own again, but intuitively I knew that something big was coming, I didn't want to admit it to myself but it was time.
Funny enough I look at the calendar I had at the time and literally on the day that my life changed the words were "epiphany."
And this year I finally gave myself permission to not only make money but make money having FUN, doing the things that I LOVE, the WAY That I want to.
I hit multiple $10k months this year with more joy and ease than I had ever before.
And I've been able to really overcome the complex i had about being born a woman and growing up in a culture where that is even looked down upon, when being a woman is absolutely the most powerful force of nature.
I had to clear a lot of lies and bullshit, on letting go of things that weren' necessarily BAD, but just didn't LIGHT ME UP.
And even though I still have a ways to go in my journey, I KNOW I'm going to be a millionaire before 30, with every fiber and cell of my being I know that I am here to be the voice of a generation and to change the world.
This year, launching Immigrant CEO School has been pretty incredible and I can already see some world changing students making some amazing strides.
And this year the biggest lesson for me was that it's ok to ask for what you want.
Because when you betray what you want, you suffer.
Know that if you're in a field you are good at but not amazing at, it is absolutely ok, nay, IMPERATIVE, for you go BIG, because that's the universe telling you to GO AFTER WHAT YOU WANT!!!
And I'm here to tell you that it doesn't have to take 5 years to reach your dreams.
It can change in an instant.
All the little tiny decisions I made at the time, deciding to go solo into my own business, decided to change from TOEFL to career coaching, now from career coaching to business, were TINY MICRO decisions that ultimately changed my life.
And hey, if somebody who didn't know English 17 years ago can do this, who knows who else can do it too?
P.S.: You don't have to spend 5 years building your dream business. I've shortened the time frame and telling you all the mistakes in my newest 12 week program, Immigrant CEO school! Join here: www.immigrantCEO.com !
Calling all HuffPost superfans!
Sign up for membership to become a founding member and help shape HuffPost's next chapter
This post was published on the now-closed HuffPost Contributor platform. Contributors control their own work and posted freely to our site. If you need to flag this entry as abusive,
send us an email
.