Co-authored by Dan Edwards.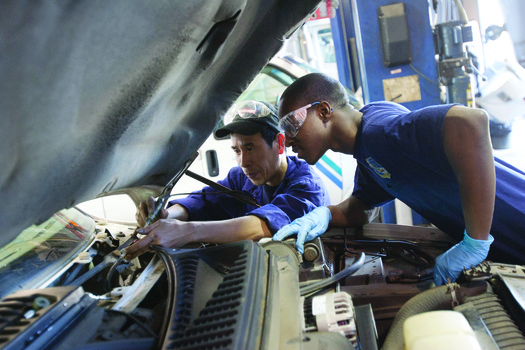 Government, social service providers and investment banks are teaming in an unlikely way to answer an unlikely question: how can public government and private corporations collaboratively solve important social problems more effectively than today's best practice?
One place where this is critically needed is in the treatment of high-risk adolescents involved with juvenile court, special education, child welfare and other systems. Without help, these children are destined to become lost adults who use overwhelming amounts of unproductive government resources.
Those incarcerated or detained at Rikers Island, the New York City jail, are among the largest populations in this United States facing this challenge. New York is one of only two states in the US that incarcerate 16- and 17-year-olds as adults--meaning that these children are incarcerated within the same walls as adult offenders.
Rikers was the home for the first social impact bond in the US--an innovative attempt to raise private capital to fund treatment programs that could not otherwise go forward. But this month we learned that the program did not meet its performance targets and was to be closed.
Does this mean that we should abandon social impact bonds and other juvenile justice reforms?
The answer is an unequivocal no. In fact, one might argue that there is no more apt opportunity for Pay for Success interventions than juvenile justice. Every year, nearly 80,000 youth are detained or incarcerated who could be better served in the community. Most importantly, these are youth who are unlikely to see their situation improved without effective intervention.
With kudos to the team for putting this Pay for Success project together, and even bigger kudos for holding themselves accountable for results through to the very end, we ask the hard question: why did this experiment fail to achieve impact as intended? Implementing intensive interventions aimed at achieving socially significant outcomes require three ingredients:
an effective intervention;
an effective implementation strategy; and
systemic/administrative support.
For youth who contact the juvenile or adult system, the first step is to assess their risks and needs using an empirically-validated risk assessment tool. Youth can then be matched to an appropriate treatment. For the majority of moderate or high risk youth, two programs are widely-recognized as the most effective and appropriate interventions: Functional Family Therapy (FFT) and Multisystemic Therapy (MST). Both programs target risk factors, involve the youth's family and caregivers and focus on youth and family strengths as tools for affecting improvements. Both have been implemented widely around the world with demonstrated positive impact.
Effective implementation suggests the Rikers youth would have benefited from a high-intensity, community-based, family-focused interventions for the youth whose risk scores demanded higher intensity and stronger doses of treatment. This would have placed a higher priority on services delivered outside of Rikers.
While there was enormous support for the project from government, investors, providers and researchers, the decision to focus the intervention inside Rikers created significant logistical and administrative barriers that made the delivery of effective intervention nearly impossible. As the Juvenile Detention Alternatives Initiative (JDAI) led by the Annie E. Casey Foundation makes clear, reducing "reliance on local confinement of court-involved youth" must be the primary objective.
Successful programs for youth are possible. The Florida Redirection project invested about $10,000 per youth in community-based treatment programs preventing about $42,000 in juvenile commitment costs. This program diverted more than 7,000 youth from detention over a decade saving the state around $230 million while improving public safety.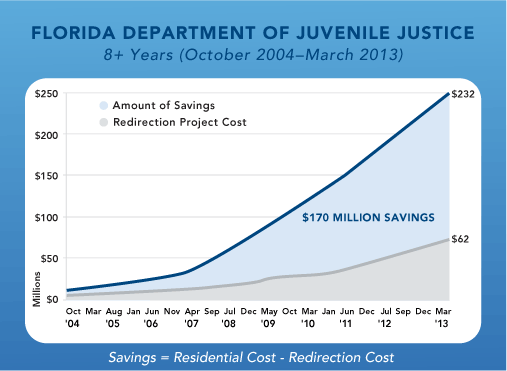 Our message is simple. We believe that public-private partnerships force potentially effective programs to show their good works are promising, and to push promising programs to gather rigorous, transparent and objective evidence to determine if they are worthy of being labeled proven.
But most importantly, we seek to scale proven programs like Multi-Systemic Therapy and Functional Family Therapy. These are programs with overwhelming evidence that they are effective, but that only reach a fraction of youth they could help.
We see PFS and social impact bonds as a key way to fund evidence-based programs which will help the most at-risk youth at the most critical juncture in their young lives.
Dan Edwards is the president of Evidence-Based Associates (EBA) and the co-author of this article. EBA is a provider of technical assistance and support services for counties and states seeking to adopt and implement evidence-based programs for high risk children, youth and young adults
REAL LIFE. REAL NEWS. REAL VOICES.
Help us tell more of the stories that matter from voices that too often remain unheard.