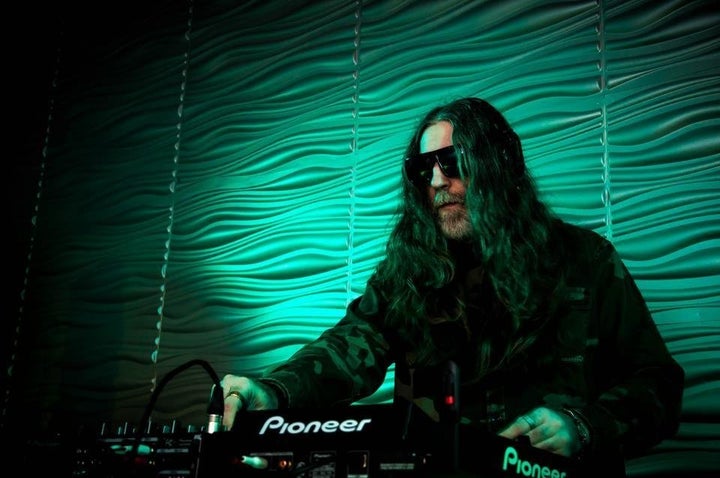 Two weeks ago, an article appeared out of nowhere in the LA Times. The three writers painted a picture of rave culture that set promoters such as Insomniac Events' Pasquale Rotella appear in charge of a villainous organization claiming the lives of children across the country. The same newspaper published Rotella's side of the story in 2011, when their approach towards him was much less hostile. This time around, it was an attempt at a cautionary tale that conveniently ignored another side of this story, a side that is characterized by inclusion, support and great happiness. This issue is not a matter of what Rotella -- the man behind events such as Electric Daisy Carnival -- has done to people, its about what he's done for them. This is not about what he's has taken away from anyone, its about what he has given them. I believe that he and Insomniac should be held responsible for only one thing: putting smiles on the faces of what is now well over a million festival attendees after giving them the best nights of their lives.
Insomniac takes its traveling joy show across our great country and has been doing so since 1993. Rotella has hired me for Insomniac events, so I can vouch for their cultural importance. I think my biggest issue with the LA Times article is what they left out. While the Times article appears extensively sourced and researched, it seems to ignore all the positives these events bring to those who attend. We're living in a time of great disillusionment; employment is hard to come by, the value of a college education seems to be evaporating and the debts keep piling up. Rotella's events are successful in part because they offer an escape from the realities and disappointments that many of today's young people confront on a daily basis.
The article ignored the great number of kids who are filled with both hope and potential despite the challenges that are in front of them. Instead, the writers focused on the few who sadly passed. What's curious is how the Times never mentioned the 11 deaths at Bonnaroo. They appear to get overlooked because Radiohead and Red Hot Chili Peppers are headlining there instead of Tiesto and Afrojack. My guess is that to the LA Times, guitar drugs and EDM drugs are two separate things.
I spoke earlier about the social ills that are presently upon us and how they affect the youth culture. There are countless individuals in their twenties who got their degrees and are back living at home after years away at school. Electronic music caters to just these types of disillusioned humans. I used to say in the '90s that the kids at raves were all the kids who ate lunch by themselves in high school. This music and its culture makes you feel like a kid again in almost every way. Starting with the audio/visual overload that once was TV & video games, now its giant plasma screens the size of football fields with Funktion One sound systems designed to make the hair on the back of your neck stand-up. Then there's the innocence of having a good time without anyone telling you what to do and scaring you with the consequences. There is a simple way to explain the culture to someone who is not familiar with our kind: PLUR. Peace. Love, Unity, Respect. Let me explain...
PEACE: We are talking peaceful gatherings upwards of 100,000 people. This is not the Saturday night violence that comes with alcohol-fueled ego clashes in drinking holes across America; the only "raging" here is to the music and the only war we are interested in fighting for is to ensure our right to do so.
LOVE: We choose love before all things, nourishing our souls with the positive side of things rather than letting ourselves fade into darkness. We understand that all you need is love and love is all you need.
UNITY: Those involved in our scene feel a spiritual bond towards each other and towards other people in general. We all know full well we are involved in something much bigger than us & this is the essence of what we celebrate.
RESPECT: Imagine being in a crowd of 10,000 people and being able to turn to any stranger and strike up an in-depth conversation about anything on the spot. Imagine being so free and happy that you would give any stranger a bottle of water, a hug, or simply just a smile, expecting nothing in return. A decision has been made to treat each other a certain way which carries over into everyday life (as do all 4 of these points).
Now, with every rising "scene" there are people who don't understand fully how to take care of themselves. This is to be expected and not everyone makes it out of such chaos. Personal responsibility is something the Times article omits. Everyone, including the kids themselves have to make sure everyone they know understands the risks of attending such a massive gathering. No one involved here wants to see children exposed to unsafe drugs. That being said, Insomniac has an extensively trained staff in place for emergency support, a zero-tolerance search upon entrance for drugs and dangerous materials and a firm 18-and-up policy with ID checks. It should be clear to all who read this that our society's drug problem isn't restricted to kids at raves. The adults and parents who are alcoholics and addicted to coke, meth and prescription pills (the elephant in the room) somehow don't attract this kind of attention and hysteria. It's difficult for parents to acknowledge our individual flaws, so its much easier to blame Pasquale and Insomniac Productions.
Many people told me to ignore the article in the LA Times so as to not draw attention to their ignorance but I simply can't. I see the bad weather rolling in and we need to start fighting for our right to party now. Not everyone involved in this culture cares about it and acts responsibly, but the large majority do. Every person who really does care about this music and loves these parties better start speaking up. The government has long made itself an opponent of dance music culture. Ten years ago, the Reducing Americans' Vulnerability to Ecstasy Act, commonly known as the RAVE Act which used as its foundation an old "Crack House Law" from the '80s. As good as this looked on paper to those in Washington, it was a problematic attempt to eliminate the counterculture surrounding raves. The RAVE Act was created and sponsored by our current Vice President Joe Biden and co-sponsored by Senators Joe Lieberman and Strom Thurmond, among others. Along the way, it also was supported by Senators Hillary Rodham Clinton, Edward Kennedy and Charles Schumer. A version of the bill was latter attached to the AMBER Alert Bill, and because of the serious nature of what it was attached to, the bill was passed without public hearing, debate or a vote under the reign of President George W. Bush.
There is no possible way that I could stand firmer on the line here. Insomniac has, for years now, thrown the biggest and most extravagant events, creating the cultural shift that has afforded many other promoters to now throw major events in cities across the country. I won't get into the "chicken vs. egg" of who did it first but I can say that Pasquale does it best. I played Electric Daisy Carnival in Orlando last year, and there was a moment where I looked out into the crowd and as far as I could see I couldn't find one person who wasn't smiling an ear-to-ear, toothy grin. Then my eyes came back to Pasquale and his girlfriend Holly, who was then and is presently pregnant with his child. I looked at them in awe because they both looked so happy and he looked so proud.
After an appeal to his headliners, I'm not exactly sure why out of hundreds of performers Kaskade and myself are the only ones brave enough to speak out at length. I saw lots of discussion but I felt this story was incomplete. If we all want this once subculture, now pop culture to continue, we better get into the habit of defending our place in this EDM world. Freedom isn't free and as much of a pacifist as I am, I do believe to fight for what you believe in -- and I believe in this. This is my life and has been for over two decades. I will do anything within my power to stand up for this, to preserve it and make sure that everyone gets the chance to enjoy the freedom I've experienced in my life.
Everyone deserves to experience the joy we experience on the dance floor as the bass line drops. Come on in! The music is great, the people are warm and we've got a spot saved for you on the floor.
Popular in the Community