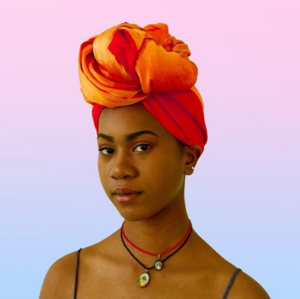 Dad reads the New York Times like Mom reads the Bible, carefully and with conviction. He starts relaying the matters of the world to me, never bothering to water down his language even though I am just ten years old. It is a part of his morning and becomes part of mine. I frown when reading about something called the recession. The writer of the article isn't doing such a good job of being optimistic, something my parents always stress.
For years, Dad and I share a passion for politics, but sometimes differ on fashion. On a Thursday of my junior year, I wear shorts and a long t-shirt I tie-dyed myself. When I walk out the door that morning, he raises his eyebrows, mouth in a pinched line. After all, he works at Saks Fifth Avenue, dressing some of the men we see on CNN and MSNBC. I wave goodbye.
He must have forgiven me because we all sit down and watch an episode of Breaking Bad that night. Later, I wake up in my bed to Mom's scream. I rush to the bathroom. Dad is on the floor and Mom weeps. 4am. I try giving him mouth to mouth to bring him back. It isn't even hours, it's minutes ticking by, and all I can hear is the blood rushing through my veins past my ears into my brain. All I can see is that the same couldn't be said for my dad. I call the ambulance in a panic, for the first time ever sliding to the right of my iphone lock-screen where it reads emergency. I am not screaming but hysteria mounts and there is literally nothing I could do. Nothing we could do. This isn't going to get better.
After his death, I struggled to find the optimism that my parents championed. I felt like my life became like that recession. I was GM yet no one could bail me out. I spent the rest of my junior year in reflection.
I remember in 2008, when my dad's love of politics became something he only shared with me. Outside of the house he never voiced his political views. He would tell me about who came into the store that day, referencing articles we read, spinning stories about the policies they would be presenting whilst wearing the suit he picked out. My dad made politics fun for me, a father-daughter activity like riding a bike.
Dad was proud when I became president of the Black Girls Rock! book club three years ago. He read the books with the schedule I set for the girls. The club was reading Assata, a biography on the life of the infamous Assata Shakur. Dad joked that he found us eerily similar and that I should research vacation homes in Cuba. I rolled my eyes, telling him that she was stronger and smarter than I was. My dad didn't often cut me off. But on that day, he shook his head. "Don't say that."
For months after his death, I dreamed of hearing that voice sitting on the couch, with the sound of The Office in the background, with him eating pasta next to me. I wanted to tell him how my Morality and Ideology class reshaped my views on capitalism. I wanted him to see me pursue my interest in urban agriculture and off on my trips to the farm. He would never see me grow. Despite the loss, I persevered, joining a group called Growing Youth Organizers. I decided to be the change we had so desperately wanted to see in the world. Sage Adams, President, Urban farmer, Activist. My dad was someone who listened. So to honor him now, I took his advice and assumed the strength of Assata Shakur. In doing so, I embraced the roots he planted. When my father died, an activist was born.
Sage Adams, a graduate of Little Red School House and Elisabeth Irwin High School, is a freshman at Howard University
Related
Popular in the Community