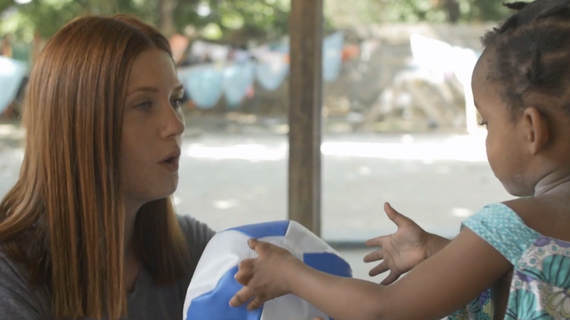 I am positive that I am speaking on behalf of millions when I say how excited I am to see the new Warner Bros. film, Fantastic Beasts and Where to Find Them next month. To escape and delve into J.K. Rowling's magical world once again has me giddy with anticipation!
Now imagine watching it before anyone else at the famous Carnegie Hall in New York City on November 12th (flights and hotel included) with the cast in attendance, and Award winner Eddie Redmayne and J.K. Rowling herself In conversation onstage.
How you may ask? Well, it's simple really. By supporting Lumos -- Jo's incredible charity that I have the honor of being an ambassador for. The details of how to enter the ongoing global sweepstakes and have the chance to win other prizes are explained at the bottom of my post but for now, let me tell you more about Lumos and its work in Haiti.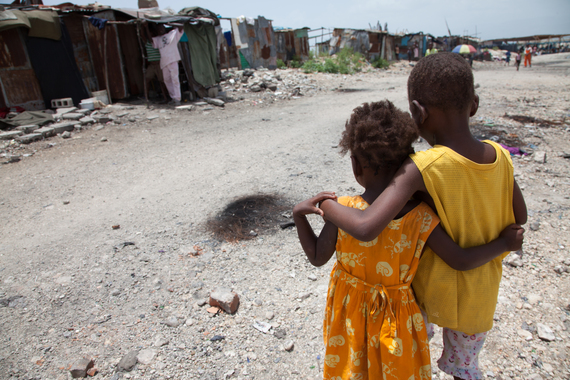 Most of you would have heard of the recent Hurricane Matthew that devastated Haiti last month leaving more than 900 dead and at least 500,000 without homes. Lumos started its Haiti program back in 2015 and has been working with the government to close down orphanages with terrible living conditions. Research and studies have found that these poor conditions harm children physically, and cause deficits in brain development, creating shocking behavioral patterns in the children due to lack of stimulation, among other things.
I traveled to Haiti with Evanna Lynch in July to visit and experience first-hand the extent of the situation, and I was shocked and saddened to see the conditions the children were living in. There were up to three children sharing a bed, with no space to play or do their school work -- which it was unlikely that they were attending. But it was their emotional and behavioral characteristics that shocked me the most.
In one orphanage the children didn't even turn their heads or interact with us as we entered their space with camera equipment and noise. The children in the next orphanage that we visited reacted drastically differently upon our arrival and ran towards us for hugs not thinking to ask who we were. The most shocking truth is that a lot of the children are not orphans and do in fact have living parents or relatives that could be looking after them in healthier family environments. However, due to broken communities and poverty, they have been forced or persuaded to give their children to an institution with the false promise of a better life and future. This is not right. Children must grow up in families not in the orphanages I witnessed.
During our time in Haiti we sat down with parents who had been reunited with their children through the work of Lumos. Listening to one mother recall the day that she was reunited with her son was heartbreaking. She had no idea where her son had ended up or how to track him, so had lost faith that he was still alive. The shame she felt as a mother for being in such a destitute situation that she was forced to effectively give up her son to a corrupt and shocking form of trafficking was harrowing. I was so inspired by the courage she showed in telling her story and how beneficial her honesty will be for the development of Lumos' work.
Listening to these stories highlighted the urgency of Lumos' work, and now with the chaos of Hurricane Matthew, the need to help these children is urgent. We must act fast. Especially in situations of disaster, traffickers take advantage of vulnerable children in orphanages. Lumos' work to safeguard these children is so critical. Working with Haiti's Anti-trafficking Committee, Lumos is coordinating an emergency prevention strategy learning lessons from Nepal where government and civil society coordinated efforts when the earthquake hit last year. That system in Nepal rescued hundreds of children from traffickers. Now the most vulnerable of all children in Haiti need our support. We must make sure children and communities can protect the nurturing family structure we are all born into. We have that right and so must they.
B O N N I E W R I G H T Director - www.bonbonlumiere.com
Bonnie Wright, who played Ginny Weasley in the Harry Potter films, is an actor, director and writer. She also is an Ambassador for J.K. Rowling's non-profit organization Lumos, which is dedicated to ending the institutionalization of children worldwide.
Enter to win a trip to New York City to see the special advance screening of Fantastic Beasts and Where To Find Them and meet members of the cast by clicking the button below. No payment or donation is necessary to enter.
Calling all HuffPost superfans!
Sign up for membership to become a founding member and help shape HuffPost's next chapter