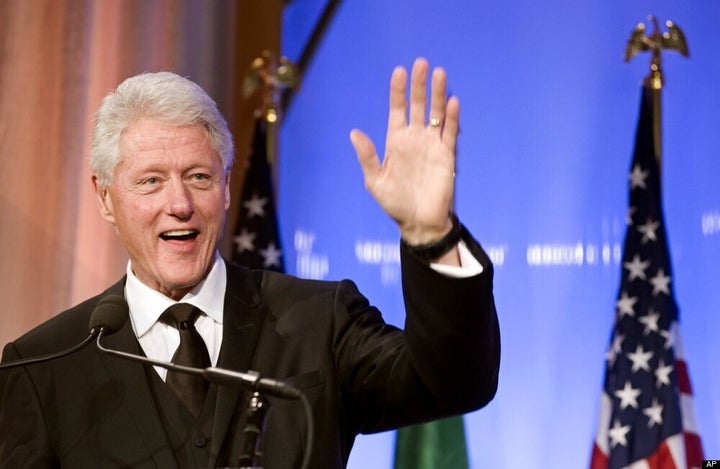 In advance of the 2010 Clinton Global Initiative (CGI) being held later this month, I interviewed the Director of Commitments for CGI, Marilia Bezerra, on the founding, meaning, and vision of the Initiative.
Brief Background: In 2005, President Clinton established CGI to turn ideas into action and to help our world move beyond the current state of globalization to a more integrated global community of shared benefits, responsibilities, and values. By gathering world leaders from a variety of backgrounds, CGI creates a unique opportunity to channel the capacities of individuals and organizations to realize change. To fulfill the action-oriented mission of CGI, all members devise practical solutions to global issues through the development of specific and measurable Commitments to Action.
What separates the Clinton Global Initiative (CGI) from other international gatherings such as the World Economic Forum?
CGI was created on a premise of action and unlike any other convening, CGI members are expected to create what we call a "Commitment to Action," essentially a project that is new, specific, and measurable and addresses one of our four global challenges: Education, Economic Empowerment, Global Health, and Environment and Energy. CGI is no longer just a meeting but over time it has become a community of "do-ers" and every year our members are developing stronger ties and creating more and more partnerships that result in positive change.
Why has CGI been so successful in gathering together the crowd that it does?
I think more and more people are drawn to the idea of coming together to take action. It's incredible how much gets done at our Annual Meeting. For three days our members are meeting each other, sharing ideas, discussing best practices, and forging real collaborations that will make a tangible difference in the work they do. Companies increasingly understand that social responsibility is part and parcel of what makes a market leader in the 21st century, and that makes our Annual Meeting a "must attend" forum for top CEOs. But it also attracts government officials, philanthropists, socially active celebrities, directors of nonprofit organizations, and others who want to make a difference, to be a part of this community I described. This year, First Lady Michelle Obama will join President Clinton during the closing session on Thursday, September 23. Other featured attendees include: Jean-Max Bellerive, Ellen Johnson-Sirleaf, Hillary Rodham Clinton, Cherie Blair, Richard Branson, Laura Bush, Paul Farmer, Melinda Gates, Jeff Gordon, Valerie B. Jarrett, Muhtar Kent, Shakira Mebarak, Eric Schmidt, Ratan Tata, and Muhammad Yunus. And of course, it is undeniable that President Clinton's unique convening power plays a role in our success as well.
How has CGI evolved over the years in both its approach and agenda since its first gathering five years ago? CGI's model has evolved from being an event-driven operation, all work being galvanized around the Annual Meeting, to a year-round operation. We now host events throughout the year. In the last 12 months, we have launched more than a dozen Action Networks, which allow members to meet throughout the year and coordinate action on specific issues. We also hold one-time networking events for members with similar interests. And we have expanded our staff, so we now have more capacity to work one-on-one with members and address their specific needs. Also, our agenda and commitments work has historically been organized around four major global challenges which have not changed much since CGI's creation: Education, Global Health, Environment and Energy, and Economic Empowerment. However, in 2009, President Clinton asked us to not just discuss the issues we are facing--or "what" are the most pressing challenges of our times--but he wanted us to also direct our members to ways through which they could address them. He always says that people are used to only asking two questions: what you are going to do, and how much money is it going to cost? And he wants them to focus on how they are doing it, because therein lies the real sustainable, scalable solutions.
In executing the CGI model, where has the organization faced the most resistance in fostering a culture of commitment and social change? CGI members self-select into our community so they are not going to be very resistant to the idea that we are all global citizens that need to do our part. They may have different priorities within the world of development/environment, and of course they sometimes have different ideas about the most effective approaches. We encourage these discussions, and do our best to share the lessons we've learned from the 1,700 commitments created to date. We tell them about great success as well as sharing stories of mid-course corrections, and outright failures. What are the main issues this year that CGI 2010 wishes to tackle? As I mentioned, we are working with the question of how to accomplish change. And to that end, the meeting will be structured around four Action Areas which will shape our Annual Meeting agenda: Empowering Girls and Women, Strengthening Market-Based Solutions, Harnessing Human Potential, and Enhancing Access to Modern Technology. We will also have special sessions on topics like Recovery in Haiti and Combating Cancer in the Developing World.
To view the full agenda for the 2010 Clinton Global Initiative, click here.
Popular in the Community