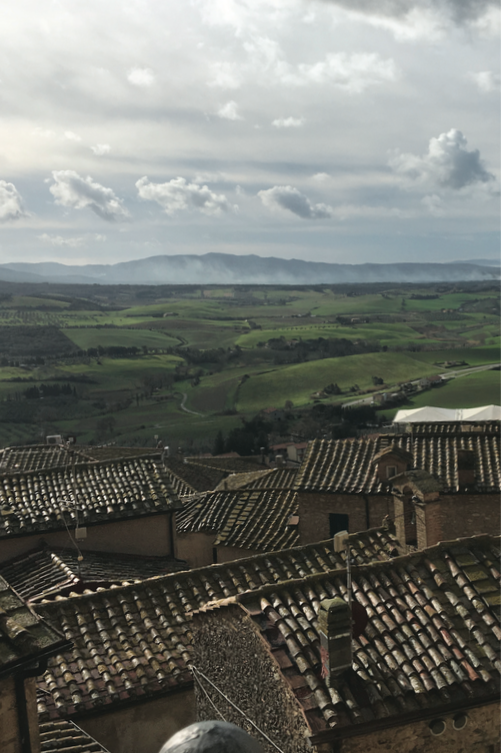 When I get tired of sea and wind (it happens when you're a native of the Etruscan coast), I go straight to Casale Marittimo, which, despite the maritime reference in its name, is not on the sea but about six miles away. We are on a small hill in the interior of the Cecina area (695 feet above sea level), but it feels like we've just entered the Middle Ages: silence, stone and gaunt villagers (in winter) are your travel companions.
At the entrance to town (leave the car in the marked parking lots, as this is no place for vehicles), facing the church of Sant'Andrea, take one of the streets rising to the left. Walking at a slow and inquisitive pace, explore the stone streets that go up to the castle (the heart of town), opening up onto unexpected terraces that offer views stretching as far as the sea. On clear days, you can see the islands of the Tuscan archipelago: Elba, Capraia and Gorgona. What is there to see? At Via del Castello 13, there is the house of the Camarlingo (treasurer), which is set in the defensive walls and is unquestionably one of the town's oldest buildings.
The town hall is the former parish of Sant'Andrea, Casale Marittima's very first church (said to date back to the 1300s). If you've got spirit, try asking the pastor – it's entirely at his discretion – if you can visit the Palazzo della Canonica, built more recently but using Roman ruins (capitals and doorjambs are visible). Inside you can see archaeological findings in the "Roman Room": a black-and- white mosaic floor and fragments of colored stuccowork.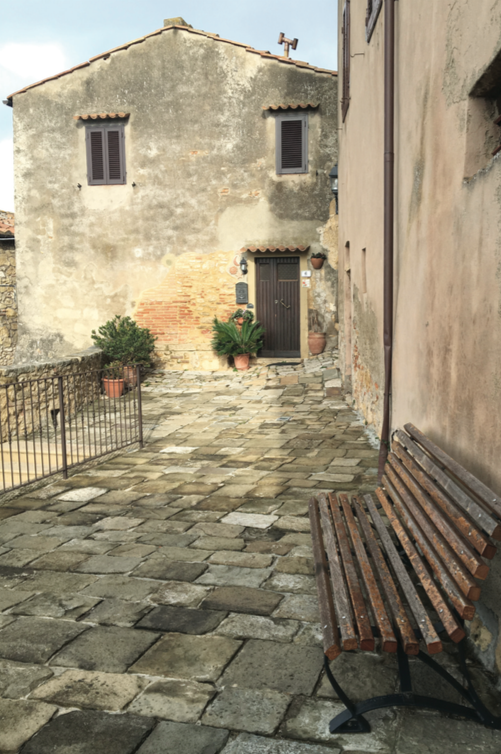 While there are a number of interesting things to see, I must confess that I go to Casale Marittima to do absolutely nothing, because I don't want to let "tourist anxiety" spoil the beauty of this place. I head down Vicolo dell'Orto, sit on a worn wooden bench and look past the stone walls to cultivated fields, clouds and sea, waiting for aperitivo time to roll around. But if you're not into just relaxing, there are three trails leading out of town (length: from 2 to 6 miles) that cross the countryside to take you to various archaeological and naturalistic sites.
If you want to stop for a snack, Dosaggio Zero offers Tuscan wine and cold cuts; at the Vecchio Frantoio you'll also find crêpes, which are famous among local gourmands. If you want to enjoy dinner with a stunning view (in summer, be sure to reserve a table on the terrace well in advance), there's Locanda Le Volte, a family-run restaurant that is also a B&B where you can spend the night in Tuscan-style rooms. About two miles out of town there is Locanda Le Giunche, an inn with rooms, a small grocery store, restaurant and, in summer, concerts in the farmyard.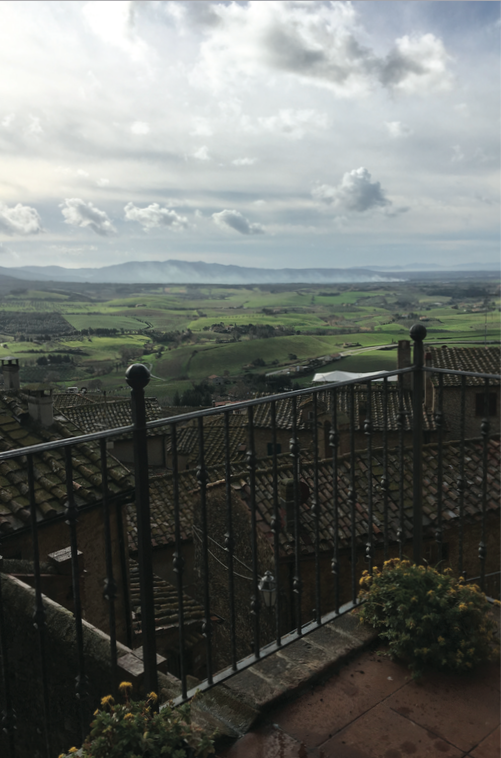 Aperitifs/Snacks
Dosaggio Zero
Piazza del Popolo 16
tel. +39. 0586.1884866
Il Vecchio Frantoio
Via Guglielmo Marconi 22
tel. +39 0586 652147
Dinner/Accommodation
Locanda Le Volte B&B Via Roma 61
tel. +39 0586 652018
Locanda Le Giunche
Via della Camminata 3 Località "Le Giunche" Guardistallo (PI)
tel. +39 0586 652073
Popular in the Community