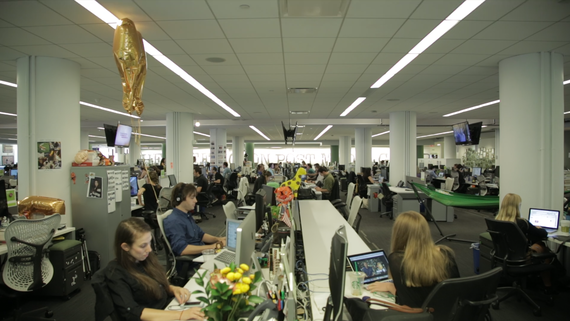 Earlier this month, the Huffington Post newsroom opened its doors to 10 successful startups.
Those entrepreneurs were winners of Shopify's Build A Business Competition, and part of their prize package included a tour of 770 Broadway where Huffington Post's magic happens.
Want an inside look at The Huffington Post? Take a look at the video below, and fast forward to 1:33. Watch it the whole way through and you'll also get some background on the competition, the winners, and a series of all-star mentors who provided their expertise.
The winners flew in from all over the world -- from Canon City, Colorado to Adelaide, Australia. They won the competition by selling the most in their category over an eight-month period. The competition resulted in 21,000 entrepreneurs who created new businesses that sold more than $120 million in products.
Each winner was paired with a mentor that provided them with a one-on-one mentorship session to discuss their business.
One of those mentors was The Huffington Post's own Arianna Huffington. Her winner was Drones Etc., a Utah-based aerial photography quadcoptor retailer.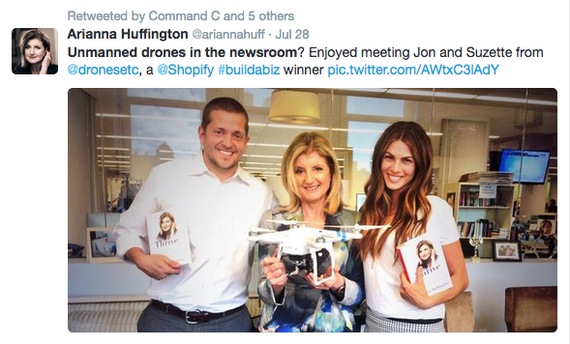 While the winners were at The Huffington Post, they also got to participate in a panel discussion with Arianna's Chief of Staff Herbie Ziskend, VP of Brand Jordan Freeman, Deputy Managing Editor Kiki Von Glinow, and Deputy National Editor Carly Schwartz.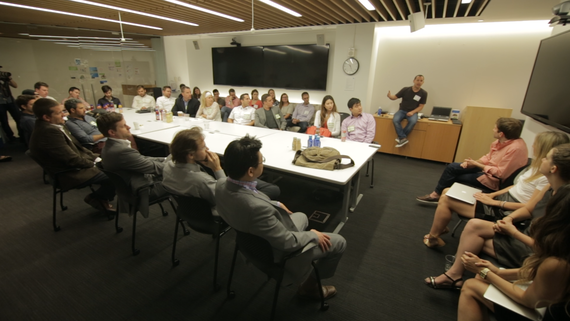 Topics included media strategies for how best to tell meaningful stories, and the changing landscape of marketing campaigns.
If you missed out on this Shopify Build A Business Competition, stay tuned for the next one! It launches on Sept. 18, and rewards people who are making their entrepreneurial dreams come true.
Want a clue about this year's competition? Take a peek at the Shopify Blog.
REAL LIFE. REAL NEWS. REAL VOICES.
Help us tell more of the stories that matter from voices that too often remain unheard.