"Some people become cops because they want to make the world a better place. Some people become vandals because they want to make the world a better looking place." - Banksy (Wall and Piece)
Multi-cultural, creative, dynamic, alternative, punk, trendy: in one word, this is Berlin. Art critic Emilie Trice once called Berlin "the graffiti Mecca of the urban art world." Street art in Berlin is stenciled on its soul; it's not just about self-expression, it's about freedom, hope and memory. Here, we highlight the best places in Berlin to immerse yourself in the urban art culture of Berlin.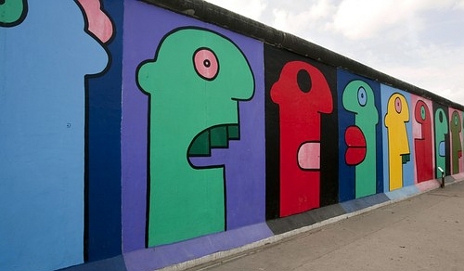 Even before the Berlin Wall came down in 1989, its western side was covered in provocative paintings and murals. A few months later, one of the only sections of the wall still standing became a 1.3km-long gallery, perhaps the biggest urban art project in history.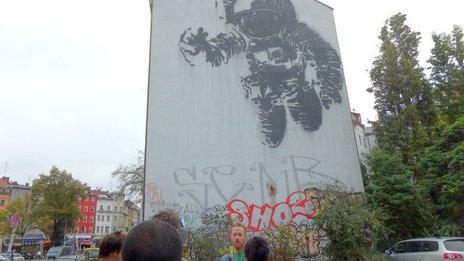 This gritty and bohemian neighborhood is home to a wide variety of street art, cafes, and shops. One of the area's most famous works of urban art is the Kreuzberg Spaceman created by Victor Ash. This towering astronaut is considered to be one of the biggest stencils in the world. Due to the Famous Kreuzberg riots that began in May 1987, this neighborhood also has a great deal of ani-police street art.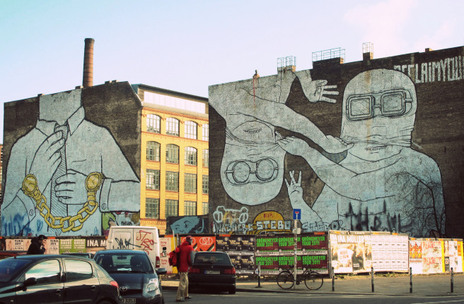 This vibrant neighborhood, which is linked with Kreuzberg, offers some of Berlin's most famous works of street art. It's home to the East Side Gallery, and famous works by street artists Blu and Revaler Strasse 99.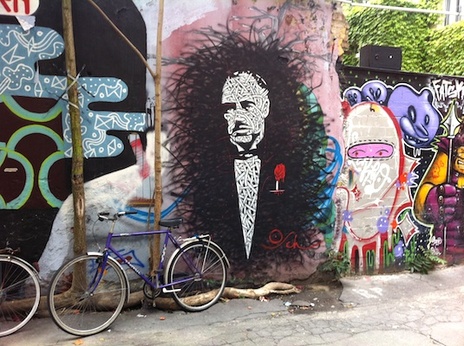 This centrally located borough of Berlin is known by locals for its edgy and arty vibe. Head to the alley off Rosenthaler Straße to discover works of art by some of the city's most renowned street artists, such as Jimmy C. You'll also find works of art by Banksy and El Bocho amongst the mish mash of colors, abstract art, and paste-ups along the alley walls.