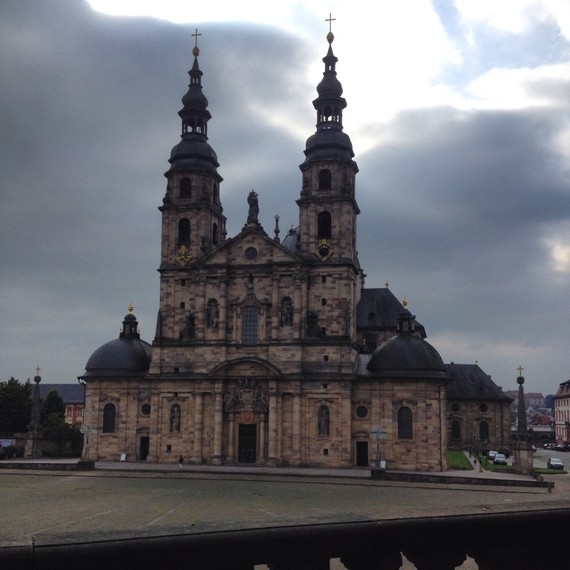 By College Tourist; Author: Samantha McIsaac, University of Massachusetts Dartmouth
With Oktoberfest, the Berlin Wall, and beautiful cathedrals in every city, Germany is the perfect spot for any college traveler.
Filled with culture and treasures found off the beaten path, Germany has plenty to enjoy, and with an insider's help, you can experience it all.
Freiburg
Stay at the Black Forest Hostel, complete with a community kitchen and a coffee-shop style hangout room. The Black Forest was made famous by the Grimm Brother's fairytales, and if you're into hiking then The Black Forest is located right behind the hostel with easily marked routes. While in Freiburg, also see the church and the Botanical Gardens, great for any nature lover.
Heidelberg
Check out the Heidelberg Palace and get a personal tour or just stroll around outside and enjoy the view. Heidelberg is known for its hills so pack your walking shoes! Hike up Philosopher's Way, "Philosophenweg" in German, or rent a Segway and speed on up there. Only through Philosopher's Way can you reach Thingstaette, a historical Nazi Amphitheater built from a Monastery, and The Abbey of St. Michael, the ruins of a Celtic fortress.
Munich
Of course if you're lucky enough to be there during Oktoberfest, then grab your Lederhosen and head on over! You have to book accommodations for your stay early in advance, because millions flock to Munich for the famous beer festival. If you want a place with plenty of pre-gaming Americans and Australians and a direct shuttle to the festival, book with Stoke Travel. Not going during Oktoberfest? No worries! Book a bike tour, and check out the local museums and art galleries. Don't miss the Residenz Museum!
Frankfurt
A busy metropolis, Frankfurt is great for a day trip. Straight off the train of Frankfurt main Hauptbahnhof, you can stroll down the street and look at all the little shops. Look at the cuckoo clocks, and visit a book store that has books in a myriad of languages. Stop by the bridge and walk along the river, climb the steep stairs of the Imperial Cathedral, and visit the Goethe House. Here you can see the original painting "The Nightmare" and other famous works of art.
Fulda
This is a small town, but has quiet and beautiful scenes. Walk through the city garden and see the castle. If you're lucky enough to be around during the holidays, check out the Christmas Market and drink some glühwein, the traditional holiday drink of Germany.
Berlin
Berlin is worth an extended stay so book a room at the Regenbogenfabrik, literally translating to rainbow factory, and when you get there you'll see why. They offer free breakfast and have a great bakery next door with vegan and gluten-free treats included. While in Berlin you'll see the amazing street art, taking up whole sides of buildings. You can also go to the government building and get a tour in English about the history of Berlin. Next to the government building there is also Holocaust Memorial, commemorating the murdered Jewish victims of WWII. If you're looking for something adventurous in Berlin where there are no tourists and no lines, then check out Spreepark, a famous abandoned amusement park set back in the woods. If you're feeling brave, then go at night. The ferris wheel creaks in the wind.
Cologne
Got a sweet tooth? Then you have to stop by the Cologne Chocolate Museum! One of the major museums you should visit is Rautenstrauch-Joest-Museum and their "People in their Worlds", challenging the viewers to see what connects all of humanity and reflects on your own thoughts. There's also the Cologne Cathedral with its intricate and gothic design, but go off the beaten path and see the Sculpture Museum as well, with creative art pieces in a relaxing nature setting.
If you're staying in Germany, then trust me you have to see some of these hidden gems! Traveling within Germany can be easy with Meinfernbus. The buses have a bathroom, wifi, outlets on the bus, and sometimes even movies to watch on individual screens. For food in Germany you can get morning bread with Nutella for the equivalent of a few cents. There's pretzels everywhere, and Turkish döners on every corner. If you're vegetarian (in German pronounced "vegetariash") or vegan (in Germany pronounced "weegan"), then have no fear eating German is super easy. So when you find yourself in Germany, check out some of these insider spots and enjoy the beer and pretzel culture!