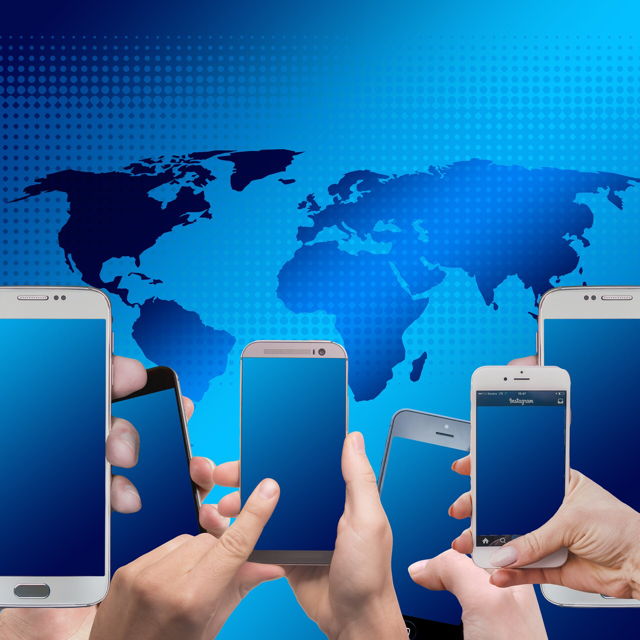 In this chaotic, negative and often dramatic world, as only amplified by the twenty-four-hour news cycle, I find myself turning to social media either to be in the know about what's going on or escape what's going on. And in this self-admitted escapism, I scroll my social media feeds in search of positivity to mentally detox. It was there I discovered @MotivationMafia ("Motivation").
As a budding entrepreneur who uses social media platforms to maximize my reach, I appreciate the power of a strong and well-crafted profile. Positioned thoughtfully on Instagram, Motivation's page strives to feed the souls of users with inspirational tones of optimism. Using posts tailored and designed to foster hope and drive within the context of each follower's unique paradigm, Motivation combats negativity, countering it with the necessary fuel to effectively take pause, and face the world with a bit more confidence and zeal. As someone who was raised without the internet, but now spends way too much time on the internet, its evolution is fascinating, particularly when looking at how it's exponentially increased the potential for human interaction (in a digital way).
Today, it's well understood that social media platforms thrive in the global marketplace based on their ability to create a sense of community and generating levels of cohesion that transcend city limits, time zones, and thousands of other variables. What makes Motivation's footprint unique, is not that it's the only positive handle on Instagram (there are countless), rather, it's their ability to coalesce their roughly 1.7 million followers by providing a safe place for them to engage in content driven by reassurance and encouragement.
In its evolution, social media is no longer just a place for peers to find a connection with one another, but also, it is a marketplace where, when done well, influencers and companies alike, can vastly expand their reach and forge paths not possible when using traditional approaches. Unlike older generations who utilized traditional mediums to access the latest news, consumer recommendations, and op-eds, millennials like me have their info-thirsty and decision-making-eyes firmly affixed to social media. And this laser-like focus has not been lost on savvy users and companies who use social media platforms as their primary tool to inform, sell, connect and interact with potential consumers and followers. But few have done it as well as Motivation.
So, what is the secret ingredient allowing them to skyrocket growth in the form of millions of engaged and authentic followers? Well, it stems from its creative, consistent and relevant content, but also, the company steering its path, Ambition Media ("Ambition"), who happily agreed to let me see how they operate.
I discovered Ambition to be a quietly assertive, social media marketing company who thrives on collaboration. Watching them work, it became clear how they transform clients into creative partners to accurately deliver messages with precision. Founder Sherri Nourse understands that a vital step in her relationships with her clients is to create relevant content that engages with, not just talks at, followers. The result? Unique posts with meaningful content that champion people to comment, tag and share, interact--all actionable items tailored for their followers, as they reliably and consistently spread abundance and happiness online.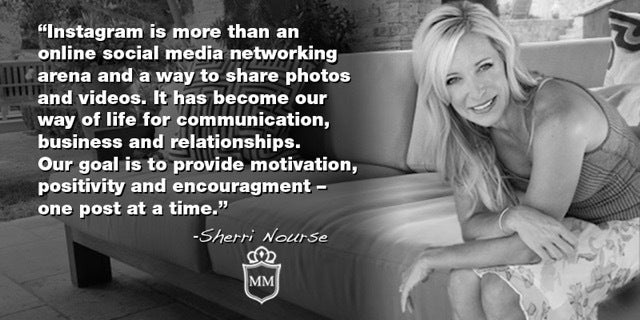 Humility, hustle, and gratitude are all foundational markers on the successful path of Motivation's Insta-success. You'll often find them giving shoutouts to smaller up-and-coming pages deserving of some extra attention in an effort to build up, not tear down, others. This three-pronged approach of humility, hustle, and gratitude is also found in the fibers of Ambition, where its employees serve as collaborative visionaries, working tirelessly to ensure client messaging is fully customized and delivered with unmatched quality, while carefully matching posts with crystal-clear images and videos.
One morning, not so long ago, Motivation woke up to a message in their Instagram inbox which read: "I want to thank you for all the inspiration that you have given to me ...it really helped me achieve things that I had only dreamed of." Messages like these are precisely why Motivation does what they do, and why they do it with Ambition Media.
Support HuffPost
The Stakes Have Never Been Higher
Related
Popular in the Community