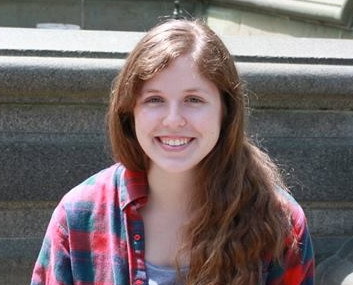 It was the morning of the Central Park Challenge, YAI's annual 3K walk, 5K run, and family fun event. I was up extremely early because I had to be at the park by 6:30 a.m. This was a far cry from spring semester's 10:35 a.m. classes. Thus, when I arrived at Central Park, I was not at all awake and very grumpy. All I wanted was sleep.
As the day progressed, runners, walkers, and volunteers flocked to the registration area where I was working. It became organized chaos. Before long, the entire park was filled with bright yellow and orange shirts emblazoned with the YAI logo. Amid the registration frenzy, I paused for a brief moment to appreciate what was taking place around me. My heart swelled with the realization that for just one day, everyone had united in support of YAI. The feeling of perfect unity was unbelievably and unexpectedly empowering. I felt like I was part of a whole and I was actually making a difference.
This feeling completely changed my whole experience as an intern at YAI from that point forward. I began my internship in the Development Department after completing my freshman year at Pace University. I was extremely interested in getting involved with YAI because my professional goal is to one day work for the Olympics and Special Olympics. Interning with YAI would give me an inside look at the nonprofit world.
Being an intern can be intimidating and rather scary at first. When I began my work at YAI three weeks before the CPC, it was a bit of a rocky start. Going into YAI's main office in Manhattan that first day, I was scared because I had no idea what to expect. There were a lot of firsts, beginning with the 9-5 schedule. It was also my first time interning in an office, having a cubicle, and interacting with people older than me who were not teachers or family members.
After the Central Park Challenge, it became clear how much YAI actually does for the people it supports. I also realized why I was there, and I felt reassured and proud to be working alongside people who are extremely thoughtful and conscientious. They accept people's differences and work with them to help them achieve their goals.
Early on I had the opportunity to join a group of volunteers from AOL on a tour of YAI programs and got to meet some of the individuals who receive services.
On the tour, I learned that the YAI Network provides specialized medical services for individuals with disabilities through Premier HealthCare (PHC). PHC has a unique desensitization program that helps patients overcome their fears associated with doctors' visits by giving them opportunities to become familiar with and feel more comfortable in the environment. A visit might include time where the patient simply sits in an unused exam room until they feel more comfortable. It seems like a small step, but it can make a huge difference in enabling someone to feel comfortable enough to receive the medical care that he or she needs.
My favorite part of the tour was seeing one of the YAI Network's preschools, which is offered through the New York League for Early Learning. It is an integrated program where children with and without developmental delays and disabilities learn, and some classes are bilingual. The children sang "Old MacDonald Had a Farm;" it was adorable.
Some of my co-workers in the main office are also supported by YAI. One man who has worked at YAI for several years made a particular impression on me because he always remembered my name. As an intern, this does not happen a lot. Whenever I said hi to him, he always said hi back. He always managed to make me feel welcome and to bring a smile to my face.
One of the best things about working at YAI is the constant reminders of why it exists. Reminders like my co-worker, who not only does his job with proficiency and pride, but who always remembered my name and took the time to say hello.
I can honestly say that I have enjoyed my experience at YAI, and that I have learned more than I ever expected. I've come to understand that all of us have support to offer and gifts to share, and that recognizing this is the first step toward creating a world where everyone can both contribute and benefit.
Calling all HuffPost superfans!
Sign up for membership to become a founding member and help shape HuffPost's next chapter