I recently found out about a charity event called Give Kids A Smile from my father, a dentist. Dentists across the country provide free dental care for children who can not afford it, giving thousands of kids brand new smiles. Since there is no better way than giving back to get into the holiday spirit, my interest was peaked. This week, I had the pleasure of interviewing Dr. Cavan Brunsden, a dentist from my home state of New Jersey who helps run the program.
Sam: Tell me a little bit about Give Kids A Smile. How many years has it been ongoing? What led to the creation of the program?
Dr. Brunsden: This program actually began 14 years ago when the American Dental Association decided to develop a national public outreach campaign to address the issues associated with children who were demonstrating that they had difficulty accessing dental care for a variety of reasons. Some of it was financial, others had transportation issues. But in general, it basically meant that people with children were not bringing them to the dentist. Our national statistics indicate that about 50% of all children did not go to the dentist last year who were eligible to go. Many of them were fully insured, either through federal insurance programs or other private insurances. But they still didn't go. So we removed all financial barriers by making it free. So we called the program Give Kids A Smile, to be a day of free dental care for all children under the age of 12 in America.
Sam: What have results for the program looked like thus far?
Dr. Brunsden: We put together marketing programs on a state by state basis, and each state decided to develop its own program, with their freedom, and their resources. In New Jersey, I was asked to manage the program for the New Jersey Dental Association. Since the inception of the program in New Jersey, we've delivered care to close to 40,000 children and delivered over 6,000,000 dollars in free dental care to these children.
Sam: Wow, that's incredible! It sounds like the program has succeeded phenomenally so far.
Dr. Brunsden: This program was selected as the #1 program in America this year by the American Dental Association when they provided the 2015 Smile Champion Award to myself and the New Jersey Dental Association for our Give Kids A Smile program. Our program is state wide, we have 160 private dental offices who give us their office for the day, provide volunteer dentists, and market the program within their own community. As a result, we typically see 1500 to 2000 kids in that one day.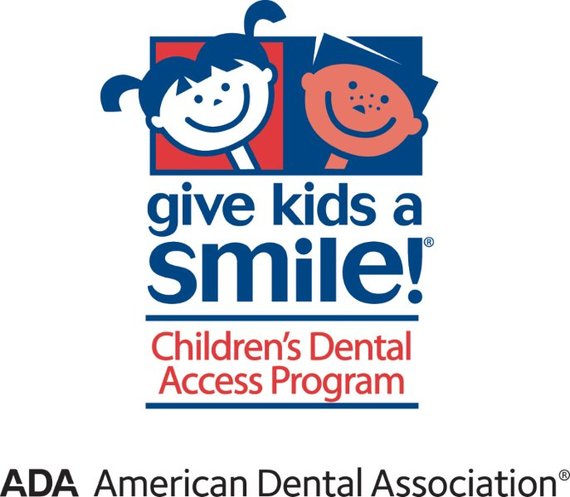 Sam: When you're doing this free day of care, what sort of dental procedures are ordinarily performed?
Dr. Brunsden: That is a very good question. Our standard program, our template, goes like this: every child receives a comprehensive exam. If they have no immediate dental needs, they go through a complete cleaning process for prophylaxis cleanings and fluoride. If they can benefit from dental sealants, then they all receive dental sealants. If a child needs emergency dental care, they receive immediate emergency dental care. And if they have restorative care needs, they are assigned to a dentist who will follow up and complete all of their care. In my office last year we saw about 88 children, I think, and out of them 45 of the kids needed continued dental care. They got all of that care provided in my office.
Sam: You would think that most of these children would need that level of care, seeing as how many of them had not seen a dentist for a long period of time, if ever at all.
Dr. Brunsden: In many cases, the kids had significant needs. Luckily, we were able to take care of them. One of the other things that we do in this program that I think is very valuable is many of these families have never gone to a dentist for a variety of reasons, which could be financial, or it could be that they are petrified of how their child is going to behave. Or they might just be intimidated with the whole idea of having to make an appointment. And the beautiful thing is that we provide an opportunity for the children to establish a trusting relationship in our office. We hope that by opening up the door in this way, that folks will recognize the value of dentistry in their child's life and create a relationship with a dental practice that lasts for a lifetime.
Sam: As a dentist, how do you go about establishing that trust, both with the child and with the child's parents?
Dr. Brunsden: On Give Kids A Smile day, when the children enter our office, they are greeted by the Tooth Fairy in full costume.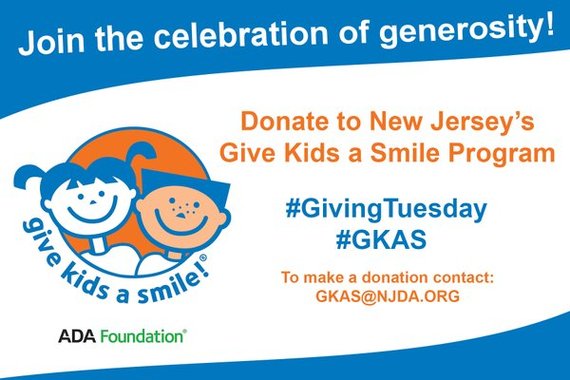 Dr. Brunsden: They have fun games to play, and they get a name tag on their shirt. The next thing you know, they think they're at the carnival on a field trip. And they are all as happy as can be. We rarely see any kind of bad behavior on Give Kids A Smile day. We see young children acting accordingly, but I think that the frivolous fun and entertaining atmosphere go a long way in making the kids have a very nice time.
Sam: So when is this event happening again for people to attend with their children?
Dr. Brunsden: It is the first Friday of February every year! We will be seeing children under the age of 12 between the hours of 9 A.M and 3 P.M. This is our 14th year, and we've got a great program planned out!
Sam: Sounds great! Thank you so much for taking the time to speak with me.
Dr. Brunsden: You are very welcome!
Calling all HuffPost superfans!
Sign up for membership to become a founding member and help shape HuffPost's next chapter