Gathering of the Vibes is one of the biggest music festivals of the Northeast and one of my personal favorites. I have been attending Vibes for fifteen years and have seen the ebb and flow of it. I had the pleasure of having an insightful conversation with founder Ken Hays where he opened up to me and shared all about what it's like to throw the festival that takes place July 30th-August 2nd in Bridgeport, CT. Some people are quick to judge a person based on their perception of what they think that person is like and what their intentions are. It's easy to assume things and toss blame around. Ken is just a man who had an incredible idea 20 years ago to throw a party for his friends who followed the Grateful Dead so they could get together and celebrate the awesomeness of their music. He is an inspirational person who took the love of music and created something beautiful that we all get to experience and enjoy. This interview shines a light on Ken Hays: The magic man behind Gathering of the Vibes. Enjoy!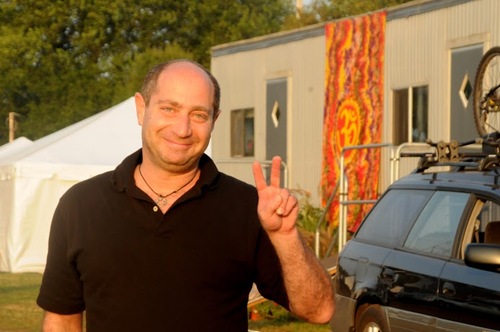 Photo by Britt Nemeth Photography
Taraleigh: Congratulations on 20 years of Gathering of the Vibes. What an amazing feat to accomplish. Would you be willing to share what was your big "Why?" 20 years ago for starting the Vibes, and what's your big "Why?" now?
Ken: 20 years ago I really wanted to have my friends and the Deadhead community have a place to meet each other each year. Once Jerry had passed, we weren't getting together around the country and hanging out as we were when the Grateful Dead were touring. We created Gathering of the Vibes to bring the family together. Why are we still doing it 20 years later? The need to get together still continues. It's just so important in these crazy days of international insanity to have some time set aside where we can just focus on friends, family, and great music. It's more important now than ever.
Taraleigh: Speaking of the relationships and all the people that come together, are you aware of how many relationships, marriages, and children exist because of Gathering of the Vibes? Actually my husband and I met because of Gathering of the Vibes. How do you feel about that?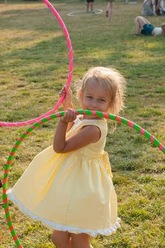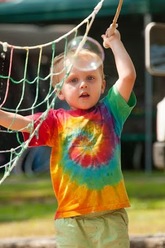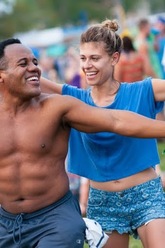 Photos by Britt Nemeth Photography
Ken: I love it! Those are the stories that inspire me. It's what this whole thing is all about. To hear about babies conceived, weddings, girlfriends and boyfriends meeting and new friendships all bring me great joy. I get emails from people saying, "We had no idea we had neighbors that were Deadheads and then we saw them at the VIbes and now we're all best friends." Bringing positive vibes with you and spreading those vibes becomes contagious.
Taraleigh: I have goosebumps all over. I have tears in my eyes thinking about all the friends I have made because of the Gathering of the Vibes. Thank you for creating a vehicle for so much love! It continues even after the festival is over.
Taraleigh: Let's talk about the other end of the spectrum? How do you deal with the haters and the complainers, and persevere?
Ken: You know, you do the best that you can and that's what I'm doing. There's always gonna be people that are absolutely thrilled over the top with the lineup. When James Brown performed in 2003 at the Vibes, there were so many people that were like, "James Brown? Ken, what are you thinking?" What I was thinking was how many people know the name James Brown but have never seen him perform. I mean, he's a legend. He put on an incredible performance and afterwards most of the haters were converted. It was a special night. I'm not Live Nation, I'm not AEG, I'm not the world's largest promoter with unlimited financial resources. What I am is a man trying to throw a party that my friends and family will all enjoy. I feel like we've accomplished that this year. In the words of Robert Hunter, "You decide if he was wise."
Taraleigh: It's not the easiest thing to do, but you can't take everything personally because it's impossible to make everyone happy. As long as you listen to the feedback you get, pick out the parts that strike a cord with you and do your best in any given moment, then it's all going to work out.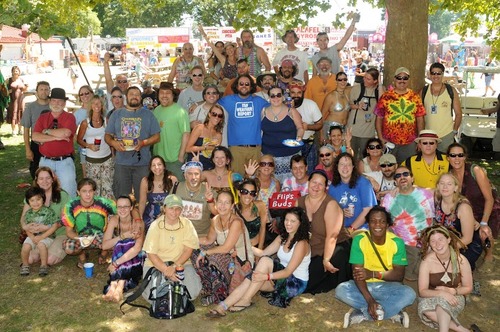 Photo by Britt Nemeth Photography
Ken: A lot of recommendations for bands for the last 5-6 years have come directly from the Vibe Tribe. I know that it's important for people to want to see their favorite bands play the Vibes every year, but we've gotta continue to evolve musically. It's the reason I bring in bands like Weezer and Wilco to play. Those bands are certainly not within the wheelhouse of the Deadhead community, but they are incredibly accomplished musicians and I know that people will discover and love them. This year we are bringing some of our tried and true favorites back like Derek Trucks and Susan Tedeschi. I feel like this year we've got a well-rounded lineup that people are gonna thoroughly enjoy. I look forward to seeing the attendees rock out while they swim in Long Island Sound as they listen to Sharon Jones get it on.
Taraleigh: That's one of the things I really love about the Vibes. There might be a band that I don't really know who they are, or I have a preconceived notion of what they're like and then I witness them live and I'm like, "Oh my gosh! This is soooooo good!" I discover so many new bands I've grown to love and that's totally what you do for people. Speaking of that....I love how you incorporate so many smaller up-and-coming bands into the schedule. Why are they such an important part of the Vibes?
Ken: They deserve it. There are some incredibly talented bands out there that a lot of people don't know yet and they should, in my humble opinion. Bombino, Turkuaz, Fly Golden Eagle, Banooba, Cabinet, Trevor Hall, Moon Hooch are just a few of them. These bands deserve to be in front of 20,000 people too. Exposing their music to the masses, that's what it's all about.
Taraleigh: Every band, even the Grateful Dead started out as a new unknown band at some point in their careers. So what's your favorite part about Gathering of the Vibes?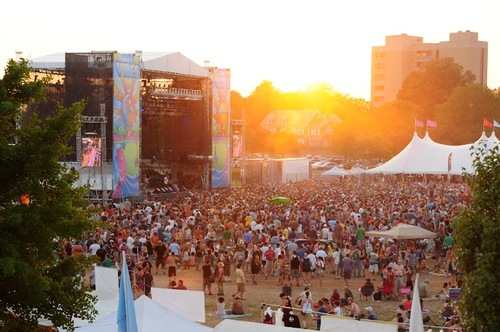 Photo by Britt Nemeth Photography
Ken: Standing on the stage looking out on a beautiful crowd of people smiling in the sunshine when everything's on cruise control. When everybody's settled in, the camping's all good, the music is playing, we're right on time and all departments within the Vibes are all communicating perfectly and everyone's smiling. Those contagious positive vibes are a really powerful thing. I love going over to the kids' corner and seeing Andy and Gabrielle over there doing their thing with hundreds of kids with their parents...it's something that is difficult to put into words, but it heals the soul. It gives me hope that tomorrow will always be a better and brighter day.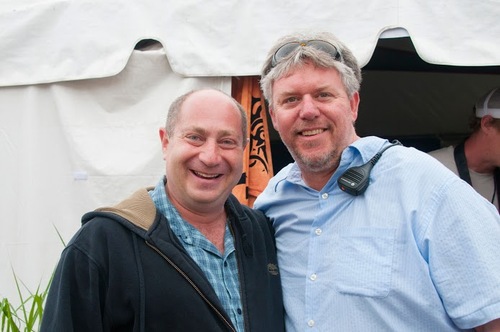 Photo by Britt Nemeth Photography
Taraleigh: Beautiful. It does that for all of us in the crowd, too.
Ken: There's honestly not much difference in the vibe behind the stage and in front of it as well as on the stage. There just isn't. Everyone's in it together. That's something that really is unique. Something that I've enjoyed very much over the years is being backstage and then going out into the audience. It's the same people, the same vibe, the same demographic, the same people that are just loving life, and loving the space, the place, and the time that they're in.
Taraleigh: It's so true. I've been everywhere at Vibes and I'm 100% in agreement with you. I used to work at merch and everybody there was so down to earth. I loved it. So what are you looking forward to this year?
Ken: I'm looking forward to seeing David Grisman and Peter Rowan playing Dead tunes with the String Cheese Incident. That's gonna be something special. I'm excited about welcoming Wilco and Ben Harper to the Vibes for the first time. Those are definitely sets that I want to catch in their entirety. And then of course the Vibes' 20th anniversary spectacular - Warren Haynes, George Porter, Branford Marsalis, Jackie Greene, Joe Russo, Marco Benevento and a couple of their friends are going to blow our minds on Saturday night. That's exciting. And just getting everybody together again. I'm really looking forward to taking some time to talk to the Vibe Tribe. 20 years is certainly a milestone. Never would I have thought that I would be doing this for so long. It's the right thing to do and we're all enjoying producing the show. Everyone takes incredible pride in what we're doing. So many people are so emotionally invested in making sure that the Vibe Tribe has the best experience possible year after year. That's something that money can't buy. It comes straight from the heart.
Taraleigh:. I'm looking forward to all of that too. And I'm looking forward to finding you at Vibes and giving you a big congratulatory hug for your 20 year anniversary. Anything else you'd like to share?
Ken: I'm looking forward to seeing everyone down in Bridgeport in a few short weeks. Let's do it Vibe Tribe!
Calling all HuffPost superfans!
Sign up for membership to become a founding member and help shape HuffPost's next chapter