The worldly Bishop Briggs is currently touring the country and wowing audiences with her unforgettable vocals. She will open for Coldplay starting on August 20th at the Rose Bowl out in Los Angeles, CA. I recently had the chance to talk with Bishop about her career, Jack Antonoff and a psychic that helped her create a hit.
Hey Bishop! Thanks for the interview. For music lovers out there who aren't familiar with your sound, how would you define yourself as an artist?
That's about as real as it gets. How did the song "The Way I Do" come about? It's very emotional and moving.
Every time I perform it I am near tears! This song began with a visit to a psychic. I went with one of my friends who is also a musician. The psychic told my friend that she was planning on quitting music. In complete shock, I told my friend how ridiculous this all was. That was until she revealed to me that she had been doubting herself and was considering quitting it all together. In that moment I just thought...If you leave now, you will never know this love, you'll never know this pain, you'll never feel the way I do. It was an oddly isolating moment but one that I'll never forget.
How did it feel to reach Spotify's Global Viral 50? What was the first thought that came to your mind?
My first thought was "I need to screenshot this." I couldn't believe it.
I also believe in the 'pics or it didn't happen' theory. Nicely done. Your music videos leave an impression. I'm still thinking about the visuals for "Wild Horses." How much creative freedom do you have when putting your music videos together?
The director behind the music videos is Jungle George. He is an artist and someone who isn't afraid of mixing darkness with art. Thankfully I don't think you can be creative without being free.
What is the message behind your song "River?"
"River" is all about tension and release. It's about intimacy and solace. It's about staring someone in the face and not backing down.
Take note people. What has been your favorite venue to perform at thus far in your career?
I think I'll go with a classic - The Troubadour. That was a surreal moment.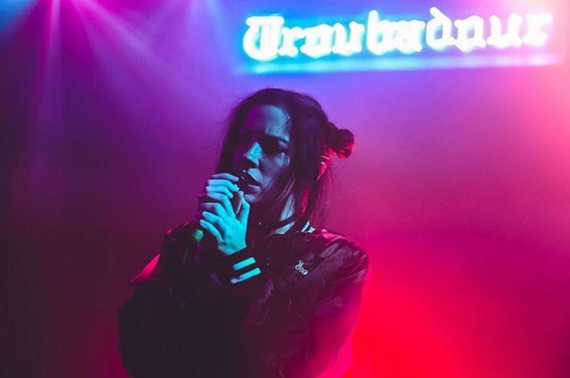 Such a legendary establishment! What are some of your favorite road stories? I know lots of crazy things happen to musicians while going city to city.
How much time do you have?! In the last month, we played basketball backstage at Shadow of the City (believe it or not... I won), I got to see Atmosphere perform at Mamby on the Beach in Chicago where I lost all levels of cool, I got to watch Passion Pit kill it each night we opened for them and I got to eat a cheese curd in Milwaukee.
Cheese curd? Sounds delicious. Who are some of your inspirations in the music industry? Who would you like to work with in the future?
I am inspired and would love to work with Jack Garrett, Tyler Joseph of Twenty One Pilots and Jack Antonoff.
Speaking of Jack Antonoff, what was it like to be a part of the Shadow of the City festival this year in New Jersey with Carly Rae Jepsen and the 1975? I know how much heart and soul Jack put into this project.
It was one of the highlights of the summer for me. I think what was so unique and exciting about the festival was how all the artists were in the same area! We all got to hang out and talk about music. Not to mention, there was a dunk tank and perfect weather. I'm insanely humbled and thankful for Jack giving me this opportunity.
It looks like another big opportunity is coming your way as you hit the states with Coldplay. Touring with them is an amazing accomplishment. What are you looking forward to most while being on the road with the band?
I was in the studio writing and my manager came in with the news. Needless to say I could not comprehend what he was telling me! I'm most excited for all of it. I'm just taking it all in.
Ultimately, what do you want your legacy to be? What can we expect from you going forward?
I don't think about my legacy. All I can say is that I hope people listen to my music and feel inspired after leaving my shows to write themselves. That's the biggest goal. I think in this life it's important to be kind, be thankful and always be creative. Going forward you can expect...more.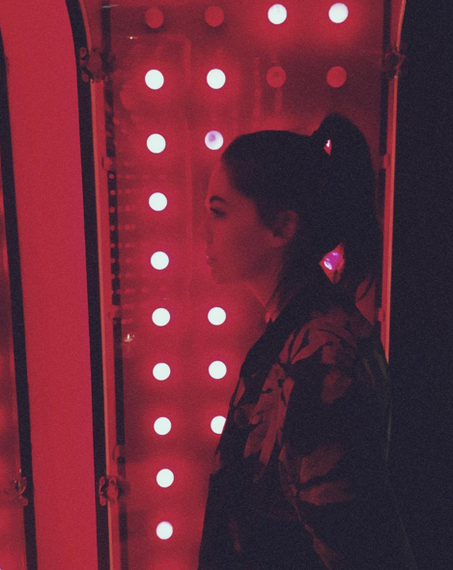 Calling all HuffPost superfans!
Sign up for membership to become a founding member and help shape HuffPost's next chapter