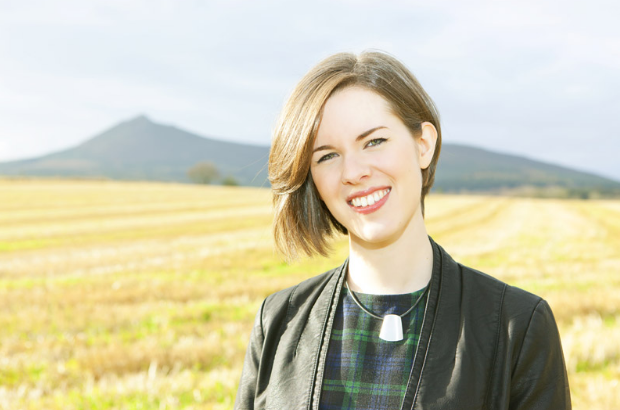 Yva is an inspiring entrepreneur who is a great example of someone who just went for it. I'm very excited to share this interview with you today about how she got into entrepreneurship, as well as her top tips for running a successful company blog.
What compelled you into entrepreneurship?
I've wanted to run my own business since I was at school. I've always been creative and independent, with a strong desire to be in control of my own destiny. Back then, my idea was for a super-cool restaurant, music venue and art gallery, bringing together all my passions and experience. With this at the back of my mind, I went on to study Business Enterprise at university, but quickly realised that this would be a challenging first venture! As I neared graduation, though, I spotted a need for practical support for small businesses. Now this, I could work with! It was the perfect way to learn the ropes of entrepreneurship; all I needed was myself and a laptop. I launched Boost Business Support in 2012, aged just 22, and have never looked back!
What do you love most about the day to day of your job?
I love the freedom. I'm not confined to an office space, I can work wherever there's an internet connection. I choose my work hours, meaning I can prioritise time with my family and friends when I need to. I can wear what I like, and break away from traditional ideas of "professionalism". I decide what I do, and who I work with.
However challenging running a business might be, these things make it all worthwhile.
What's been your proudest moment so far?
It's always a proud moment when you get great feedback from clients. That's when you know you're on the right track, and that your services are adding real value. I love helping people achieve their ambitions.
What's the most important element business owners need to get right with their blog?
The most important thing is to answer the questions your prospective customers have about your product or service through your content. At the end of the day, your blog is there to help your customers make an informed buying decision. Put yourself in their shoes - what would you be Googling
How does your service work? How much does it cost, and why? What other options might they be weighing up, and how do they compare? What are the potential problems with your product and how can they avoid them? This is the sort of content businesses need to create in order to drive sales. Help your customers figure out if you're the right fit for them, with no hidden agenda.
What's the number one mistake most business owners make with their blog?
Inconsistency. Blogging is a long game, and most businesses give up too soon, usually because they're not seeing results. And why aren't they seeing results? Because they've been inconsistent. It's a vicious cycle.
A good soap opera gains a fanbase because it's predictable. Viewers know when and where it's going to be on each week, and the value they're going to get from it - entertainment and escapism. If it were to suddenly air at a different time, or not at all, people would forget it exists, and stop caring about the characters. Eventually, that fanbase would disappear.
The same goes for your blog. You need to show up every week, consistently, in order to build a relationship with your readers and demonstrate value. This means publishing on a regular schedule, and delivering your content where your audience hang out. Otherwise, they'll forget about you, and all your hard work will go to waste.
How do you help business owners get results from their blog?
Our blog publishing and promotion packages help business owners in a few different ways.
Firstly, they save them time. Writing a blog post can take anywhere from 1 to 4 hours (or more) but that's only half the task...In order for your content to perform well, you've got to proofread and edit it, source and design accompanying images, format and optimise it on your website - all before you hit that publish button!
Then, once it's live, you need to make sure your audience actually reads your blog by promoting it through your social media channels and email list, and engage new readers through activities like social bookmarking and syndication.
This means that producing one blog post can potentially take an entire 8-hour day! It's simply not sustainable for business owners to undertake the whole process themselves, week-in week-out. Our clients write the content, then send it to us to take care of the rest. This leaves them free to focus on other strategic or operational activities.
Of course, completing all of these steps methodically and thoroughly also improves the performance of the content itself.
But the hidden benefit of our service is accountability. Entrepreneurs wear lots of hats, therefore blogging often falls down the priority list. By asking clients to send us content every week, we hold them accountable to their own content schedule. And, as I mentioned above, consistency is the key to success!
What's your focus right now for Boost Business Support?
My focus is on spreading the word about our service, so that we can help as many businesses as possible to grow through efficient and effective blogging.
Where is the best place for readers to find out more about Boost Business Support?
Related
Popular in the Community