TV presenter and world renowned chef Peter Kuruvita gives us tips on how to experience the authentic food of real Mexico.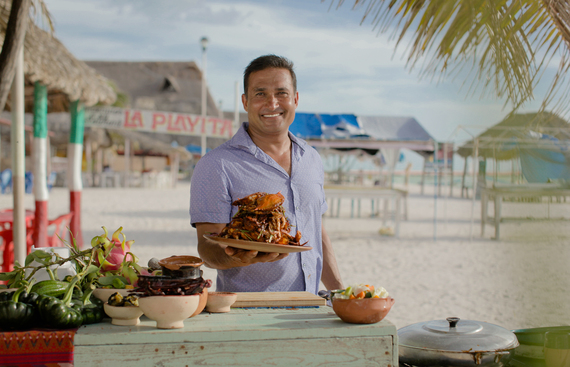 In his TV series Mexican Fiesta, Australian celebrity chef Peter Kuruvita traveled through the small towns and remote regions of Mexico to seek out its authentic cuisine. From the Copper Canyon of Chihuahua to the sublime coastline of the Baja Peninsula he endeavored to meet the local food heroes and find out more about the land's rich culinary heritage.
"Spices that came from across the world made the food what it is now," he enthuses, "Mexico is the home of so many foods; Italians think tomatoes are theirs and the Indians and Sri Lankans think that chiles are theirs, but they both come from Mexico. The Aztecs had what they called The Three Sisters of cooking - beans, squash and corn - and this is a nation of traditionalists. The food seems very simple but when you get into it, you realize how much variety there is and that it's much healthier than the Mexican food we know."
Having gotten to know the country and its food so well, he gives us his tips on how we can experience this authentic cuisine too.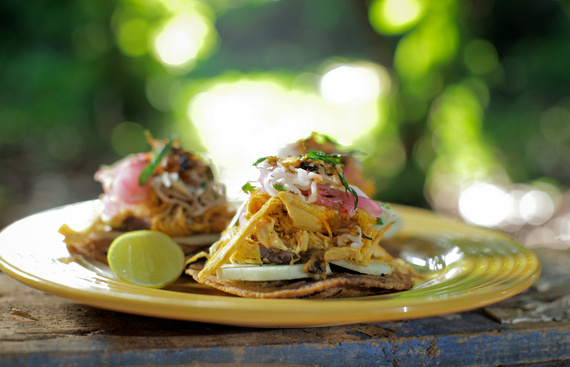 FROM CANYON TO COAST: THE REGIONAL CUISINE
"The food is different across every state, but you get amazing prawns all over Mexico. Anywhere you go they breed prawns, so you can be in the desert or a canyon and still eat a prawn cocktail, which in Mexico is very unique. Their prawn cocktail has a special ingredient, which is arí, a gum produced by ants. The local people go to old ant mounds where the gum has turned into something like amber, then they break it off and grind it up with garlic and coriander root, before throwing in tomato and lime juice. The arí gives it a smoothness that you wouldn't normally have."
"In the north, you can find the chiltepin. This tiny and ridiculously hot chile is eaten by wild birds, which then spread the seeds, so the chiles grow wild throughout the Copper Canyon where the indigenous people pick them. You can go anywhere in Mexico and see kilos and kilos of these chiles."
"The passion people have for their regional cuisine is incredible. In the hills you'll get meat dishes, on the coast you'll get seafood, and inland you can get the cactus paddle. There are so many variants in the country's food that it's hard to capture all the differences."
"I'm a seafood guy, so my favorite region for food is the Baja coast. They have an incredible variety of fish tacos, which they are famous for, so they'll have 12 or 15 different types from skate to oysters, prawns and lobster, and they are all absolutely stunning."
"In Mexico City there are some amazing Michelin starred restaurants, with one that's amongst the top 50 restaurants in the world [see our Mexico food guide with chef Enrique Olvera of restaurant Pujol, which was voted number 20 in the world's 50 best restaurants]. They're doing it by being true to their roots, and the food is amazing."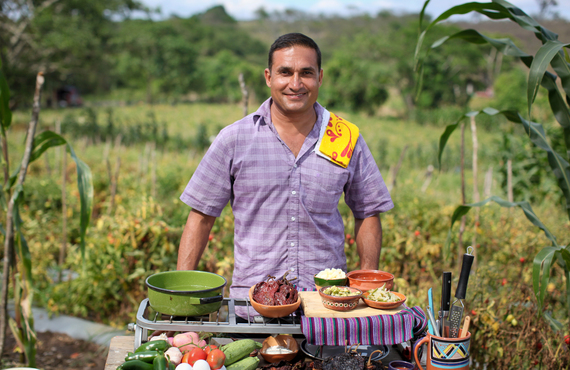 AN AUTHENTIC CULINARY EXPERIENCE
"Don't be scared to try the street food. One that blew me away was at a market in Mérida. It was just shaved beef, pork and little sausages like chorizo, from which you pick what you want, then they grill it for you over hot coals, with vegetables. Another lady comes by with tortillas, then you sit at a table with a whole load of salsas. The trick to eating street food is to make sure there are a lot of people around it, and make sure it's nice and hot."
"Think of a Mexican dish you know, then go and try it in Mexico; It'll blow you away. If you ask for nachos, people won't know what they are. And chile con carne, which is called carne con chile verde here, is basically pulled beef, with no beans, roasted tomatoes crushed into it and fire-roasted peppers on top, all in a tortilla."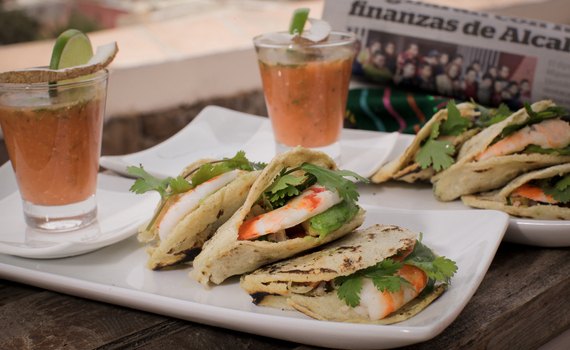 IN THE CELEBRATORY SPIRIT: FESTIVAL FOOD
"At the start of filming Mexican Fiesta, we crossed the mountains into the Copper Canyon and arrived in the small town of Batopilas at Easter when they had a festival going on. The Copper Canyon is an incredible, wild place that's populated by indigenous people who come in and out of the mountains - depending on the seasons - while living off the land, and Batopilas is an amazing old town with ruins of haciendas and a river that ambles through. For four days there was non-stop music and food."
"At festivals, the one snack I love the most is called Antojitos. Like prawn crackers, these wheat-flour chips are thrown into a deep fryer where they unfold and expand. Then onto these, they put bean paste, avocado, a Mexican-style Mozzarella, some chile paste and tomato, and you eat it like a pizza. That's in the north, but in the south they do the same thing but put it on a sheet of crackling."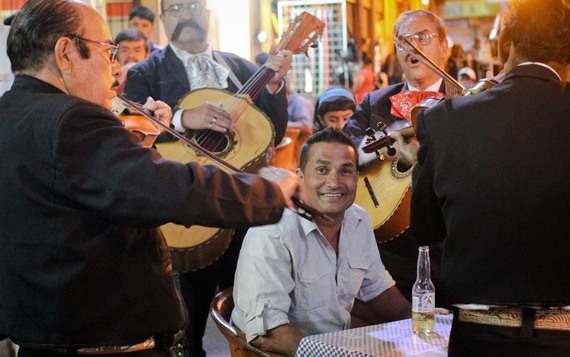 "The trick to getting good Tequila is to pay for it. There are three types: Blanco, which is fresh from being distilled; Reposado, which is one to six months old: And Anejo, which is one to three years old. Tequila gives you a natural high and is best drunk neat. It's not meant to be slammed down; If you sip it, you feel great."
"There's a bar called La Capilla in the town of Tequila that was voted one of the best bars in the world. It's a classic, swinging-door bar with an 82-year-old owner who has tended it for the last 60 years. And, his world famous drink is Tequila and cola [laughs], but Tequila and lime is also good."
THE ONE WITH A WORM: MEZCAL
"People think the Mezcal with a worm is the good stuff, but the worm is actually a pest. A long time ago the Mexican farmers who disliked the Americans there, decided they would drown these worms in the Mezcal and sell it as a gimmick. So, everytime someone has a worm in their Mezcal, there'll be a Mexican farmer who'll have a little chuckle. If Mezcal is well made, it has a smoky flavour and is beautiful, but it's a very different drink to Tequila."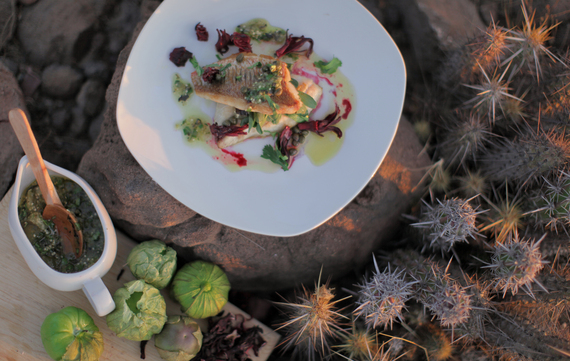 All images in this article are by SBS Television. Find out more about Peter's restaurants, TV shows and upcoming plans at www.peterkuruvita.com.