Sonya Belousova is a young and well renowned Russian-born composer and pianist. She writes anything from film scores to ballets, and has won numerous awards and accolades for her work. She has garnered wide public recognition through her YouTube channel Player Piano, which has totaled millions of views. Sonya will be performing her newest ballet, The House of Bernarda Alba, beginning on March 4th 2016.
To be so young and talented, it is only expected for people to be calling you a prodigy. Hard work and practice create the musician, but what creates the artist? Where do you draw your passion for music from?
Sonya: I draw my passion from every project I work on. In fact, I love multitasking and juggling different projects at the same time. For example, I just finished writing music for my latest ballet The House of Bernarda Alba, and I'm in the middle of recording a solo piano album with 6-time Grammy Award winning producer & arranger Jorge Calandrelli at the legendary Capitol Records. Right before Christmas I scored a wonderful film called How Sarah Got Her Wings starring Derek Theler and Lindsey Gort. I also arranged and orchestrated for multi-platinum Greek tenor Mario Frangoulis' Tales of Christmas album recorded by the London Philharmonia at Abbey Road. We had a great success with the album, which debuted #14 on Billboard Classical. On top of all of these projects, I keep composing, arranging & performing for my award winning music series Player Piano executive produced by Stan Lee of Marvel Comics. As you can see, I love splitting my time between a multitude of projects which require different expertise and writing styles. To be a successful artist you have to possess your own strong voice and personality and be able to have it present throughout all of your work.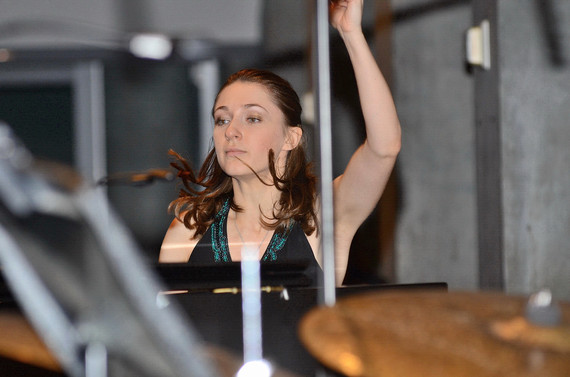 Who are your musical influences? What other composers do you look up to? Which have inspired your own music? 
Sonya: Depends on the project or genre I'm composing for. I've written 3 original ballets commissioned by the Festival Ballet Providence, Rhode Island's premiere professional ballet company, in choreography by renowned Viktor Plotnikov, former principal dancer of the Boston Ballet. My latest ballet, The House of Bernarda Alba, just had a spectacular premiere a few weeks ago to a sold-out audience. This ballet is an adaptation of a play by Federico García Lorca and is written in a contemporary classical style with slight Spanish influences represented by the usage of castanets, claps, characteristic chord progressions and flamenco rhythms. I absolutely adore the music of Prokofiev, Shostakovich, Stravinsky and Shchedrin, whom I have the honor of knowing personally after winning his Composition & Piano Competition years ago back in Moscow. At the same time, having been working in the Hollywood film industry for a while, I definitely draw my inspiration from contemporary film scores as well. In fact, my iTunes library is full of soundtracks. My latest film scores for How Sarah Got Her Wings and Christmas Trade starring William Baldwin, Denise Richards and Tom Arnold are big orchestral scores written in the classic Home Alone Christmas style. I've recently written music for The Boat Builder starring Christopher Lloyd and Jane Kaczmarek that just had a successful festival run. This score, for instance, required a subtler and less traditional approach with intimate chamber strings, guitars, piano and solo ethnic winds. For Two-Bit Waltz starring William H. Macy and David Paymer executive produced by David Mamet, I had the opportunity to write solo piano variations in Romantic style of Brahms. For my previous ballet Surrogate, which premiered in 2014, I wanted to go with a soundtrack/score type of sound and therefore it was written in a more contemporary and electronic style.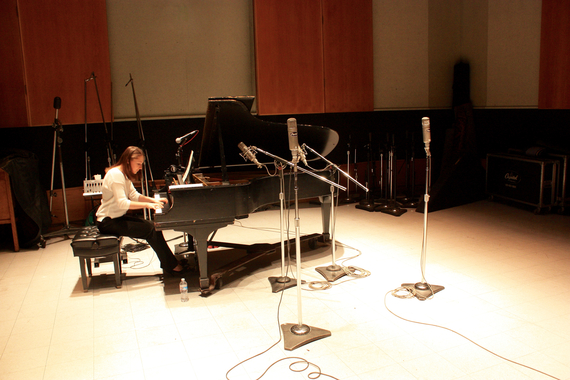 After watching some of your videos, its clear that even when performing another artist's music, you put your own unique spin on it. What appeals to you about making a piece of music your own? How would you describe your style or "spin"?
Sonya: As I briefly mentioned above, I'm currently collaborating with 6-time Grammy Award winning legendary producer & arranger Jorge Calandrelli on recording my solo piano album. These are piano pieces that Jorge composed over the years and I am incredibly honored to be recording and performing them. In 2014 I was invited to perform Jorge's El Gato/Toccata at the Golden Score Awards being among such special guests as Kenny G, Arturo Sandoval, Walter Afanasieff, to name but a few. This performance resulted in a standing ovation from the Hollywood music elite. When performing, it's incredibly important for me to always make the music "my own" and give it my prospective. That's why it is essential for me to always perform the music memorized. Interpreting Jorge's incredible work without offering it my own voice and vision would be like buying frozen fruits in comparison to the real, fresh ones.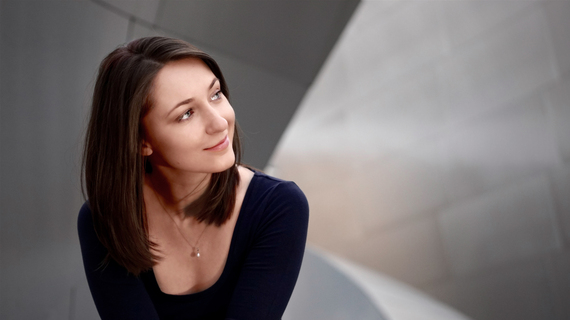 Many of your videos are soundtrack and theme related, and I know you've worked with Stan Lee on Player Piano as well. Where does this interest come from?
Sonya: Player Piano, for which I compose, produce, and perform my original arrangements, was initially executive produced by Stan Lee of Marvel Comics. What interests me the most about Player Piano is that it allows me to both compose and perform within the same project. And that, as you can imagine, is a lot of fun. Plus, this project gives me an opportunity to reach out to millions of people. My latest original arrangement of John Williams' Star Wars score, went viral currently having over 1,400,000 views and was described as "mind-blowing" by Entertainment Weekly.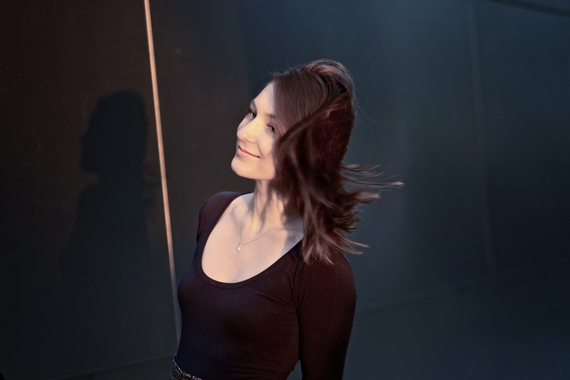 Where can people find your music?
Calling all HuffPost superfans!
Sign up for membership to become a founding member and help shape HuffPost's next chapter