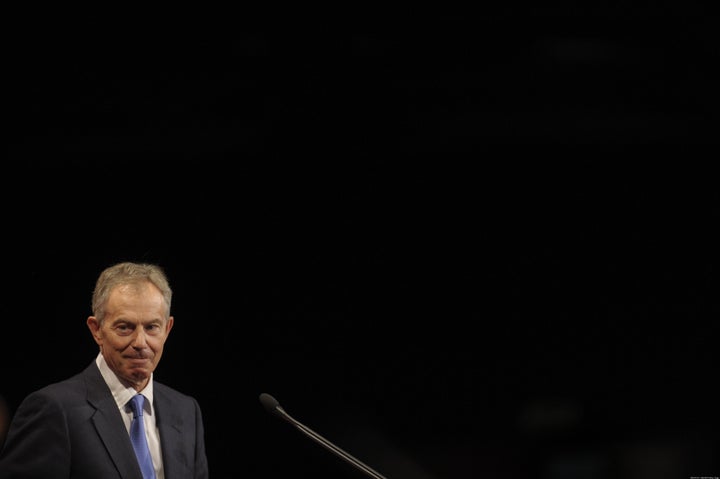 In a recent interview with former British Prime Minister Tony Blair, we discussed his attendance at the 2010 Clinton Global Initiative held earlier this year, the work of his Faith Foundation, and the importance of understanding religion in a rapidly globalizing world.
Rahim Kanani: What brought you to the Clinton Global Initiative earlier this year and what was the Face to Faith initiative launched that week?
Tony Blair: My Faith Foundation shares a similar vision with the Clinton Global Initiative (CGI); globalization is pushing different races, cultures and creeds closer together than ever before and there is an urgent need to build bridges of understanding between these communities to avoid tensions and conflicts arising and to shape a more integrated global community. Our approach is also very similar; we put an emphasis on action; moving beyond dialogue, although this is important too. In doing this, we provide practical ways for individuals to realize change and be part of a global movement. At my Faith Foundation we ask ordinary people of different faiths, cultures and beliefs to take action together towards achieving the Millennium Development Goals by holding awareness raising events within their local communities.
I am delighted that my Faith Foundation has partnered with the CGI and we have begun working together toward this shared goal. All CGI members must commit to a specific and measurable action. My Foundation's global schools program, Face to Faith, which brings 11- 16 year olds together in 15 countries all over the world to learn directly from each other using video-conferencing and an online community became part of the "Partners for a New Beginning" (PNB) commitment. PNB is a vision which President Obama set out just over a year ago in Egypt for a new beginning between the United States and the Muslim world. Face to Faith is going to help make this vision a reality by expanding into the U.S. and building strong links between young people in the US and in a number of Muslim-majority countries including Pakistan, Jordan, the Palestinian Territories, Lebanon, Egypt, the UAE and Indonesia.
Rahim Kanani: While your Faith Foundation's primary goal is to promote and foster understanding amongst the world's major religions, and the Face to Faith initiative you've described focuses on secondary school students engaging in interfaith and intercultural understanding, what is the role of colleges and universities in tackling interfaith education? Should such instruction be required learning in such a setting?
Tony Blair: My Foundation believes that young people have a pivotal role to play in building a harmonious modern world. After all, they are tomorrow's leaders. It is therefore vital for students to have a firm grasp on the relationship between faith and globalization. So as well as a schools program my Foundation also has a universities program - the Faith and Globalization Initiative.
Seven universities around the world are currently part of the network: Yale University in the USA, The National University of Singapore, The University of Western Australia, Technologico de Monterrey University in Mexico, McGill University in Canada, Peking University in China and Durham University in the UK. The Faith and Globalization students who are drawn from a huge range of disciplines including international relations, law, theology, economics and business studies are examining the impact of religious faith on politics, business, society, and development in an increasingly globalized society. The focus here is on making the research findings from the university network accessible, meaningful and relevant to policymakers through publications, conferences and policy papers.
Each university customises the course to suit their local contexts and explores aspects of globalization which are particularly relevant to them, for example the key themes in Religions in the Contemporary World at the National University of Singapore are Religion and Technology, Urban Religiosity and Merchandising Religion which reflects the importance of technology in Singapore's rapidly expanding economy.
Rahim Kanani: A few years ago, His Highness the Aga Khan spoke to National Public Radio and questioned the definition of an 'educated person' today in the West as one devoid of any knowledge of the Islamic world. Is this divide narrowing, or expanding, and what are some concrete steps the Western world can take to achieve both short-term understanding on immediate issues such as the so-called "Ground Zero Mosque" debate in New York City but also long-term understanding between the West and the Muslim World stretching future generations.
Tony Blair: I don't think there are any short term fixes to building relations between different faith groups and nor should we be seeking them. We want to build deep, meaningful, long term relationships and this takes time.
The work we do to connect students in the US with Muslim majority countries through the Clinton Global Initiative will go a long way to nurturing a generation with a greater level of respect, understanding and appreciation for the view points of Muslims. Face to Faith will be introduced into US public and private schools at the start of term in several states across the country including Utah, California, New York, Washington and Georgia. Indeed at Brighton High School in Utah, which is one of the first schools in the US to begin Face to Faith, the ground zero mosque was one of the first issues explored by the students. Face to Faith provides students with a safe space to discuss controversial issues such as these.
Interfaith relations are definitely improving and there is a growing appetite and enthusiasm to build relations between those of different beliefs particularly among young people. My Foundation, in collaboration with the Interfaith Youth Core, runs a youth leadership program called the Faiths Act Fellowship. The Fellowship brings together 30 outstanding young leaders inspired by faith and in multi-faith pairs, so for example a Muslim and a Christian or a Jew and a Sikh. And they work together within development and faith based organisations to build partnerships between people of different cultures and beliefs in their local communities in the US, Canada, UK and from next year, India. Applications for the second cohort of Fellows have recently opened up. We've had a great response so far and I would encourage people to go to www.faithsactfellows.org to find out more.
Rahim Kanani: Within this context, how can we take the work of your Faith Foundation to scale? What kinds of partnerships need to be formed, what kinds of commitments need to be made, and what kinds of barriers need to be removed for this kind of interfaith effort to reach the masses?
Tony Blair: Within the context of the commitment we have made to the Clinton Global Initiative we are going to dramatically scale up the work we are doing with US schools; over the next two years the Foundation will increase its work in the USA, from 40 schools to 120 schools. We are working with 790 teachers, involving 395 schools and a range of Governments to move towards mainstreaming interactive education about different religions, cultures and beliefs into the national curriculum.
We also have volunteers in over 100 countries all over the world. We don't want to duplicate any of the great work that faith based organisation's are already doing. What we do want to do is help to raise the profile and expand the great work that is already out there. For example we fund Project Muso, an NGO founded by American Orthodox Jews and led by the local Muslim community in Yirimadjo in Mali which works mainly with women to provide access to healthcare for the poorest.
Rahim Kanani: And lastly, what was the impetus that sparked you to form such a foundation that focused on global interreligious understanding?
Tony Blair: Religious faith has a major part to play in shaping the values which guide the modern world. It can and should be a force for progress. I also think that understanding our increasingly globalized world today requires an understanding of religion and people of religious faith. Our world is getting smaller and there are a lot of misrepresentations about religions and people of religious faith. My Foundation is about recognizing the great work that so many people of faith do each day, motivated by their religion, as well as helping to bring more people of different faiths together to work on some of the world's most pressing problems.
Future interviews include Drew Faust, President of Harvard University, Malcolm Rogers, Director of the Museum of Fine Arts Boston, Judith Rodin, President of the Rockefeller Foundation, Margaret Spellings, former U.S. Secretary of Education, and more. Please follow me on twitter to be notified of their publication.
Related
Popular in the Community