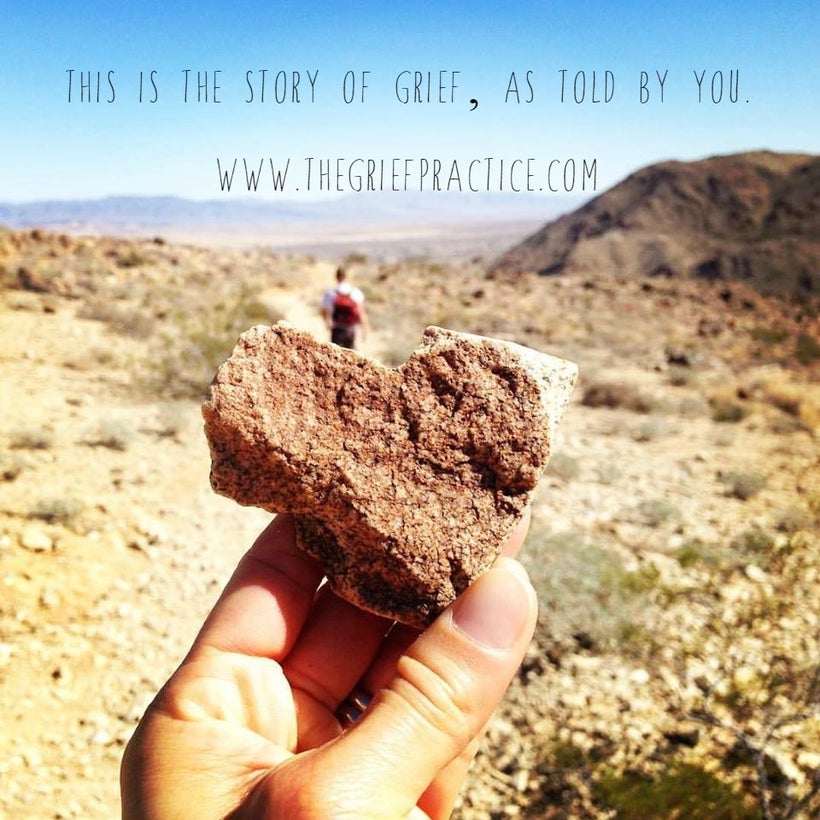 One of the first things I did after meeting grief was go to my local bookstore.
I was looking for a book to show me the way because books had always shown me the way up until then, and sometimes words can go where no human can.
I came empty and left emptier.
Ever since then I've been motivated to create a book that would be a soft place for grief to land and feel its way through the dark, nonlinear process of healing and living with loss.
A book that would give grief a voice in all the ways it expresses itself — through words, drawing, painting, speaking or singing, and that would invite the reader to add their own words, art and heart to the pages.
A resource of mindfulness practices for the body and mind to support us as we practice leaning into grief and all the ways it expands and contracts in our bodies, hearts and lives.
A book that would welcome grief instead of trying to fix grief.
For many years I thought it would be a book about my story of loss, how I survived and made my way through the land of loss by putting one foot in front of the other. Until the day I realized it should be about our stories of loss, how we survive and make our way through the land of loss by putting one foot in front of the other.
I am asking you to tell me your story of loss because one of the scariest parts about meeting grief is the feeling of being completely alone in the experience. No two people experience grief the same way, but knowing someone else has landed in this foreign land before can make the experience a little less isolating.
The Grief Practice website is a home that welcomes your story in whatever form you want to deliver it—write, draw, photograph, paint, make a movie or record your voice.
I am not a healer coming back to the land of loss with my bag of tricks—I am a human being just like you who loves, mourns, fears and hopes to give grief a voice and a home to speak its heart, show its scars and beauty marks and rest in community.
We all embark on the journey of grief at some time—people who have traveled it before may serve as guides, but no one can tell us for sure what we will find or lose along the way.
Our stories — these ones, the ones we hold dear about our deepest sorrows — and the sharing of them help us to open a conversation about grief as a global community and support the shift, sometimes small but often seismic, that takes place in each of our hearts when life hands us the cards of loss and grief.
Calling all HuffPost superfans!
Sign up for membership to become a founding member and help shape HuffPost's next chapter
This post was published on the now-closed HuffPost Contributor platform. Contributors control their own work and posted freely to our site. If you need to flag this entry as abusive,
send us an email
.