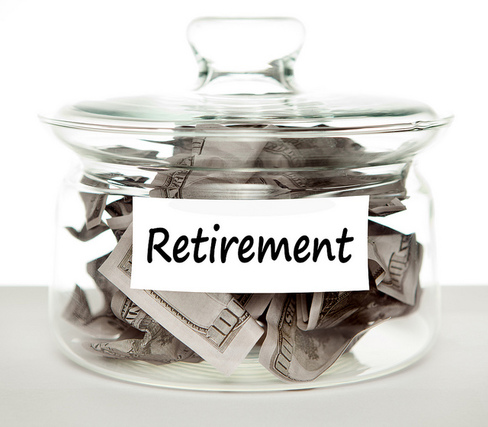 Photo courtesy of Flickr.
According to a recent poll conducted by The Associated Press-NORC Center for Public Affairs Research, two-thirds of Americans earning between $50,000 and $100,000 would find it difficult to come up with $1,000 to cover an emergency. For those earning less than $50,000 a year, that figure increases to 75 percent. A shocking 38 percent of those making more than $100,000 indicated they would have "some difficulty" raising $1,000.
This data is surprising to me because of the availability of defined benefit and defined contribution plans (for employees whose employers offer such options) and traditional IRAs and Roth IRAs, which are generally available to anyone earning an income.
Clearly, there is a void preventing many Americans from starting a savings plan. It's precisely that void that a relatively new plan created by the U.S. Department of the Treasury, called myRA, is intended to fill.
According to Richard Ludlow, executive director of myRA, about 40 million Americans are not covered by employer-sponsored retirement plans. Many of these people have no retirement savings. They are intimidated by the complexity, fees and minimum balance requirements of opening individual or Roth IRAs. This is the target demographic for the myRA program.
Signing up for myRA is easy. You go to the myRA website, provide basic identification information, and fund your account from your paycheck via direct deposit or from your checking or savings account. You can also direct some or all or your federal tax refund to your myRA account when you file your taxes.
Unlike traditional IRAs or regular Roth IRAs, myRA has no investment options. All funds are backed by the full faith and credit of the U.S. Treasury. They earn interest at the same rate as investments in the Government Securities Fund, which earned 2.04 percent in 2015 and had an average annual return of 2.94 percent over the 10-year period ending December 2015.
MyRA has no fees and no minimum contributions. Once contributions reach $15,000 (or before, if you elect to do so), you must transfer your funds to a private Roth IRA.
The myRA program is an excellent option for those who want to get started with a retirement savings plan. It's not perfect. Participants in this plan would be better served if it offered the same options as the Thrift Savings Plan, which is available to all government employees. This plan offers a limited number of very low-cost funds at different risk levels. Because of its low costs and simple but comprehensive investment options, the Thrift Savings Plan is generally regarded as a model for 401(k) plans.
Legislation has been introduced to permit employees who don't have access to an employer-sponsored retirement plan to become eligible for a personal savings account modeled after the Thrift Savings Plan. This legislation was sponsored by U.S. Sen. Jeff Merkley of Oregon and is supported by the AARP, among others. It faces an uncertain future in a Congress mired by political wrangling and strongly influenced by the powerful securities lobby.
Currently, myRA is a commendable effort by the Treasury department to encourage disenfranchised employees to start a savings program. According to Mr. Ludlow, more than 10,000 people have signed up.
With the availability of myRA, there's no excuse for not starting to save for retirement.
Dan Solin is a New York Times bestselling author of the Smartest series of books, including The Smartest Investment Book You'll Ever Read, The Smartest Retirement Book You'll Ever Read and his latest, The Smartest Sales Book You'll Ever Read. He is a wealth advisor with Buckingham and Director of Investor Advocacy for The BAM ALLIANCE.
The views of the author are his alone and may not represent the views of his affiliated firms. Any data, information and content on this blog is for information purposes only and should not be construed as an offer of advisory services.
Related
Popular in the Community