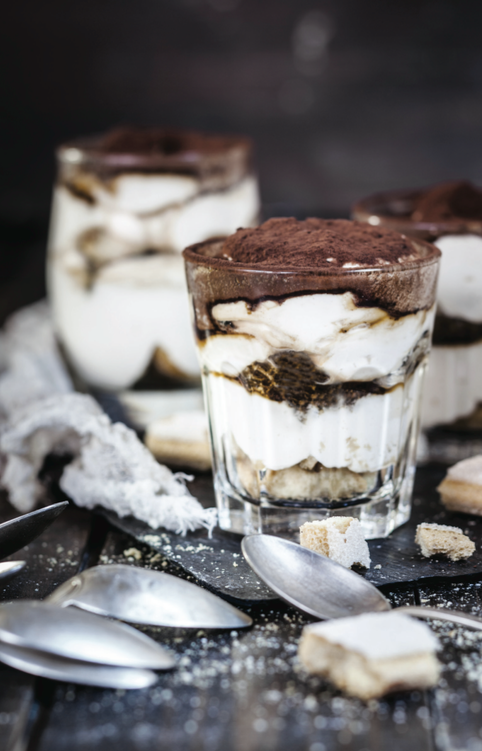 It is the most overused, copied and varied of all Italian desserts, present at all latitudes worldwide. So if you live outside Italy, how can you be sure that that you've tried the real one at least once in your life? The light, wonderfully scented, fluffy, melt-in-your-mouth original? If you're not sure, simply head to the kitchen. You don't even need to turn the oven on, because this is one of the few Italian desserts that can be made without baking. And you don't even need to be a chef to make it. In fact, in Italy this is the first dessert that children are allowed to make on their own, without help from their parents.
Before starting, here are a few secrets, like the recipe, from Il Grande Libro dei Dolci by Giuliana Lomazzi, a wine and food journalist and author (the book is published in Italy by Ponte alle Grazie). "The most important thing is to wet the base without overdoing it, because otherwise it will be soupy. But at the same time you need to soak it enough to make sure there aren't any dry parts. Use ladyfingers for the base, but if you can't find them, you can use sponge cake."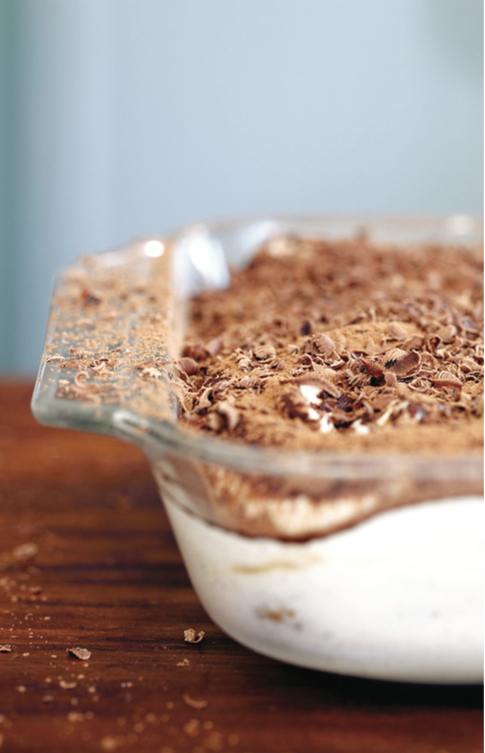 For the base
250 g (8.8 oz.) ladyfingers
For the filling
4 super-fresh eggs
80 g (heaping 1/3 cup) sugar
500 g (1.1 lb) mascarpone cream 5 tbsp Marsala (optional)
to soak the cake
5 demitasse cups espresso
For the garnish
powdered unsweetened cocoa
3 tbsp grated bittersweet chocolate (optional)
To prepare the filling, separate the eggs and put the yolks in a bowl. Add the sugar and beat well until light and fluffy. Add the mascarpone, stirring gently. Beat the egg whites until stiff and fold carefully into the mascarpone mixture, adding a little at a time. Gently stir in the marsala, if desired, and refrigerate.
Place a layer of ladyfingers in a clear rectangular baking dish. Using a teaspoon, drizzle some coffee on each one. Cover with about 2/5 of the mascarpone mixture. Prepare another layer of ladyfingers and mascarpone the same way.
Put the remaining 1/5 of the mascarpone into a piping bag with a smooth tip and dollop the mixture onto the tiramisu. Cover with plastic wrap and refrigerate for several hours.
Just before serving, sift the cocoa over the dessert in a uniform layer. Sprinkle with the grated chocolate and serve.
Related