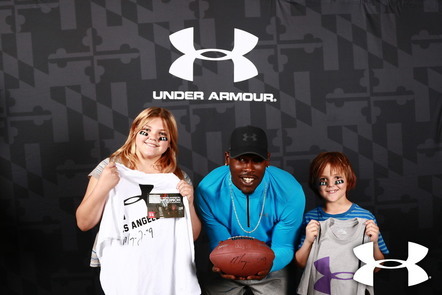 Recently my son Max got to meet one of his hero's. To be fair he's not a big fan of the Jacksonville Jaguars or Marqise Lee but he is a huge fan of football. This is his true love as an eight-year-old. He knows all the stats (even Marqise). He knows the plays. Every day I spend a good hour throwing the football to him, he practices catches and runs, kicking. I have never seen a kid so committed to his dream of becoming a pro football player at such a young age. The mom in me wishes he'd fall in love with firefighters and soldiers, and yes he has respect for them. But who does he look up to. Football players. I wanted to say this tonight to this player, but it didn't feel right, so I'm saying it here on FB in the hopes that it will be shared and maybe make it to a few football players who will honor this moms request.
Dear NFL footballs players,
I am a mom of a young boy and a young girl who look up to you, ask my son anything about the game, your stats, his desire to be just like you (after he gets over the shock of being in your presence, like he did tonight with Marqise) he loves this game and he loves you. And for me, a mom I want him to look up to honorable men, men with integrity, men who can be a master of their craft (he's also a big fan on Tesla by the way). But my concern is that while I see many of you doing good deeds, creating charities, and being excellent men, I often open my news feed to find that you aren't quite living up to my sons admiration. I read too many stories of violence, excess, abuse, entitlement. And I am not here to judge, we are all human. I'm just a mom, with a son and a daughter who are watching, your every move and yes, it's not your job to parent my kids. But I will say this, you make an awful lot more money than I do, more than his teachers and more than the soldier, policeman or fireman. You get a lot more press than most people, your life looks pretty awesome from the cheap seats! In many ways you are just way more cooler than me, and those other professions. To be clear, for him, it's not about the money or the fame, it's about the game and when he learns about your arrest, your indiscretions, it hurts him, it kills his dream just a little.
So I'm asking you to help me out. I am saying thank you to Marqise Lee for being so sweet and kind to my little guy who lost his mojo and his voice while standing with you, thank you for kneeling down to his level and being so kind, and I am asking you to remember, that my son and millions of other sons and daughters are watching, you, on and off the field, and I can't compete with you. I know I am an awesome mom, but I know in his eyes you are the pinnacle of everything he dreams of becoming. Please help me teach him what that truly means. Please help me teach him to be honorable and to act with integrity, please help me teach him kindness and respect for others who are different than him, please help me teach him that success is not a right but a privilege and that just because you are good at something doesn't mean you have the right to go against humanity, compassion, and respect. Please help me raise my son. He is watching you. I will always be that for my son, but I am just his mom, and I know that is not anything small or insignificant, but you are his dream, you are what he goes to sleep at night thinking about, you are what he wakes up wondering about, he watches your every move on the field and off, so please, I beg you, I know my son is not your responsibility, I know he's not of your blood, but I hope you understand that he is learning from you, whether I like it or not, he's modeling you because my son fell in love with a game, and you are his idol and I want to honor that love and I need your help.
Thank you. I know you're mothers are a big reason why you are where you are, and I know they would stand with me, it does take a village to raise our children and you are a big part of my village, I didn't plan it this way, this is the dream he chose, so please help me help him not only learn the skills needed if he continues with this dream, but most importantly learn what it takes to be a leader of men, to stay connected to his heart, and his dream, to live with integrity and compassion. YOU ARE HIS ROLE MODEL, and the role model to millions of little boys who will grow into men faster than we want them to, please remember that.