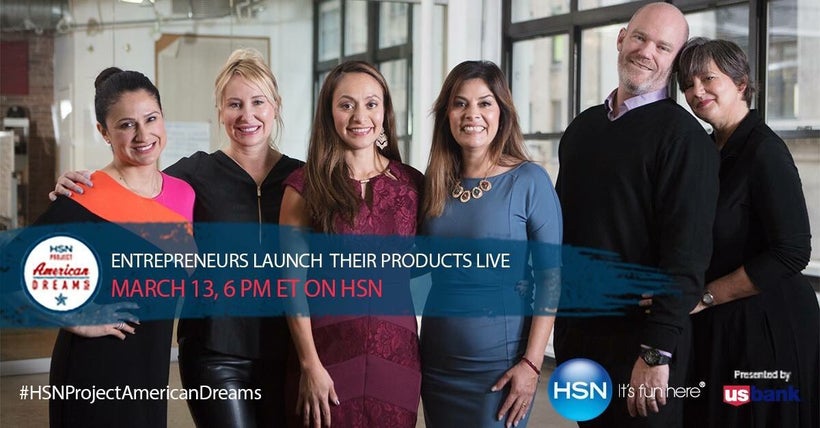 Hop to it- Black History month has ended and Women's History Month is officially under way! Last September, the United States' first Annual Report on Entrepreneurs linked the two segments, noting the significant obstacles minority and female business owners face daily. For decades, brilliant minds have published report after report echoing the same conclusion — access to capital is the primary headwind challenging minority and female entrepreneurs and stymying their success.
Enter Liliana Gil Valletta, an award winning entrepreneur of Colombian descent, who arrived in the United States with a student visa to attend college and without a word of English. The visionary secured an MBA and leapt up the corporate ladder at Johnson & Johnson at a record rate to become one of the company's youngest executives and a pioneer of many diversity and multicultural marketing initiatives. After 10 years, Lili left the security of the corporate powerhouse to found two companies of her own, CIEN+ and Dreamers Ventures. As the CEO and President of CIEN+, Lili describes herself as a business evangelist presenting the irrefutable case to Fortune 100 companies that harnessing the power of big data to unlock the power of multicultural markets is essential. Demographic shifts are changing the face of America; this is her prescribed path to future growth. At Dreamers Ventures, Lili created a product innovation accelerator bringing together a best-in-class alliance of business experts to search, mentor and launch products created by minorities and women.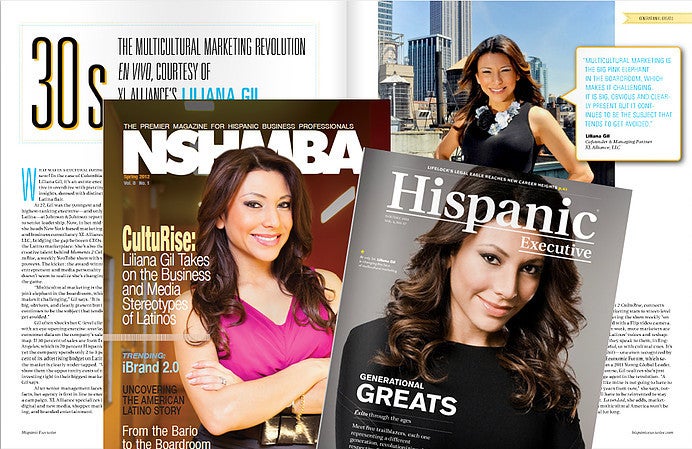 The accelerator's first project? A partnership with U.S. Bank and the leading multimedia retailer Home Shopping Network (HSN) called Project American Dreams. The business competition attracted hundreds of Latino inventors from all walks of life and inspired them to showcase their unique products. After months of a rigorous selection process, a series of in person pitches at HSN's St. Petersburg headquarters convinced a panel of ten judges to select the final five winners. This March 13th at 6 PM, as the winners launch their products live on HSN, they will be making an indelible mark on history: this will be the first time the stories and inventions of Hispanic entrepreneurs will be featured on mainstream American television.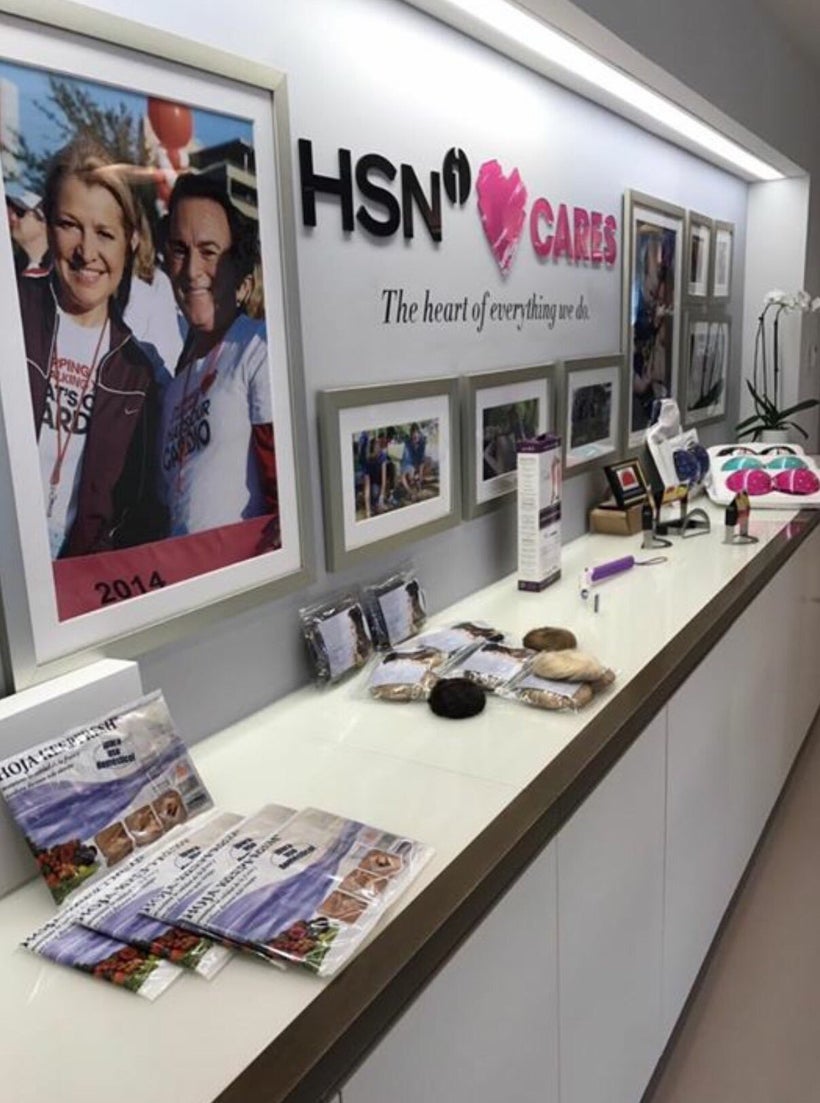 HSN's strikingly warm, eloquent, and energetic VP of New Business Development Dara Trujillo was kind enough to explain the judges' priorities and thought process while evaluating the semifinalists' in person pitch. If you have any aspirations to invent your own product- pay close attention. These are the elements that the most experienced executives will be using to assess your potential.
Does the product solve a common and big enough problem?
Has the inventor accurately identified their target audience?
Is the human story and passion of the inventor as good as the product itself? Have they stirred my emotions with their backstory?
Master these, and you have locked down a proven formula for success. The executives at HSN sit at the helm of a platform that reaches over 94 million households in the United States.
In order to empower the winners and prepare them for the upcoming seminal moment on March 13th, Dreamers Ventures and HSN hosted an intensive bootcamp structured to deliver an MBA in one day. Imagine waking up one morning and by the time you return to your pillows that night you have been coached, motivated, and equipped with the most crucial tools to succeed by Liliana Gil Valletta, Dara Trujillo, and Bob Circosta, often referred to as 'TV's Billion Dollar Man'. Circosta's nickname pays credence to his crucial role in creating the multi-billion dollar home shopping industry. The bootcamp also included small business experts from U.S. Bank who shared advice on how to navigate through the Small Business Administration's guidelines and successfully build a foundation for scale and capital growth. Without further ado, here are some of the best pieces of coaching I was fortunate to learn from these experts:
The Entrepreneur's MBA in One Day
1. Recognize there are two types of products and accurately identify which category your product falls into:
A problem solver: These products are often patented because they are entirely unique — their sheer existence breaks new ground. Frustration likely motivated the inventor to dream up this product as a solution to a reoccurring problem.
Reinterpretation of an existing product: The best example offered was the Fiji water bottle. Although there were countless bottled water companies already, David Gilmour, the Fiji founder, took the time to search for and secure ownership of the purest water he could find and reimagine an aesthetically striking square water bottle. The iconic design is a large part of the product's branding as, unlike most other water bottles, Fiji bottles are instantly recognizable.
2. Be relentless about delivering value- ask yourself What Is So Good About That (WISGAT)?
This question, WISGAT, forces you to move beyond the facts and features and identify all of the benefits that your product offers. You come to understand exactly how the product will help the buyer, and you will be able to highlight those benefits in your pitch. By taking the time to contemplate WISGAT, you dramatically increase the chance that each listener will be motivated to purchase your product.
3. 95% of your pitch should be vividly describing your product's benefits
Focus on the most striking benefits your product offers and practice listing them over and over and over. Remember that repetition breeds familiarity, your listener should be able to appreciate the unique benefits your product offers with ease and visualize exactly how it will improve their lives.
4. Become familiar with the 5 P's
Perseverance: Keep knocking on doors and remember that if you do not ask, the answer will always be no
Product: It absolutely must appeal to the buyer as beneficial
Person: Cultivate the passion and willingness to endure rejection with tenacity
Personality: In a room full of people, your eye contact, body language, and countenance should pique the interest of everyone in your vicinity and leave a lasting impression. The ability to engage people with personal stories and strategically assess when to delve into talking about your product is critical.
Productivity: Objectively evaluate your product's appeal by proactively seeking feedback from strangers. Strangers are reliable sources for honest critiques because of their detached objectivity.
4. Learn how to improve your product's performance by asking:
Is it priced appropriately?
Have you identified your audience accurately? Are you effectively marketing to this segment? (The biggest pitfall most entrepreneurs make is thinking their products need to appeal to as many people as possible)
Is the packaging eye popping and aesthetically appealing? Does it fit with the product inside?
5. Listen to Simon Sinek's TED Talk 'Start With Why'
6. Read Bob Circosta's "Life's a Pitch"
7. Read "How to Succeed in Business without Really Trying"
8. TUNE IN: This coming Monday, March 13th at 6PM ET, tune into HSN to see the American Dream come to life. The five selected inventions- Glam-n-go by Victoria Flores, Pastry Fork by Hipatia Lopez, Giraffe Razor Extension Handle by James and Kat Smith and Keepfresh Sheets by Jose Luis Sanchez- will be launched live by each entrepreneur and available for sale on mainstream TV!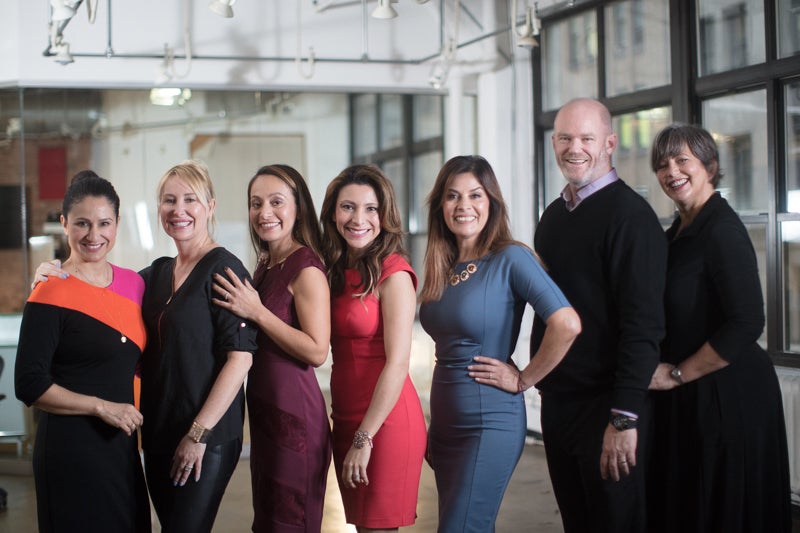 Calling all HuffPost superfans!
Sign up for membership to become a founding member and help shape HuffPost's next chapter
This post was published on the now-closed HuffPost Contributor platform. Contributors control their own work and posted freely to our site. If you need to flag this entry as abusive,
send us an email
.