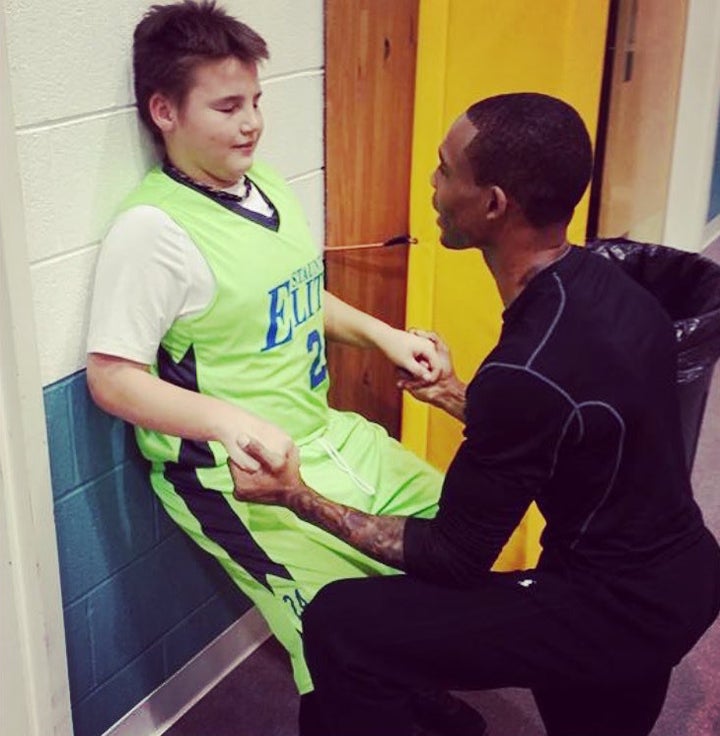 Millions of kids every year dream of a career in sports, but very few go on to become professional athletes. As tragic as that lost dream can be for many, it is also what motivates so many children to start the healthy, active habits that can lead to a life a physical wellness. Numerous studies have linked active play to the prevention of chronic illness and increased longevity. But sports do not just provide children with physical health, they also signal the development of important cognitive skills and behaviors that lead to better academic performance as well.
Sean Singletary attests to all of these wonderful outcomes, and so much more. When I met Sean Singletary, I knew his knowledge and perspective would inspire people. An incredible athlete, Sean has played for NBA teams in Sacramento, Houston, Phoenix, Philadelphia, Detroit and Charlotte. But what impressed me most about Sean was his insight about life off of the basketball court. I asked Sean to tell us a little more about what a basketball career is like, and to share some of his tips for young people looking to succeed in sports and in life.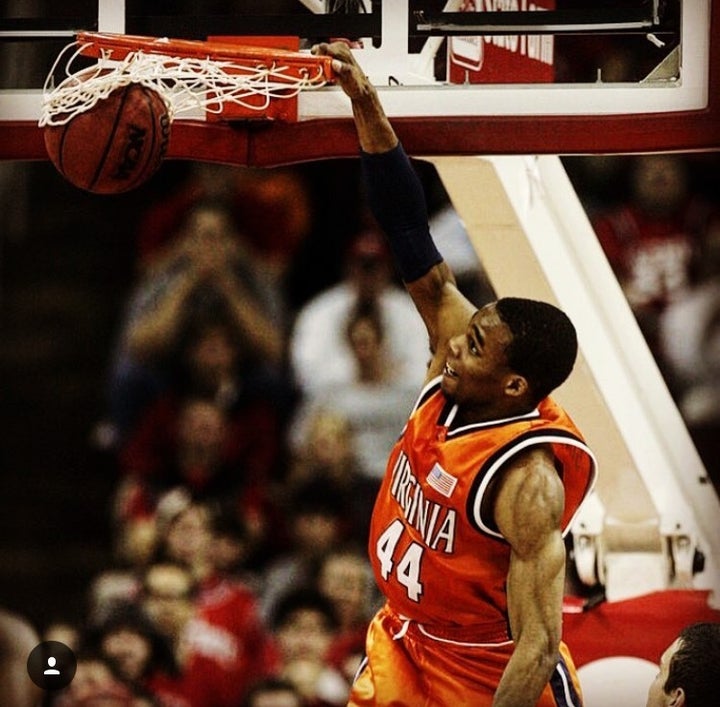 Steve Mariotti: University of Virginia is an academically-challenging environment for any student. How did you juggle your sports and academic careers there?
Sean Singletary: I was privileged to earn my degree from one of America's most prestigious universities, while I playing basketball for a top-ranked ACC school. In retrospect, I can see that a lot of my success there was fueled by what was happening in my life off the court. I was dealing with a lot of adversity. My mom was battling breast cancer and my dad was battling prostate cancer, plus I was processing my siblings' tours in Iraq, Afghanistan and Guantanamo. I got all of that through because of the strong will that my family instilled in us, and our faith in God.
SM: During your senior year, you were one of 60 college basketball players to get drafted to play in the NBA. What was that moment like?
SS: Getting drafted was a dream come true, an exuberant feeling: 20 years of work was paying off! However, I was really disappointed not being picked in the first round. We all believed that I would be picked so when I wasn't, I saw respect for my work and my chance for success disappear out the door! It turned out to be a blessing in disguise because it gave me time in my NBA career, polish my skills and maintain my edge―always striving to be my best.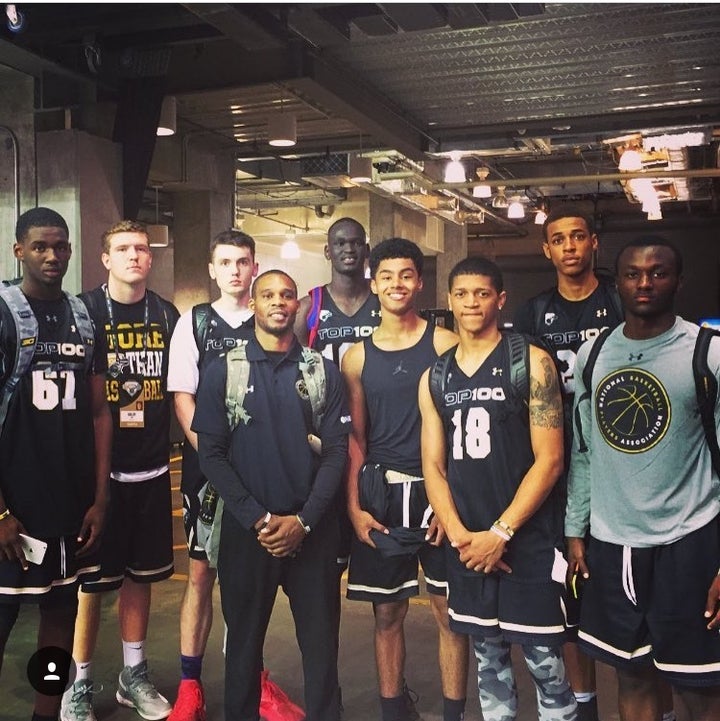 SM: What is it like to play for the NBA?
SS: It's an awesome feeling. I was able to physically adapt to the style of play quickly. There is more space on the court, plus the defenders are taller and slower, so it's easier to be offensive. During my first year, my rookie career high was 16 points on Cleveland in losing effort. Mentally though, it was much tougher on me. I didn't get a lot of playing time despite my own confidence and determination. In about two seasons, I played for six teams!
SM: Where else did your professional basketball career take you?
SS: I played one year in Vitoria, Spain for baskonia with notorious Eastern European coach Dusko Ivanovic, where I suffered a season-ending knee injury. I played in Mons and in Oostende, Belgium for two years, where I won a domestic league title. I learned so much from my time in Belgium. Our team was made up of the least selfish I've ever met and they taught me about operating as a team and being an efficient collective unit.
SM: You started a nonprofit to teach young people both values and basketball skills. Where did you get that idea from?
SS: Basketball happens to be a big part of many people's lives but life entails far more than the games. I want to encourage the youth to appreciate what a blessing basketball can be, while simultaneously finding a balance between reality and sport. Often we see only career options in sports and entertainment, but the reality of is that there are so many wonderful career options out there. I have been studying basketball my whole life. The game is a God-given tool. It is like a microcosm, in which you can play out many of life's obstacles and challenges. I want to teach children how to align their lives with truth and integrity.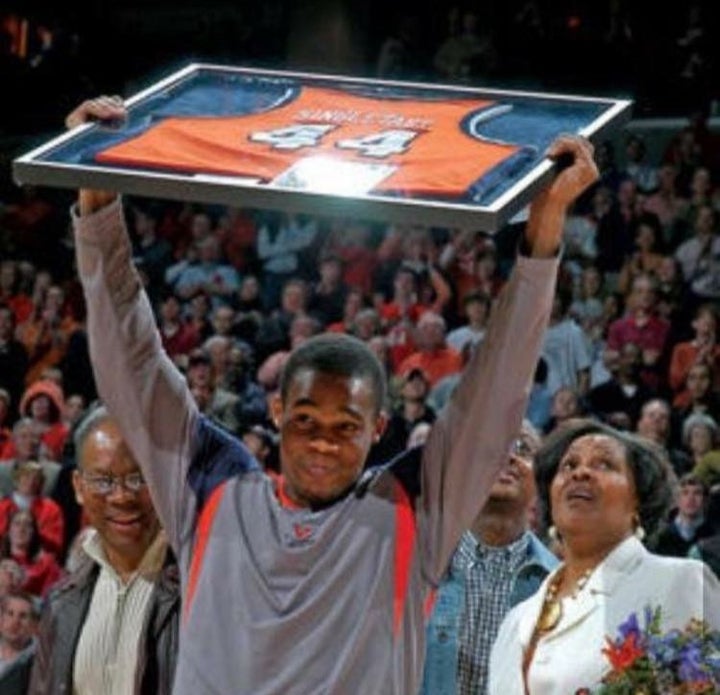 SM: What are your goals for the future?
SS: I want to impact as many people as possible in a positive way. One of my goals is to own and manage an NBA franchise that makes millions of dollars so I can redirect that wealth to those in need all over the world.
SM: What are your four tips for young people?
SS: First and foremost, I challenge you to explore the virtuosity of patience. You are God's special creation... Beautiful inside and out. You're Blessed with an open mind, a heart capable of huge love, an enduring body, and a pure soul.
Number Two: Educate yourself so you'll never fall victim to ignorance or naivety. Grow your knowledge so you are respected for your intelligence not aesthetics.
Number Three: Remember Mind over Matter in all you do. Brains Before Body.
Number Four: Remain Optimistic in defeat, so that you can clearly see the lessons adversity teaches. Positivity is Power.
You can get in touch with Sean on Instagram @seansingletary44 and Twitter @seansingletary.
Special thanks to Naomi Shah for her assistance on this article.
Calling all HuffPost superfans!
Sign up for membership to become a founding member and help shape HuffPost's next chapter